Talent Management for the Age of Career Disruption
Companies are still stuck with a 20th-century career playbook. It is more important than ever for a newer and better edition to build a flexible workforce to meet the challenges of tomorrow.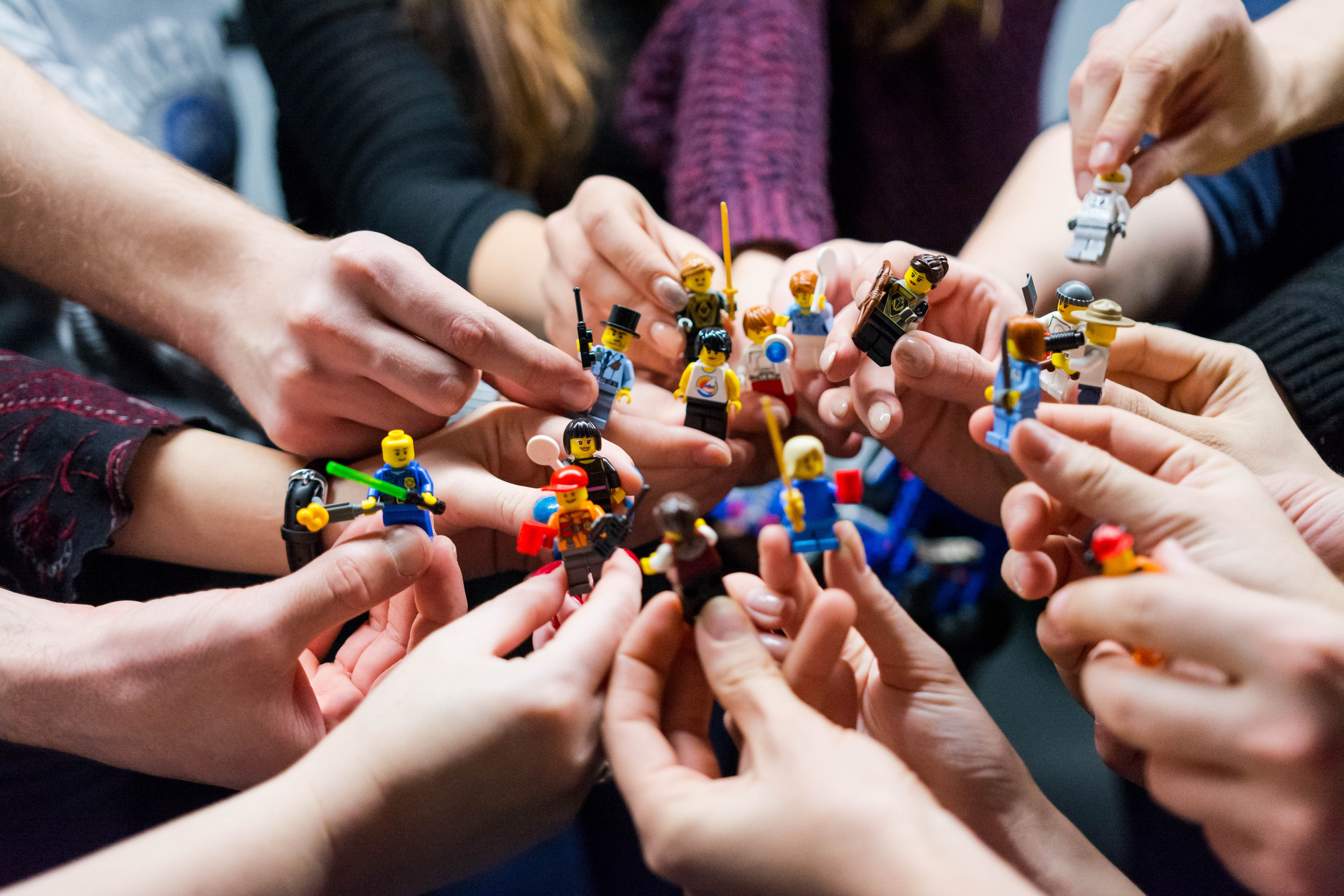 Talent management is an aspect of human resources that has steadily been gaining traction in recent times. Beyond just hiring competent members for your business, you will benefit by thinking about the whole employee experience as a big- picture process. A process that can either turn them into an increasingly valuable asset for your enterprise or, when poorly done, result in an undesirable amount of turnover. If your practices and priorities aren't in line with those of sought-after talents in your field, then your company will fail to attract the cream of the crop. LinkedIn reported that candidates considered their career advancement trajectory over and above the compensation and challenges of a particular role in any organization. Other factors primarily centered around incompatible work culture and engagement.
Any business serious about making a mark in the field cannot just focus exclusively on acquiring promising talent but rather develop a comprehensive talent management strategy to nurture them and help them grow. Furthermore, we must contend that we live in a world where life choices are increasingly fluid. We live in an age of voluntary career disruption. Some of the most salient figures in many professional circles have boldly followed unconventional journeys to reach where they are. Such candidates bring fresh perspectives and innovative solutions with them, which can transform your business if their potential is nurtured right. You must learn to develop a flexible attitude toward employee engagement tailored to individual needs. The key to finding and keeping great employees isn't just paying them well or ensuring they are being challenged, but also providing people with the tools and avenues to grow into their best professional selves.
Keeping this perspective in mind, we enumerate some strategies you can utilize to up your talent management game, challenges you might encounter, and offer some solutions to manage them.
Broadcast jobs to the right people through meaningful channels
Scouting the right people for any open roles in your organization is the first step of effective talent management. Finding high-quality applicants depends on the right people finding out about suitable openings. Doing so requires that you get the word out on all the regularly frequented job boards such as Glassdoor, Indeed, LinkedIn, etc., utilize headhunters, deploy email campaigns, and so on. The more channels you use, the more exposure you have to talented people who can do the job for you.
Additionally, it pays to broaden your outreach to scout passive candidates. Passive candidates are some of the most fertile sources of great talent, but they don't receive much attention from recruiters. Sometimes the most suitable talent is hidden from sight, not actively looking for a job. A passive candidate might also be someone who is not currently in your specific sector or working in a particular role but has the potential to be a great fit.
A passive candidate might be willing to disrupt their erstwhile trajectory and transition into your outfit if you can meet them halfway. Recruiting on social media, employee referrals, and utilizing external recruiters are all useful when it comes to engaging passive candidates. Having a broad recruitment outreach strategy helps you scout talents from non-traditional sources you would have missed otherwise.
Sourcing from such diverse places can be an intensive, time-consuming proposition. However, with ATS software, you can broadcast to multiple sourcing platforms and manage interactions from a single location. Apart from posting on job boards, it lets you set up a career website, share to social media, automatically ingest applications from the official recruitment email, direct candidates to fill up forms, and do much more for you.
Having such a platform lets you consolidate your recruitment strategy. Aside from job boards etc., it allows you to set up an employee referral portal and utilize external recruiters via a vendor portal to add their candidates and track them without having to depend on you. Combined with the myriad benefits accrued to your recruitment pipeline by deploying such a solution, you stand a great chance of attracting some incredible talent.
Expand your talent pool by tapping undervalued sources
A crucial aspect of talent management is maintaining a diverse pool of candidates to draw from to keep your recruitment pipeline churning. To do so, you must be open to new talent sources, value diverse experiences, and have flexible search criteria. In this age of career disruption, you can find the perfect candidate from many areas formerly neglected by recruiters.
Rehiring past employees is one such area. Many companies now have returnship programs in place to rehire personnel en masse. A former employee who has upskilled or gained more experience since moving on might be a perfect fit for a current opening. Hiring older workers is another such area. Traditionally this allows for talented people with a wealth of experience—like career-switchers and people who had to take a hiatus due to personal reasons or parental duties—to add unique value to your organization that younger, less experienced recruits simply cannot. By pursuing such progressive recruitment opportunities, organizations enhance their employer value proposition.
To maximize such recruitment opportunities, your organization needs to invest in a talent pool that keeps track of all present and past applicants, referrals, and employees. An ATS enables you to populate a rich talent pool full of promising candidates. Every time you come across someone exceptional, even if you cannot place them in your organization, you can archive them to the pool where you can nurture and develop a connection with them. Eventually, when the right role opens, you will have a ready-made curation of talent to fill those shoes.
Additional RMS features provided by such a platform, such as intelligent resume screening and bespoke hiring workflows, afford you the best opportunity to cut through the noise and shortlist candidates with the ideal qualities even if they are not visible at first glance.
Provide comprehensive onboarding and tailored support
Hiring is not the end of the road. For an employee to perform well, they need to be well-informed, motivated, and communicative with the right people. If you want to elevate the quality of your workforce, then it is in your interest to help employees acquire all the relevant information about their roles and find their place in the organization. This support needs to commence right from onboarding so that your talent can hit the ground running.
Have an onboarding strategy to comprehensively get any new hire up to speed with the company's culture and all pertinent information required to perform their assigned role. A welcome kit carefully designed to take the employee through all the necessary onboarding rituals helps you deliver a consistent experience to all your new hires and an enriching hassle-free experience, which sets an excellent tone for day one. Well executed onboarding can increase retention rates and attract more talents.  
Another vital element of talent management is to ensure that employees on all levels can seek out and maintain productive channels of discussion with the relevant people in the organization. Not only is it helpful in supporting the employee's work, but it also provides them with something more invaluable—mentorship. This ensures that you are enabling employees to have frequent, high-quality discussions about their careers. It helps them grow into their role, seek new opportunities, and chart their trajectory within your organization. It also enables critical stakeholders in the organization to reach out to budding talents. Having a fully-documented, auto-updating employee information system makes it easy for employees to see who is who and where to go for help or mentorship
Create a flexible work culture
Employees are people. They are inherently different. With individual needs and desires. Your organization needs to be flexible enough to accommodate these diverse energies. Become an ally to your employees' career development. You need to understand their needs and help them either upskill or transition using various career paths within the organization. Having a work culture that can nurture such an environment is key to culturing loyalty and a growth mindset within employees.
Understanding your employees' needs also involves assisting with their general wellbeing. Your best workers will eventually need time off to take care of themselves or pursue different life trajectories. A good talent management strategy always includes a well thought out time-off policy to handle affairs such as PTO, medical leaves, sabbaticals, parental time off, etc. Implementing a flexible policy which allows employees to plan their own lives, lets them live up to their full potential, and become happy assets for your organization.  
Appraise performance and reward excellence
The organizations which routinely attract the best talent are meritocratic organizations. They have refined processes to correctly identify capable people and nurture them into the right positions. Employees are assured that hard work and ingenuity won't go unnoticed, therefore they work at a high capacity.
To enable a meritocratic culture, you need meaningful metrics into your employees' performance to ascertain quality and potential. You need to measure diverse sets of performance indicators. It makes sense to think about deploying an HR Reporting Software, which gives you a bird's-eye view of what's happening inside your organization. It lets you monitor your HR processes in real-time. You can access bespoke reports which will help you understand how your employees are doing and how they can grow more.
Wrapping up
You can use this information to guide your talent more effectively. A CRF study found that a primary challenge for employees was learning about other available opportunities in the business. Talent management essentially comes down to pairing the right talent with the right opportunity.
Maybe a promotion is in order for someone, while someone else might benefit from a lateral move to better suit their competencies. You can hone in on different elements of your organization and pick out personnel who make the most impact, or have the potential to do so with the right help.