10 Ways To Enhance Candidate Experience for Generation Z
Here are ten recruiting tactics that will help you improve your interview process and create a better candidate experience for the millennials and Gen Z.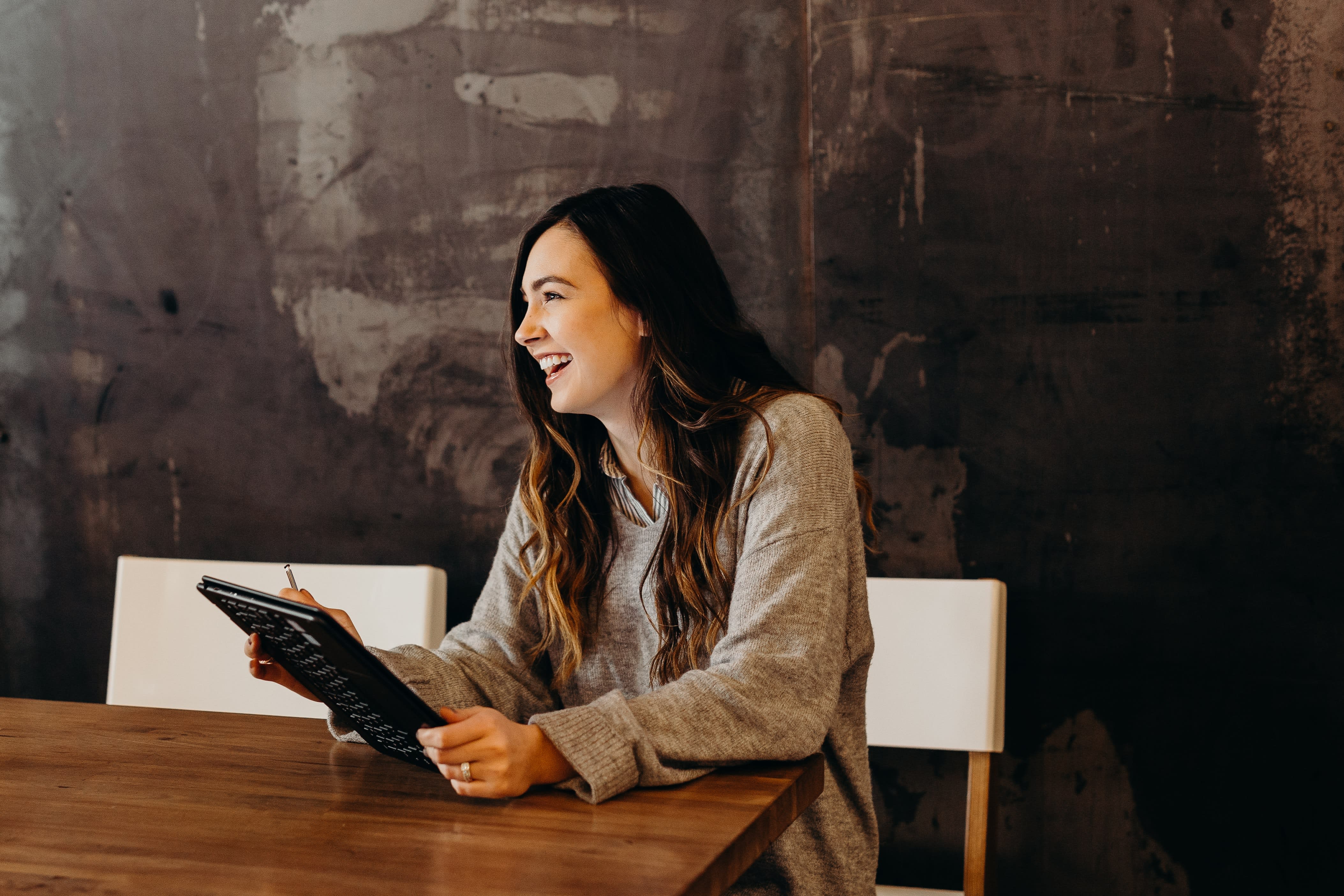 Generation Z candidates are already job-hunting and are slowly getting into the workforce. Unfortunately, they have arrived at a time when the unemployment rate is at its record-low and the search for talent in the market is extremely competitive at all levels.
If you want to attract the top Gen Z talent, you not only need to start early but also ensure that you maintain a positive candidate experience throughout the candidate journey - right from the information-gathering, the application process, the job interview, to the final offer. Whether a Gen Z candidate gets hired or not for an open position in your company, the candidate experience you provide throughout the candidate journey has a great impact on your company's employer branding.
It has the power to affect your company's ability to attract talent.
10 Ways To Enhance Candidate Experience for Generation Z
Whether you are recruiting Gen Z candidates for the first time or you are looking to get an edge over your competition, here are some steps you can take to create a Gen Z-friendly candidate experience while hiring.
1. Put a lot of thought into writing job descriptions.
Your job descriptions are an important part of the candidate experience. When writing job descriptions, ensure that you are engaging your prospective applicants and at the same time, you are accurately stating the job responsibilities.
ProTip: Don't include subliminally sexist language.
2. Reach out to top Gen Z candidates proactively.
When the competition is fierce, you don't have the luxury to sit back and wait for the candidates to come to you. If you want to top Gen Z candidates to work for you, you got to make the first move.
Use tools like social media platforms, career fairs, and online events to source top Gen Z candidates. Improve your career page to become a one-stop solution for candidates to learn about your employer brand and the company culture.
ProTip: Use a diversified recruitment strategy that is a combination of digital as well as in-person outreach.
3. Respond to every job applicant.
Once you receive the applications, they should be reviewed quickly. You wouldn't want the applications to end up in a resume black hole, never to be heard again. Acknowledging an applicant's resume submission is easy and the best way to prevent a negative candidate experience. After reviewing the applications, let the candidates know whether or not they are still in the running for the job.
ProTip: Even if the candidate doesn't match your job specification, keep them warm by letting them know that there may be future roles for which they could be a better fit. Writing effective emails can help you create a deep talent pool for future recruiting.
4. Articulate your employer brand.
Gen Z candidates are digital natives. They constantly consume content and seek connections with brands at a very humane level. Gen Z professionals prefer to work for a company that has defined brand values. If you want to keep the candidates interested and engaged, it is important that you keep these values consistent across all brand touch points in the candidate journey.
ProTip: Keep your communications with Gen Z candidates genuine and authentic, reflecting your values across all touch points.
5. Incorporate recruitment technology.
The role of technology in the Gen Z candidate experience is crucial. If you want to enhance the candidate experience, it is imperative that you update your recruitment strategy and implement HR tech solutions for better and faster hiring. Invest in an applicant tracking system to develop a modern and efficient digital recruitment process that draws the new generation of job seekers to apply to your company.
ProTip: Using an ATS not only improves your productivity but also helps you to better match your candidates' expectations at every stage of the recruitment process. Also recommended is the use of pre-employment assessments for a better candidate experience.
6. Provide a seamless mobile-friendly application experience.
This generation mostly grew up with a smartphone or tablet in their hands. It's but obvious for them to expect the application process and the candidate experience to be mobile-friendly. According to a recent study by Yello, almost 50% of Gen Z professionals used their mobile device to apply for jobs. Therefore, you need to optimize your recruitment platform and job application for mobile to offer them a better candidate experience.
Some ways you can optimize a Gen Z-friendly mobile experience are creating a mobile app for job applications, keeping the application process short, and removing duplicate questions.
ProTip: Enable candidates to apply for the job through platforms such as LinkedIn that offer a one-click application.
7. Maintain transparency about the hiring process.
Whether your recruitment process lasts for a few days, few weeks, or few months, the candidates should be aware of what recruitment looks like in your company. It's always a good idea to set up an auto-response for all the applications you receive, telling the candidates when they can expect to hear from you. Once you have shortlisted the candidates you are going to interview, don't forget to inform the other applicants that they have not made the cut.
ProTip: Inform the shortlisted candidates well in advance the steps they are going to go through during the interview process – from the initial job application to the offer letter.
8. Prioritize face-to-face communication.
Generation Z candidates prefer to hear from a live human within the first few steps of a job application. Interestingly, research from Yello found that 51% of Gen Z candidates prefer face-to-face communication and only 25% preferred digital communication. This desire for human interaction stems from the values that members of Gen Z hold and what they expect from their employer.
If your recruitment process drags onto multiple rounds of emails or video interviews, Gen Z candidates can get frustrated and drop out of the process. That's because they feel impersonal interaction prevents them from making a deeper connection with the individuals at the company.
With Gen Z, face-to-face interviews are most effective.
Certain factors, like the hiring manager's body language, friendliness, and active listening leave a positive impression on a Gen Z candidate. So, make it a point to maintain high levels of professionalism during the interview process and provide information about the company and work-life to help them see themselves as a fit in the company.
ProTip: During the interview process, offer an office tour and give them an opportunity to speak to the employees so that they can get a feel of the company culture.
9. Provide feedback after every interview.
After an interview, phone, or in-person, provide feedback. Let them know whether they are moving onto the next round of the hiring process. If they are not, then inform them "why" in a constructive way.
ProTip: Explain the next steps of recruitment to the selected candidates shortly after the interview.
10. Don't procrastinate in sending out offer letters.
According to a survey report on The State of the Gen Z Job Search, today's entry-level candidates juggle with several offers, and over 50% of candidates surveyed accepted the first offer they received. To ensure that you secure top Gen Z candidates, be prompt in sending the offer letter out.
ProTip: Don't forget to notify the final round candidates that they didn't make the cut this time by writing an appropriate rejection email.
By creating a Gen Z-friendly candidate experience at every stage of the recruitment process, you inevitably increase your chances of attracting top Gen Z talent, thereby increasing your offer acceptance rates that will eventually make a positive impact on your organization.