What Are The Elements of A Successful Recruiting Strategy?
When recruitment aligned with company goals is executed, you're bound to hire better. Here are the elements of a successful recruiting strategy: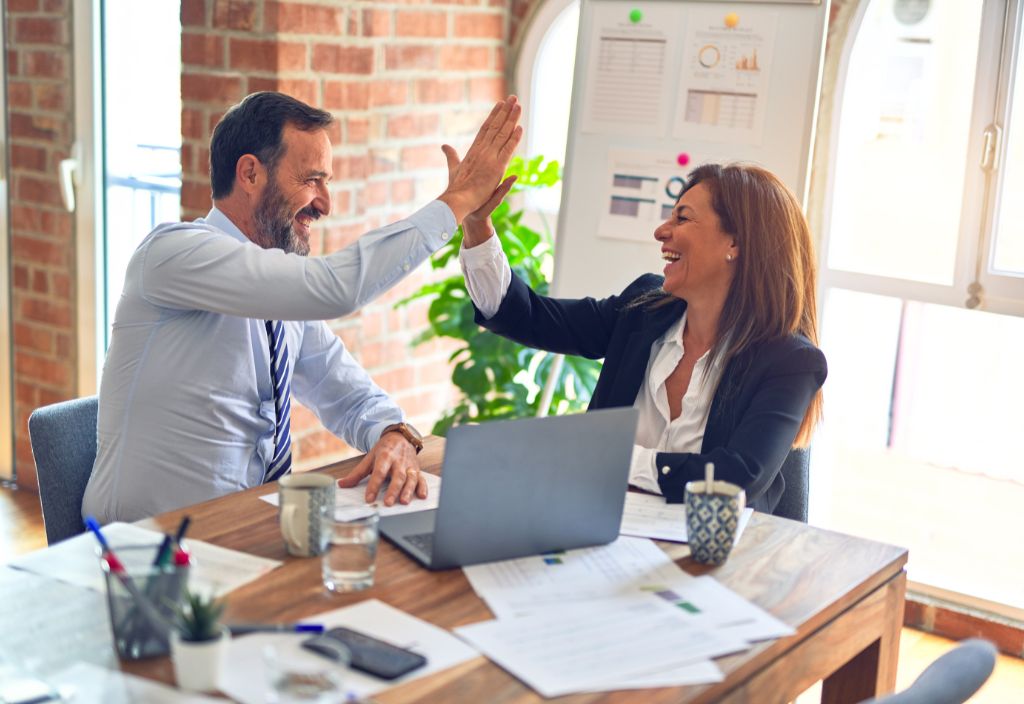 Today's labor market is centered around candidate experience and during a time of high turnover, recruiters are more stressed than ever to fill job vacancies with qualified candidates.
However, when a proper recruiting strategy aligned with the company goals is executed, you are bound to make a successful hire. This article dives deep into how you can hire the best quality talent - objectively and with minimum hassle.
What are the elements of a successful recruiting strategy?
If you have been in the business long enough, you will agree making smarter hiring choices can reduce costs accumulated by mediocre employees and a high retention rate. There are six key parameters that you must consider and include in your hiring plan:
1. Employee branding
How a company is perceived in the market holds a lot of importance in this day and age. Anyone planning to apply for a job in your company will obviously judge it based on its branding. Sometimes, that is more important than enticing job descriptions or dry stats.
At the end of the day, people want to feel proud about working in their place of employment, especially if the company values align with their own. Therefore, one way to attract qualified candidates who resonate strongly with your employer brand is by advertising benefits, perks, and other extracurricular values facilitated by your company.
Make sure your job description and advertisement includes details such as the annual perks enjoyed by employees, CSR activities undertaken every year, and environmental policies the company is passionate about. Highlight all the good things about working for your company.
2. Workforce planning
How many employees do you need to hire for your company? Workforce planning is an essential ingredient of a company's future plans and is easy to translate into a recruitment strategy. Once you know how many employees are required by any given division or team, you can prioritize headhunting for specific job positions and make smarter investments in your employee base development in the long run.
3. Candidate sourcing
You must know exactly where to look when recruiting for a specific job role. LinkedIn, Twitter, and Facebook along with job boards such as Monster, Indeed, Google for Jobs, CareerBuilder, and FlexJobs are popular choices. But what do you do when you are hiring for niche roles?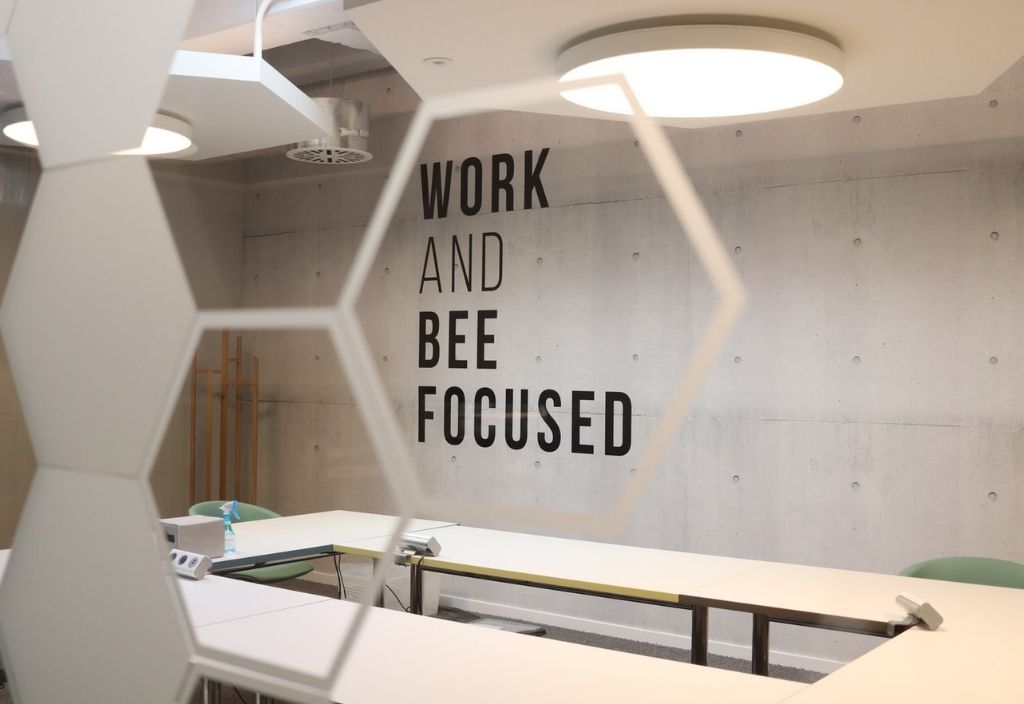 For example, GitHub is best for connecting with developers. On the other hand, Behance is an excellent place to find creative artists and designers. With growth at the forefront of your company's vision, it is often tempting to jump straight outside to search for talent.
However, sometimes, the best candidates for the job are already a part of your business. Internal recruiting is swift, inexpensive, and hassle-free. Plus, they also do not need onboarding as much as an external hire would.
Alternatively, you can run an employee referral program and get your employees to find appropriate candidates from within their circles. It is a sureshot way to improve the quality of hires, reduce time to hire and gain higher ROI.
4. Reference checking
This is an obvious point but do you know what? A lot of companies often overlook reference checking, which invariably causes them a lot of time, money, and wasted energy. It is a simple step that can make all the difference between hiring a motivated and honest employee and a problematic or otherwise fraudulent candidate.
It is easy to get excited about an applicant with a fantastic resume. However, checking references can help uncover hidden truths, which may not be so nice.
5. Candidate experience
Hiring is a two-way street. Just as you evaluate a candidate based on various parameters, the candidate is also assessing your company. Retention starts from outreach and your recruiting strategy should be designed keeping the candidates in mind.
Start by offering detailed and accurate information about the open job role. If you plan to connect with potential candidates, please make sure the messaging is customized. Those candidates chosen for pre-employment assessments and interviews should always be kept informed.
No one likes to be ghosted especially when they are in the middle of bagging a suitable job. You should answer all inquiries promptly. And if you like a particular candidate, ensure you let them know right away!
6. Recruiter stratification
Your recruitment team should have a mix of skill sets and experience besides having well-defined roles. For instance, if you are hiring for a senior-level position, then it should be handled by one or two recruiters who have advanced industry knowledge, know what questions, and how to distinguish valuable candidates from irrelevant one. On the other hand, entry-level applicants can be dealt with by junior recruiters.
How to kickstart the hiring process
Now that you know all the elements that make your recruiting efforts worth it, let us get down to discussing the steps that should always be a part of your hiring process:
1. Know your market
Unless you have a great understanding of the marketplace for which you are hiring - the compensation data, competitive landscape, current supply and demand for the job role, and so on - how do you even get started?
How would you know what your candidates want? How do you categorize the job vacancies? It is not easy to keep up with the latest trends and industry nuances but it is crucial. Get down to studying the rapidly-changing environment and give your hiring efforts a context.
2. Define your value proposition
You are not only one looking for talented, qualified candidates for a specific job role. Your direct competitors are in the game too and chances are good that they bag the ones you want for your company. The question is - why should job seekers choose you as their next employer?
What is unique about you? Please know that today's candidates are looking for much more than just money. Sure, salaries matter. But they also want perks and benefits, meaningful projects, a healthy work-life balance, and an engaging culture that is diverse and inclusive. Define your value proposition.
If you have not yet invested in a careers page, do so. Develop a strong employer brand that demonstrates why candidates should work for you. Your website, especially your careers page, is an excellent place to paint a positive story.
3. Target both active and passive candidates
An active candidate is someone who is actively looking for work. They make a limited pool. But passive candidates are currently employed and not actively looking for a new job but may be open for a promising career opportunity.
Besides actively connecting with potential profiles you find on LinkedIn, job portals, and via employee referral programs, it might be worth reaching out and engaging with those passive job seekers.
Please use the same sourcing channels to apprise whether they want to switch jobs. You could drop a message on LinkedIn or their GitHub or Behance profile, write an email to them, or simply call them if their phone number is available online.
4. Know what to do when you receive resumes
Once the applications start pouring in, let people know you have received them and that you will get back to them within a specific timeframe. That is because resume screening takes a bit of time and you want to ensure you get back to only the most relevant applications.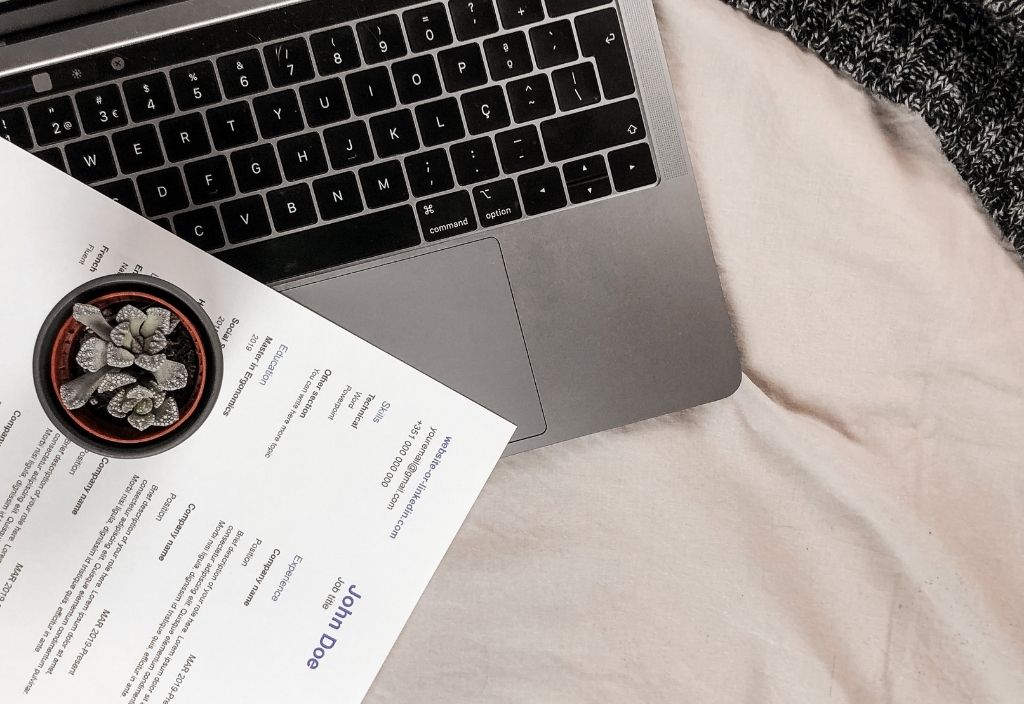 Moreover, communication is a good practice and reflects well on your company. Once you have sorted out the favorable resumes, do a quick phone interview with those applicants to get a sense of their background, their current job roles and responsibilities, why they want to switch jobs, and how soon they can join.
Please take the opportunity to explain to them the next steps of the hiring process, which could include sitting for a pre-employment assessment test.
5. Interview and sell the proposition
Since most companies follow a hybrid model now, face-to-face interviews may not be possible. Even if you are meeting the candidate in office, it is vital to have a set of questions carefully listed to determine whether they are suitable for the role.
Meet with the hiring manager to prepare and plan for the interview or get them involved. Ask a combination of relevant skill and competency-based questions and closed and reflective questions to confirm facts and gain a proper understanding of the candidate.
Also allow them to ask questions at the end of the interview. You can also take initiative and share a few key selling points of your business and the role, including:
What a day at work is like
Employee perks and benefits
The work environment and company culture
How performance is evaluated and rewarded
How the company encourages Diversity and Inclusion
Over to you
Recruiting is complicated and multi-faceted. You are constantly on your toes as a recruiter, looking for the most suitable candidates for your company. What might be worth your time is investing in a pre-employment assessment platform like Adaface that lets you test the candidates' coding skills, aptitude, psychometric skills, and personality traits.
The platform is exceptionally candidate-friendly and apt for parsing our candidates objectively and quickly. Hopefully, this blog post has given you an idea about the critical elements of a successful recruiting strategy you must keep in mind and what you need to do to kickstart your hiring process.
The key is in making your employer brand strong and ensuring the same is reflected in how you market the job ads. Every professional wants to be associated with a company that treats them well - right from the start of recruiting. If you want to learn nifty tricks and tips on recruiting, check out our comprehensive hiring process guide.