Building An Upskilling Program: Examples And Best Practices
Upskilling refers to using training and education to upgrade a person's skills and competencies so that they can improve their work performance.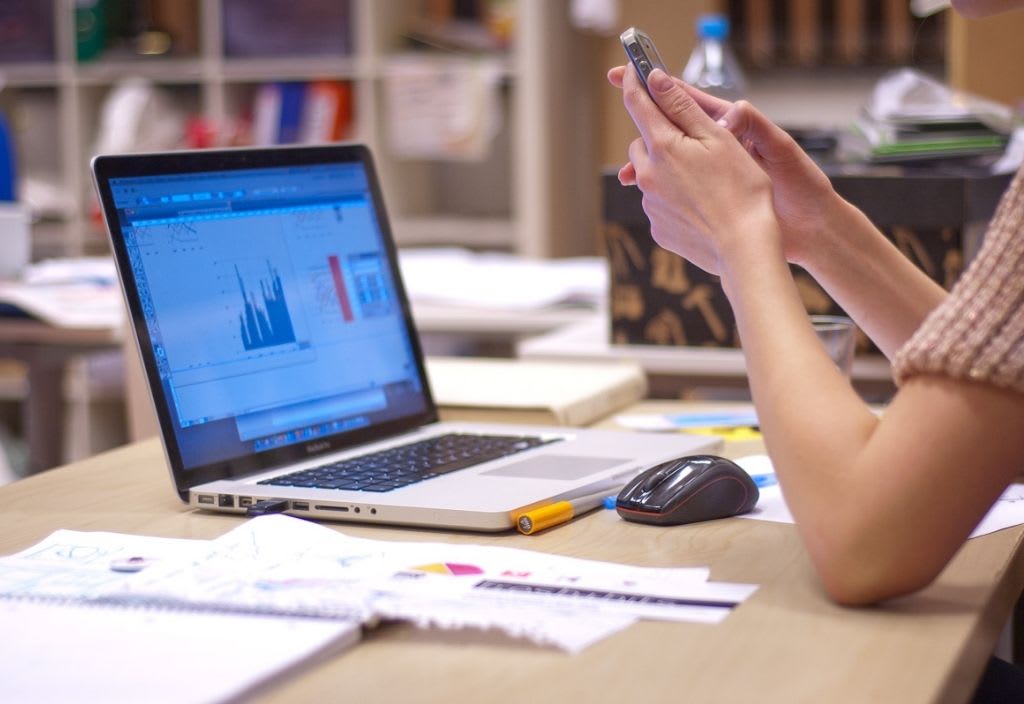 A Linkedin report reveals that reskilling and upskilling programs are now top priorities for Learning and Development (L&D) professionals worldwide. This is not surprising at all!
As technology continues to evolve, influence demand, and take over tasks across workforces that were previously manual, both employers and workers have questions about what this means for the future of work.
The answer lies in upskilling — in expanding one's knowledge base and honing one's technical skills while developing a learning mindset that embraces change. And upskilling employees has suddenly become a rather pivotal task for companies.
Particularly after the COVID-19 pandemic struck, companies that could not pivot quickly enough to digital practices fell behind, and many of their employees were left jobless and worried about how to bounce back.
Here, we offer a quick guide to upskilling in the corporate context and how to start a successful upskilling program of your own:
What is upskilling?
Essentially, upskilling refers to using training and education to upgrade a person's skills and competencies so that they can improve their work performance and stay relevant in an evolving job market.
It can take the form of self-study based on the employee's vision of where they want to be or a structured program of learning offered by the place of employment. Often, the terms upskilling and reskilling are confused.
Upskilling involves becoming better at one's current role or area of expertise. On the other hand, reskilling refers to completely overhauling one's current skills and picking up a new set. Upskilling is one of the most valuable investments a company can make in its workforce.
CEOs have consistently reported higher productivity, better workplace engagement, lower turnover, and stronger team dynamics as benefits of upskilling initiatives.
As the nature of work evolves post-pandemic and amidst the surge in AI and automation, upskilling is in many ways the key to surviving and thriving.
How to start an upskilling program
Upskilling as a concept is not hard, but it can be challenging to implement in practice. According to a PwC survey, CEOs across the globe in 2019 pointed out that upskilling programs were not being executed as fast as they would like.
However, only 18% considered that they had made significant progress with upskilling at their company a year later. It does not have to be complicated, though, as long as you approach it systematically and have the full buy-in of your colleagues at every step.
For businesses new to upskilling, or those looking for an upgrade, here is a step-by-step structure to follow:
1. Conduct a skill gap analysis
This is the first step in every good upskilling program and one that many HR professionals end up overlooking.
Essentially, it involves understanding the employees' personal and professional goals, identifying skill gaps that hinder them from achieving those goals, and then designing an upskilling program to help fill those gaps.
Often, upskilling initiatives are based purely on what senior leaders think is necessary without considering employee voices. Such initiatives tend to demotivate employees, leading to low engagement rates and failure to see concrete results.
2. Define your employee upskilling goals
Now that you know where the skill gaps lie, it is time to define precisely what your upskilling program will accomplish concerning closing those gaps. Typically, a single program should not attempt to solve everything.
Have one or two clear goals and map to that, saving the rest for a different program. Examples of upskilling objectives include:
Supporting business plan execution
Teaching specific skills to support a particular business function
Developing a predictable set of 'ideal' skills that can be used to fill new openings
Offering technical/soft skills/leadership training as a benefit to encourage employee retention and promote employee growth
3. Define your terms and conditions
This is the stage to define which groups of people you will include in the upskilling program. What basic skills are a prerequisite for them to participate effectively? What prior knowledge/experience will they be bringing to the table? What will the group size be?
For instance, if your upskilling program focuses on advanced Java, it might be best to restrict the program only to those already comfortable with Java. On the other hand, a communication skills program can be kept open to anyone interested.
If your program is restricted to a few, it might be a good idea to shortlist employees with a skill test or a brief interview about their learning goals so that your study cohort is on the same page.
4. Craft the upskilling program
Once your goals and inputs are defined, it is time to build the upskilling program itself. This is an extensive process that will require inputs from multiple parties, so carve out as much time as you need for this and speak to as many managers and team leads as possible.
In addition, you can take inspiration from past upskilling programs within the company or external boot camps/masterclasses you might have attended. Overall, these are the key considerations you have to work with:
a. Core content
This refers to the actual material that will be used to impart knowledge. Designing it is a critical process, as you can imagine, and it will depend on the goals of the upskilling program and the type of skill you are aiming to impart. Options for core content include:
i. Learning and development: This is the most commonly used upskilling strategy in companies and involves a classroom setting that enables the theoretical study and practical testing of skills. It could take the form of online learning through edtech platforms, seminars led by industry leaders, or masterclasses by in-house experts in the subject.
ii. Job shadowing: This entails allowing an employee to get a taste of life in a different role or designation. It will typically involve shadowing someone, assisting them with various tasks, and engaging with other members of the new team to learn about life there.
iii. Learning communities: This is more of a self-study approach, where employees are encouraged to share their knowledge and resources with each other on a designated platform.
Which types of content you pick and how many depend on your budget and time constraints as well as the goals of the upskilling program itself.
b. Location
Determine whether it is best for learners to meet physically or whether they can study online. If you opt for physical meetings, the location should be accessible to everyone and include all the necessary equipment for effective learning.
c. Instruction
Determine whether to go for synchronous teaching (real-time group classes) or independent learning options. You can conduct an employee survey to understand how they prefer learning.
d. Schedule
Decide how many classes there will be and whether the employee will attend it part-time (while continuing to work at their job) or full-time (taking paid time away from the job to focus on the class). It is essential to take the call once you know your budget.
e. Duration
Depending on the goals of the program and the amount of course content, decide whether to go for a short-term program (a few days/weeks) or a long-term one (several months).
f. Assessment
Employees need to be tested systematically to check that they are benefiting from the upskilling program. Typically, it is advisable to have one 'final examination' at the end with a written test or a project presentation, supplemented with short quizzes throughout the course to ensure that learning milestones are being hit.
g. Supplementary material
What can the employees take home after the course is complete? Determine what reference materials you will give them and whether there will be post-course support from the teacher to answer any questions.
It is ideal to have a follow-up session soon after the course so that employees who have been practicing their new skills can get their doubts cleared. You can also consider offering class recordings to the students for reference as they wish.
5. Set targets tied to business outcomes
This involves mapping the upskilling goals and study plan to clear business outcomes. In simple terms — what will the employee be able to do after the upskilling program that they could not do before?
While skill level can be subjective, it is crucial to define this in terms as unambiguous as possible. For instance, as evidenced by a test, you could state that learners should have acquired full working knowledge of a specific software tool after the course.
One way to find appropriate targets to define is to make a list of responsibilities that the employees should be able to take on after the course, the same way you would when writing a job description. Your program needs to be able to make a difference.
Then, decide how many of those responsibilities are best served directly by the course. It is essential to share these targets with the students beforehand as learning goals so that they too know what is expected of them.
You might be thinking that all these steps will take too much time to be worth it. However, it does not take that long if your stakeholders are clearly aligned on what they want to achieve and how they want to achieve it.
With systematic effort, you can complete the process from skill gap analysis to target-setting in about two months. Plus, we recommend being over-cautious with the planning than otherwise, as what you do now could make or break the learning results (and hence employee performance) later on.
Real-life upskilling examples
Several companies worldwide have implemented upskilling programs that met with widespread acclaim. Let us take a closer look at some of them (and derive some inspiration for your next upskilling program too):
1. Tuition reimbursement
Walmart and Target have launched initiatives that help their employees study debt-free at college. From tuition fees to books to certification fees, they cover it all, thus taking a significant step forward in encouraging higher education for adults.
2. Digital upskilling
PwC launched a Digital Fitness mobile app that allows employees to test their digital literacy and pick up on the skills where they are falling short. It focuses on micro-learning at the employee's convenience and thus encourages learners to keep coming back.
3. Community upskilling
Google has invested in peer-to-peer learning in a big way with its 'Googler-to-Googler' volunteer learning community. Anyone who wishes to impart knowledge can devise their courses and mentor interested learners. This helps everyone learn at their own pace and gives employees the satisfaction of sharing their expertise.
4. Location-based upskilling
Luxe brand Burberry has invested in upskilling their local artisanal workforce in Yorkshire to train them in modern textile technologies and sustainable manufacturing practices. When there is a local talent shortage, it can make sense to upskill the people you have rather than hunting for candidates from outside.
5. Learning-driven upskilling
Pfizer believes in encouraging its employees to learn rather than forcing them. They have a unique L&D program that categorizes learning pathways into required (necessary) and desired (good to have).
Given the complex nature of the pharmaceutical industry, this approach encourages employees to continuously maintain a balance between the core knowledge they have to possess and the extra knowledge that can help them become a stronger asset.
6. Proprietary tech skills
Starbucks has its in-house Experience and Shift Supervision e-learning program to guide employees through the unique work culture and ethic that makes for the classic Starbucks experience. It is an excellent way to impart knowledge uniquely indigenous to the company without resorting to generic programs.
7. Limitless upskilling
Accenture has a learning platform for employees across the organization with access to varied learning content that is not necessarily tied to any specific business goal. The aim is to encourage a continuous learning culture and remove all barriers to accessing knowledge.
Upskilling the workforce: Best practices
We have given you a blueprint on how to design your upskilling program. Now, we would like to share some best practices that you can consider. These are based on industry experience about what has worked, as well as predictions about what the future might call for:
1. Partner with content providers
Especially for self-learning initiatives, it is a good idea to join hands with edtech platforms or content providers to supply your employees with high-quality on-demand content. This ensures consistency in the learning material and saves you the trouble of creating the curriculum.
2. Have an agile program structure
While the length of your program will depend on your goals and learning material, we would advise you to keep it agile and cap it at a maximum length of four weeks. The longer your program, the more employee enthusiasm is likely to go down. You ensure that everyone is engaged throughout while avoiding information overload by keeping it short.
3. Collect employee feedback
Once the program is complete, talk to your employees about what worked for them and what did not. It would be best if you also got the instructor's inputs on the class performance and the efficacy of the learning materials.
Plus, periodically after the course, check in with the employees and ask whether their new skills are benefitting them at their job. Based on their inputs, your next upskilling initiative can be strengthened.
4. Encourage continuous learning
Upskilling should not be just a one-and-done affair. Encourage your employees to keep learning on their own and in peer groups, and make it easy for them by pointing them towards good courses or workshops based on their interest areas. The ultimate goal is to have a work culture that loves learning and growing, be it technically or psychologically.
Over to you
A 2020 report from the World Economic Forum warns that around 85 million jobs could be displaced by 2025. While this seems dire, it does not have to spell doomsday for job seekers as long as they invest consistently in upskilling themselves.
This is the ideal opportunity for companies to create their own 'workforce of the future' that can adapt to rapid changes and is technologically savvy.
Moreover, with an upskilling initiative, a company demonstrates its commitment towards its employees' professional well-being and thus attracts more talent from around the globe.
It is in your own best interest, therefore, to use this guide as a starting point and craft your upskilling program that builds capability, opens growth paths, helps employees achieve a higher sense of self, and enhances your bottom line.