How To Test Your Candidates for Customer Service Skills
Great customer service skills can either make or break your company. These tips will help you assess candidates who can deliver a positive customer experience.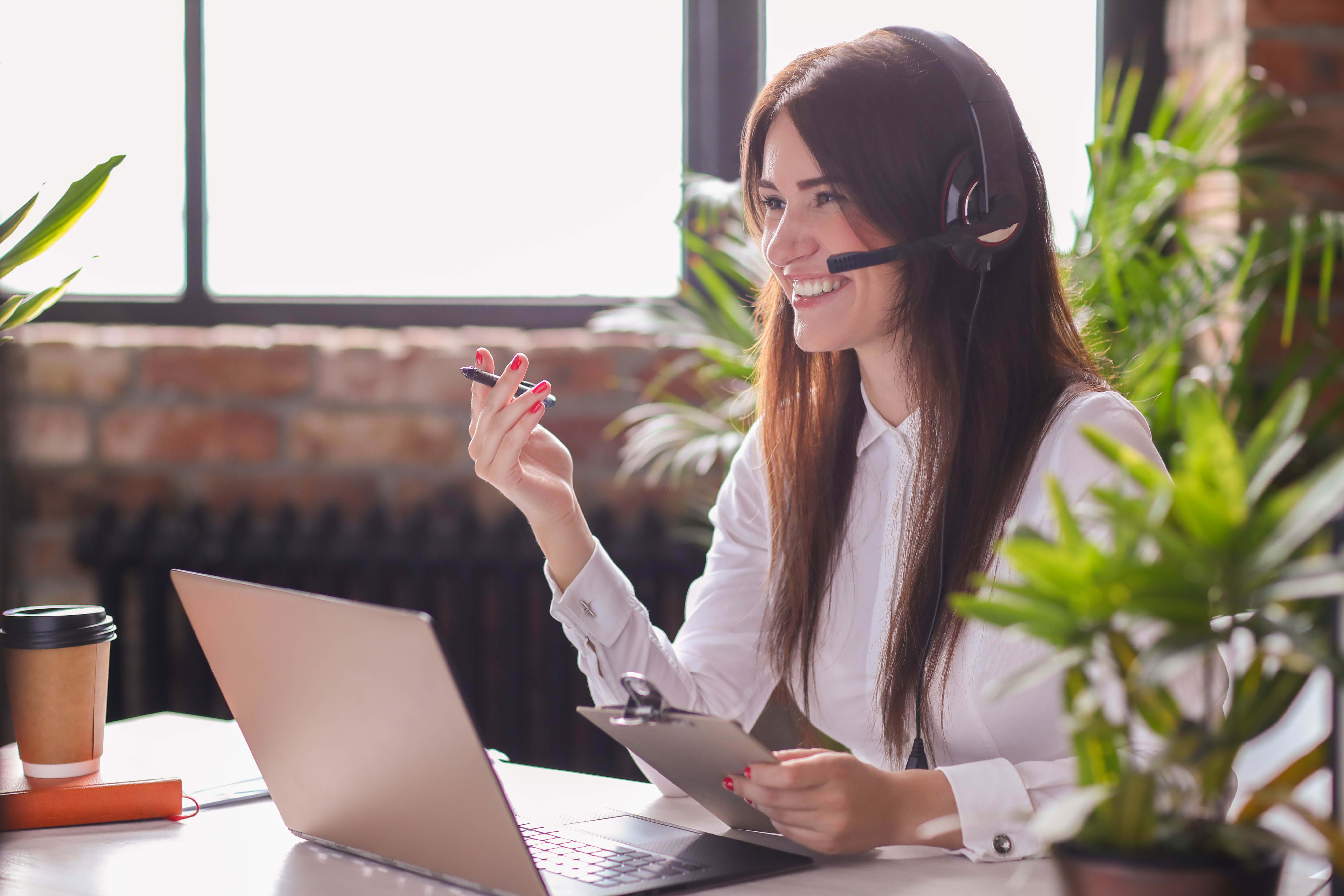 Hiring and retaining individuals who can effectively work in customer-facing roles and solve complex issues are important for ensuring positive customer experience. This has become more important than ever as organizations are emphasizing on tasks to build a positive reputation. Some organizations communicate with consumers through call centers while others send email.
44% of consumers say they have received wrong answers for their problems from a customer service representative. As customer experience will become a major factor that can make or break the brand value, organizations need to invest in individuals who have the necessary customer service skills and deliver a positive customer experience.
What do customer service representatives do?
Customer service representatives are usually the first point of contact for consumers who want to interact with the business. They answer queries, diagnose technical and non-technical issues, and provide solutions for those issues.
The roles and responsibilities of customer service representatives vary depending on the sector they serve, but there are certain skills that every support representative should possess:
The ability to communicate solutions effectively.
The ability to properly troubleshoot customer issues.
The ability to make sound judgements.
The ability to interpret customer intentions.
Understand what you are hiring for
Before starting the recruitment process, it is important to determine the aptitude and the skills that are critical for each position. Depending on the business sector, soft skills as well as technical skills are important for customer service positions.
Another key indicator of success for exceptional customer service is using emotional intelligence. According to a study, customer service representatives are the top scorers for emotional intelligence.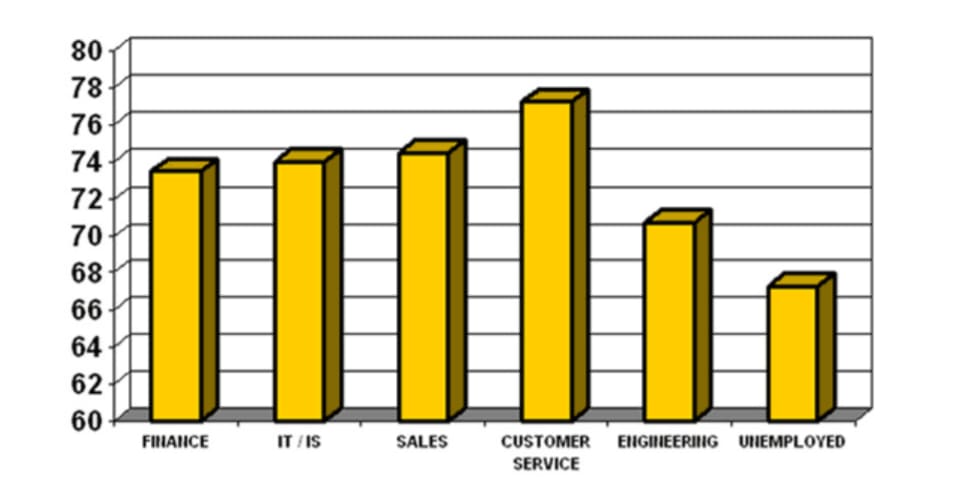 Emotional intelligence by job function (Talentsmart)
According to Daniel Goleman, author of Working with Emotional Intelligence, successful customer service representatives have high Emotional Intelligence (EI) to assess the consumer's emotions. Their ability to empathize with the customer's emotional needs and provide products or services for the consumer's needs increases customer engagement and sales for the business.
Testing your candidates for customer service skills
To hire the right customer service or support representative, it is important to do a thorough assessment of their soft skills, hard skills, and their responses in action. A customer service test can solely contain the below mentioned categories or a can be a customized test that is a healthy mixture of all.
Soft skills Test
More than 92% of talent professionals agree that soft skills matter sometimes even more than hard skills when it comes to hiring and firing decisions. Only 41% of companies have the resources to assess soft skills while the rest struggle to assess soft skills accurately.
Consumers are 9x more likely to be engaged when they receive empathetic customer support.
Some of the important soft skills that are in high demand are:
Collaboration
Patience
Empathy
Creativity
Persuasion
Time Management
Adaptability
Effective listening skills
above mentioned are some of the essential soft skills that employers should be assessing as part of their customer service assessment. Soft skills are assessed through psychometric tests or an interview, or ideally both.
Technical skills Test
Hard skills are teachable skills that can be gauged through assessments. While support representatives can be trained to work with your existing systems, it is always desirable if candidates possess certain 'hard skills', that saves time and money during onboarding.
62% of consumers feel that a customer service representative's knowledge was the most important factor in their interaction.
Hard skills vary depending on position and the work sector. Some of the important hard skills are:
Command of the language: Effective communication is crucial for individuals in the customer service space to build trust with the consumers. Based on where the customer base is located, support representatives must be fluent in the same language. It is easy to test the candidates' command of the language using language tests, such as this pre-employment English test.
Typing speed: An ideal support representative should have considerable typing ability in order to quickly transfer accurate customer queries to convey the correct responses. Most support positions in the customer service sector require the use of computers and the ability to type at a quick rate.
Computer literacy: It is important for candidates to possess basic computer literacy. It is a non-negotiable skill.
Knowledge of the industry and tools: Candidates should be aware or at least have experience with the tools and/or ticketing software used in the customer service industry. For example, for customer service representatives working in the IT industry, it is important for them to be aware of ITIL, ITSM, and tools such as ServiceNow.
It is easier to screen out unqualified candidates early in the process by administering a pre-employment test that assesses the talent pool for the above mentioned hard skills.
Interview Questions
Asking candidates old interview questions such as "tell me about yourself" or "tell me about your strengths and weaknesses" will not reveal any information about their ability to efficiently handle day-to-day tasks.
Use focused interview questions that gauges the candidate's responses in hypothetical scenarios. Keep in mind that there are no right or wrong answers, but rather how a candidate mediates through confrontational circumstances.
Read also:
Situational Judgement Test
A good customer service representative can interact with consumers in a positive and personable way, and empathize with the consumer no matter the situation. To determine if the candidates have the customer service skills necessary, organizations use a situational judgement test or SJT.
An SJT is a great way of assessing  candidates. Such tests assess how candidates react in different workplace scenarios.
An SJT test involves a series of multiple-choice questions. For each question, the candidate is present with a situation along with multiple solutions. The candidate is then required to pick the best or worst of the solutions or rank them in order.
Wrapping up
To hire the top talent as your customer service representatives, you need to have a great talent acquisition strategy that uses a skills test to filter your talent pool, save money and the time invested.