Tech Recruitment: Process And Best Practices
Tech recruitment involves sourcing, attracting and hiring talent for technology-based jobs. The article discusses its process and best practices: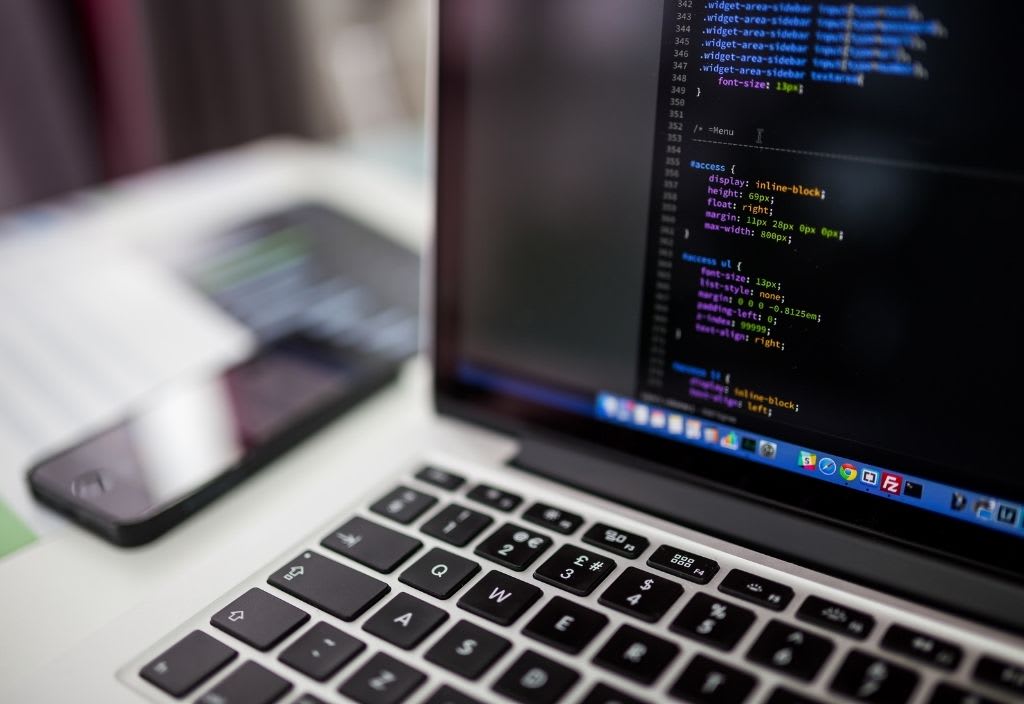 Tech recruitment or technology recruitment is the process of sourcing, attracting, and hiring technical talent for technology-based job roles.
In a highly competitive world where anyone with an internet connection can set up a business of their own, companies are always on the lookout for new ways to create cutting-edge, one-of-a-kind solutions. Every business wants to be technologically advanced.
Unsurprisingly, tech talent is one of the most popular categories for tech recruitment, and candidates proficient in UX design, data science, information security analysis, and software development are in high demand.
In fact, quite often, there is a shortage of skilled labor to fill up open tech positions at any point in time. The question that companies face is — how does one attract and retain the best tech talent to further one's innovation goals? Let us take a closer look:
What is technical talent?
Technical talent refers to the pool of candidates with the necessary experience and abilities to drive innovation and growth in tech roles. It includes job descriptions such as IT professional, software developer, computer science professional, data scientist, UI/UX designer, and so on.
While some of these roles involve more generic tasks, many are highly specialized positions that require a certain level of expertise that relatively few candidates have. For this reason, technical talent can be challenging to identify and recruit.
What does a technical recruiter do?
As the name suggests, a technical recruiter is one who handles the entire process of sourcing, screening, interviewing, and selecting candidates in tech roles. The exact spectrum of their responsibilities for technical recruitment can differ from company to company.
Some technical recruiters work in an advisory capacity to more than one company. Others are part of the in-house company team and manage post-tech recruitment activities like onboarding, training, compensation, and employee relations.
Most technical recruiters will have at least two years of experience in the field. Some of the personal attributes that make them great at their job include:
Strong negotiation skills
Project management skills
Proactiveness in candidate communications
Keenness to be an ambassador for the brand
Proficiency in a range of assessment techniques
Committed to promoting diversity and inclusion
Excellent interpersonal and communication skills
Up to date on the latest industry trends and laws
Cognizant of relevant labor laws and employee policies
Strong critical thinking abilities, especially under pressure
Above all, they must have experience in handling a pipeline of candidates. They also need to have a relatively deep understanding of the technologies, trends, and skills relevant to the job roles to be filled in tech recruiting.
Tech recruitment process
A tech recruiter should be able to ask in-depth questions and filter out only the best potential hires. This includes knowing the tools and technologies used on the job. In general, the technical recruiter has to handle six significant tasks in the tech recruiting process:
1. Sourcing
This involves connecting with relevant candidates in their network and encouraging them to apply for the role. A good recruiter will screen candidates from multiple forums such as GitHub, Monster.com, job fairs (if that is happening for technical positions), LinkedIn, and portals that champion talent from underrepresented groups.
2. Assessments
This involves inviting the sourcing candidates to a technical assessment of their job-specific skills. Routine tests can cause several candidates to drop out at this stage, so it is essential to keep the tests engaging and concise and offer live assessments wherever possible.
3. Recommendation
This is where the technical recruiter decides whether or not to pass on the candidate to the next step. To eliminate unsconscious bias  in the tech recruiting process, they should use a structured interview rubric that highlights the exact job-specific competencies each candidate has demonstrated.
4. Interviewing
The technical recruiter will conduct a set of behavioral and technical interviews with the shortlisted group of candidates. This will typically include other members of the company team, especially those who will be directly working with the selected person.
Interviews help assess the candidate's commitment to the job, how well they fit in with the company culture, and how technically sound they are.
5. Decision-making
The final decision will usually fall to the tech team rather than the technical recruiter when it comes to tech recruiting. The latter, however, can provide valuable recommendations in terms of judging the candidate against a specific rubric and ensuring that everyone is on the same page about what competencies are required.
6. Rolling out the offer
As a final step, technical recruiters will convey a formal offer to the chosen candidate and report any negotiations the candidate wants to do. The recruiter will also communicate with rejected candidates, which is an excellent opportunity to provide feedback on what those candidates can do better next time around.
How to attract and hire the best tech talent: Tech recruitment best practices
If you are keen on helping your tech team find talented people who can genuinely make a difference to the company's innovation goals, it is essential to have a specific tech recruiting strategy in place. Here, we share some best practices for tech talent recruitment:
1. Know precisely what you need
In tech talent recruitment, it is not enough to just know your tech team wants a Swift developer. What are the industry-specific standards the candidate's work needs to comply with? What specific qualities should they have? Proficiency in RESTful APIs? Experience with embedded databases? Knowledge of performance limits and characteristics?
Talk to your software development experts and study glossaries of IT job descriptions to know exactly what skills and experiences each role calls for. Be clear about the job role for which you are doing recruitment for tech.
2. Familiarize yourself with the jargon
Particularly if you do not have a non-technical background, learning technical jargon and understanding technical job requirements well enough to recruit top talent can be difficult.
Therefore, take the time to read on different tech terms and write job descriptions that reflect what you need. The more you know about what different tech roles entail and the jargon, the better you will be able to filter out relevant profiles and the more effective your interview process will be.
In addition, you can consider partnering with a tech team member who knows the terminology and can help with what it takes to excel at crafting each job description.
You can take help from a senior tech recruiter who can teach you how to brand yourself to attract tech talent and even connect you with their contacts in the tech industry who might be on the lookout for roles like yours.
3. Have a tech-savvy career page
Every candidate will Google the companies they are applying to before agreeing to an interview. When you are reaching out to tech talent, it is crucial to present yourself as a company they will want to work with.
Have a remarkable landing page for tech talent and include attractive material from your company blog and testimonials written by current tech members. You can also highlight your company's achievements in the tech line and have a 'day in the life' snapshot.
You can review our collection of 200+ best careers page components.
4. Build a presence in the tech community
The most effective way to attract more applications from tech talent is to make your brand known to them as a tech employer. Make it a point to visit networking and social events frequented by people from the tech industry.
In addition, join online forums and communities where you can contribute insights on tech and talk about your exciting opportunities. You can also invest in paid advertising to target tech profiles on platforms like LinkedIn. The more they see your brand name in a tech context, the likelier they will be to remember you and reach out.
5. Host your tech talent events
A great way to interest the tech community in what you are doing is to host your own event and invite them. Invest in creating content that highlights your research and ask your current tech leaders to share their perspectives on working with you. You can even directly interview the attendees if they demonstrate interest and prove to be a good fit.
6. Capitalize on employee referrals
Your current employees are likely to know tech candidates looking for a job. Encourage employee referrals with a structured program of rewards. With referrals, you get access to a set of candidates whom your current team members can already vouch for as a good fit, thus saving you a lot of time.
7. Offer fun challenges to prospective hires
Provide tech-based challenges and games on your website to engage your tech candidates while also allowing them to showcase their skills. For instance, you could create a treasure hunt by hiding Easter eggs throughout your website and then invite candidates to email you the answers. You have a pool of qualified leads you can then connect with in one easy go.
8. Share job-specific details with candidates
When you are sourcing talented tech candidates, the best way to get them interested is to share specific details about the role you have on offer, including the goals you want to accomplish and the tools they will be using. You should also share why you think they would be a good fit for the role. This helps them see what you are offering matches with what their capabilities are.
9. Conduct skill assessment tests
Before the personal interview stage, it is good to vet the candidate's tech skills through a suitable assessment test. This will also give you an objective set of benchmarks against which to evaluate them, which is helpful if you are not from a tech background yourself.
Adaface, for instance, alleviates typical issues that arise with traditional tech recruiting, such as not being able to assess a large pool of candidates at scale or giving code puzzles to solve even when the job role does not require any algorithmic skill.
You can customize tests and include any number of 700+ skills in MCQ or coding question formats that you can fit for any experience or job role range. The tests are candidate-friendly and technical recruiters will be able to tell which candidates scored better and how.
10. Offer compelling benefits
In today's globalized digital-first world, geographical proximity should no longer be a factor in technology recruiting. Expand your branding and tech recruiting efforts to connect with talented people worldwide.
Given the scarcity of good tech talent, be prepared to negotiate on salary and offer compelling perks, including learning opportunities and tailored career pathways.
Talented people are more likely to work with you if they see a positive future for themselves with you, and you get the benefit of motivated and highly trained team members.
Over to you
In conclusion, a strong tech hire can make or break your company's technological prospects, so designing a sound tech recruitment strategy is a must.
In general, you must know what the current industry requirements look like and can help you spot talent you may not have noticed yourself. Competition is tough, and there are always more open roles than talented people to fill them.
However, when you finally onboard someone, you can rest assured that you have chosen someone who is truly special and fits the bill. Good luck!
Frequently Asked Questions (FAQs)
1. What is tech recruitment?
Tech recruitment (or technical recruiting or technical hiring) is the process of sourcing, attracting, and retaining talented hires for technology-based positions.
2. How does one conduct technical recruiting?
Some reliable strategies for tech recruitment include joining tech forums, investing in paid ads to attract tech profiles online, using technical skill assessment tests, and offering a competitive pay package.
3. How is technical recruiting different from non-technical recruiting?
As the name suggests, technology recruiting involves hiring people specifically for tech-intensive roles. Recruiters thus need to have a strong understanding of the necessary technical terms and job requirements. Non-technical recruiting involves hiring for non-tech roles, although recruiters still need to understand what the role requires.
4. How can I locate technical talent?
Some ways to attract technical talent include optimizing your career page for tech people, having a presence in the online and offline tech community and establishing an employee referral program. Tech recruitment is tricky but it can be simplified with diverse ways to source tech talent.