18 Best Talent Sourcing Strategies To Follow For Efficient Hiring
Sourcing enables you to engage with prospective candidates, and fill current and future job vacancies. Here are the top sourcing strategies: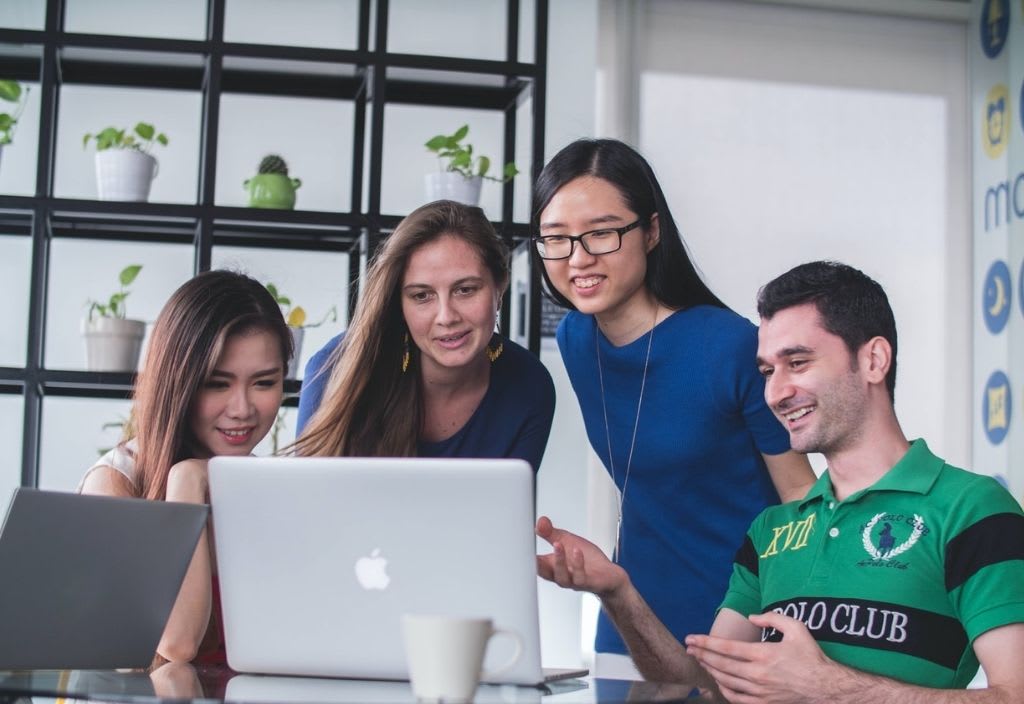 Finding the right talent for the right job is always a challenge, especially in today's highly dynamic world. Millennials and Gen Zers tend to experiment with their careers, which means that employers need to step up their game if they want to attract and retain the best talent for longer — without burning a hole in their pockets!
Talent sourcing strategies come in handy if you are looking to personalize the hiring process and form a genuine connection with the people you are interested in having on board. Simply put, it is the process of actively searching for qualified candidates.
Sourcing techniques in recruitment enable you to engage with prospective candidates to move down your talent pipeline to fill current and future job vacancies.
Even though only 36% of the workforce is actively looking to switch jobs, a whopping 90% is willing to learn about new opportunities.
Best talent sourcing strategies to know about
Building a talent pipeline requires developing an entire strategy for targeting suitable candidates. This includes creating a careers page on the site and positioning yourself as an exciting place to work through different online channels.
It also includes encouraging employee referrals and attending job fairs and other events to meet the candidates in person. Adding to that, here is our roundup of the best talent sourcing strategies to follow in 2022:
1. Align with your hiring managers
As a first step in a recruitment sourcing strategy, it is essential to be clear with your hiring managers on the skills, backgrounds, and attributes they are looking for in a candidate.
This is also where you go further into your job description and find compelling answers to why a candidate would benefit by joining you.
Beyond apparent benefits such as flexible work options, put your heads together and identify cultural qualities, learning opportunities, and support pathways that help new hires feel uniquely at home with you.
An excellent place to start is by putting yourself in the candidate's shoes and asking the interviewer, "why should I work for you?"
2. Design candidate personas
It is always recommended to have an ideal candidate persona in mind before you start the talent sourcing process. Talk to your hiring managers and other relevant departments and chalk up a detailed profile including the candidate's background, skills, interests, personal priorities, demographics, and work culture preferences. This is also where you sort skills and attributes into "must-haves" and "nice to have."
3. Deep-dive into your Applicant Tracking System (ATS)
Your ATS contains records of all the people you assessed or interviewed with you in the past, some of whom may be great fits for your current needs.
Especially during the pandemic, when many people are picking up new skills and reevaluating what they want out of a career, you may find several strong possibilities right there in your database.
Plus, those candidates already know about your company and are interested in what you do, which means they are likely to appreciate you reaching out again.
4. Expand your talent sourcing channels
Once you have your persona in place, you must identify the best sourcing methods for recruiting and to search for candidates who most closely match the persona. There are obvious platforms, like LinkedIn, or job boards like Indeed and Monster.
But there are also niche platforms where you can hire for specific job categories. For instance, Behance is a good place to find artists and designers, while Github is ideal for connecting with developers. Populate your talent sourcing strategies with the right channels. In addition, you can use the LinkedIn X-ray search to do Boolean queries for suitable candidates.
5. Consciously diversify your choices
Everyone acknowledges the importance of diverse hiring, but an often-overlooked strategy to source more diverse candidates is to search for employee resource groups that candidates may be a part of.
Those committed to championing diversity are likely to highlight their beliefs and efforts in their profile, and searching for those will put you in touch with a new set of candidates you may not otherwise have encountered.
We would also suggest adding inclusive pronouns such as they/them to your Boolean strings so that you can find non-binary and transgender candidates sooner. By prioritizing their pronouns, you demonstrate your respect for their identity, which will help them trust you.
6. Source candidates for roles you do not have open yet
In the course of your search, you may come across profiles that are not necessarily a fit for your current opening but which features skills and attributes you might need later on. Reach out to those people and tell them you are impressed with their experience and would like to stay in touch for future opportunities. They will appreciate being singled out and will be more likely to respond positively if you reach out with an opportunity later.
7. Utilize your employees' networks for sourcing candidates
Your employees already know your company culture and expectations, which means they are likely to know people who would fit in well. Ask your current hires across all levels to recommend candidates for open jobs — maybe even before you throw the job posting openly on a platform like Indeed. Be sure to have a solid employee referral program in place so you can reward your current employees for saving you time and money in recruitment.
8. Do not forget about social media
Employers often underestimate how valuable social media can be in finding potential candidates. The people who follow you on platforms like Facebook and Instagram are already interested in what you do.
By using the right filters, you might find that some of them are great fits for your current roles. Plus, reaching out to them on social media is friendlier and establishes a personal connection from the get-go.
9. Invest in internal hiring
Quite often, the talent you seek may already be within your organization and raring for a change. Prioritize your existing employees by first offering new job openings on an internal recruitment platform.
Employees will appreciate the opportunity to take on new roles more in line with their interests. You will save considerable time and money given that your employees are already at home with your work culture.
10. Include offline recruitment methods
While online will undoubtedly bring you in touch with many more people, offline recruitment options give you a chance for a face-to-face connection.
Take some team members to hiring fairs or industry meets and watch out for talented people seeking a career change. Not only is there less competition at an offline event, but candidates are also likely to reach out again if they have personally formed a connection.
You can also make it a fun challenge for your employees by incentivizing them to search for and talk to as many potential hires as possible.
11. Have an exciting opening message
When you reach out to a profile you like, it always helps to take the time out and craft a message that is more intriguing than a run-of-the-mill 'we'd love to work with you' text.
You could consider highlighting a few of the exciting things your company is doing or mention the perks of the role.
You could also tailor the message to each applicant and talk about how some attributes of theirs, like their creativity or their experience in AI, would be put to good use in the role. The more personalized your opening message, the likelier you will receive a response.
12. Use tools as needed
The right tools can help you automate repetitive processes and leave you more time for personalizing other things. For instance, rather than manually scheduling meetings, a tool like Calendly will show the applicant when you are available and let them book a time slot accordingly.
In addition, an AI-powered resume screening tool will help you identify promising candidates much faster based on the parameters you have selected and remove the human bias that often creeps in at any step in talent sourcing strategies.
Once you have screened candidates, filter the best ones by testing their skills and abilities using a pre-employment assessment tool such as Adaface. Tools, when used right, can help make your hiring processes more efficient.
13. Keep an eye on your passive candidates
Passive candidates are those who are not looking for a new opportunity at present. However, they may be willing to discuss an opportunity if you reach out to them.
You might find that such candidates do not necessarily have their LinkedIn profiles up-to-date (as they have no reason to attract recruiters), but you can reach out to them about what interests you nonetheless.
At the same time, gauge how keen they are in your communications — if they respond half-heartedly, you need not continue beyond a point.
14. Nurture your passive leads
While passive candidates may not immediately merit your extra effort, it is never a bad idea to keep in touch with them from time to time. You could wish them on their birthday or their work anniversary or share updates about the company every six months or so. That way, if they ever do want a career change, they will remember your name and your interest in them.
15. Always value the candidate's time
You are the one reaching out to the candidate, which means that your interactions need to value their time and effort.
Some common mistakes that recruiters make in sourcing strategies include asking for a resume of their work in the first message (you should already know enough about their background from their profile) and asking them to apply through the job posting page (they should not have to if you have already reached out to them as a potential fit).
Instead, the best option is to request a call with them during which you can talk about the company, the role, and why they should take the next step in their professional career with you.
16. Build a strong employer brand
The candidates you reach out to will almost certainly check out your company online, so it is vital to have a strong brand presence that they can resonate with.
Younger candidates, especially, tend to choose employers they have a solid emotional connection with, so make sure your values, mission, and culture shine through in your brand content, both on your website and on your social media pages.
17. Follow up with candidates
Whether or not you actually end up hiring someone, you should reach out to them and request feedback on how their experience was interacting with you. This helps them feel heard and gives you essential pointers on what to do when sourcing people going forward.
You should also remember to ask them what you did right or what motivated them to reach out to you. You might realize the small things you have been doing without much thought are making a big difference, and it is also a confidence boost for your team.
18. Monitor your recruiting metrics
There are several important sourcing and recruiting metrics you should keep an eye on. These include how many communication attempts are needed for a candidate to respond, time taken to nurture a prospective candidate, whether sourced candidates move through the interview process faster than regular applicants, which platforms the best candidates come from, which message/email templates have the highest response rate and so on. Keeping track of these periodically will help you optimize your sourcing strategies.
Over to you
No company gets everything right on the first go, so it is essential to keep tweaking your talent sourcing strategy to see what works best for your needs. Be sure to have clear KPIs that you can track, and don't be afraid to alter those KPIs based on changing needs or market information.
And, of course, always keep everyone on the hiring team in the loop about progress or changes. Sourcing talent can be a challenge, but the rewards of investing in smart sourcing strategies are considerable.
Whether you are a start-up looking for a CTO or a large organization trying to get a steady stream of talent, the strategies we have shared here will help you source smarter and zoom in on candidates who will go the extra mile with you. Good luck!