15 Best Recruitment Videos to Inspire & Engage Candidates
Looking to create a recruitment video that will attract top talent? In this post, we have shortlisted some of the best and most viral recruitment videos on the internet. Use these ideas to create recruitment videos for your organization to showcase your culture and values.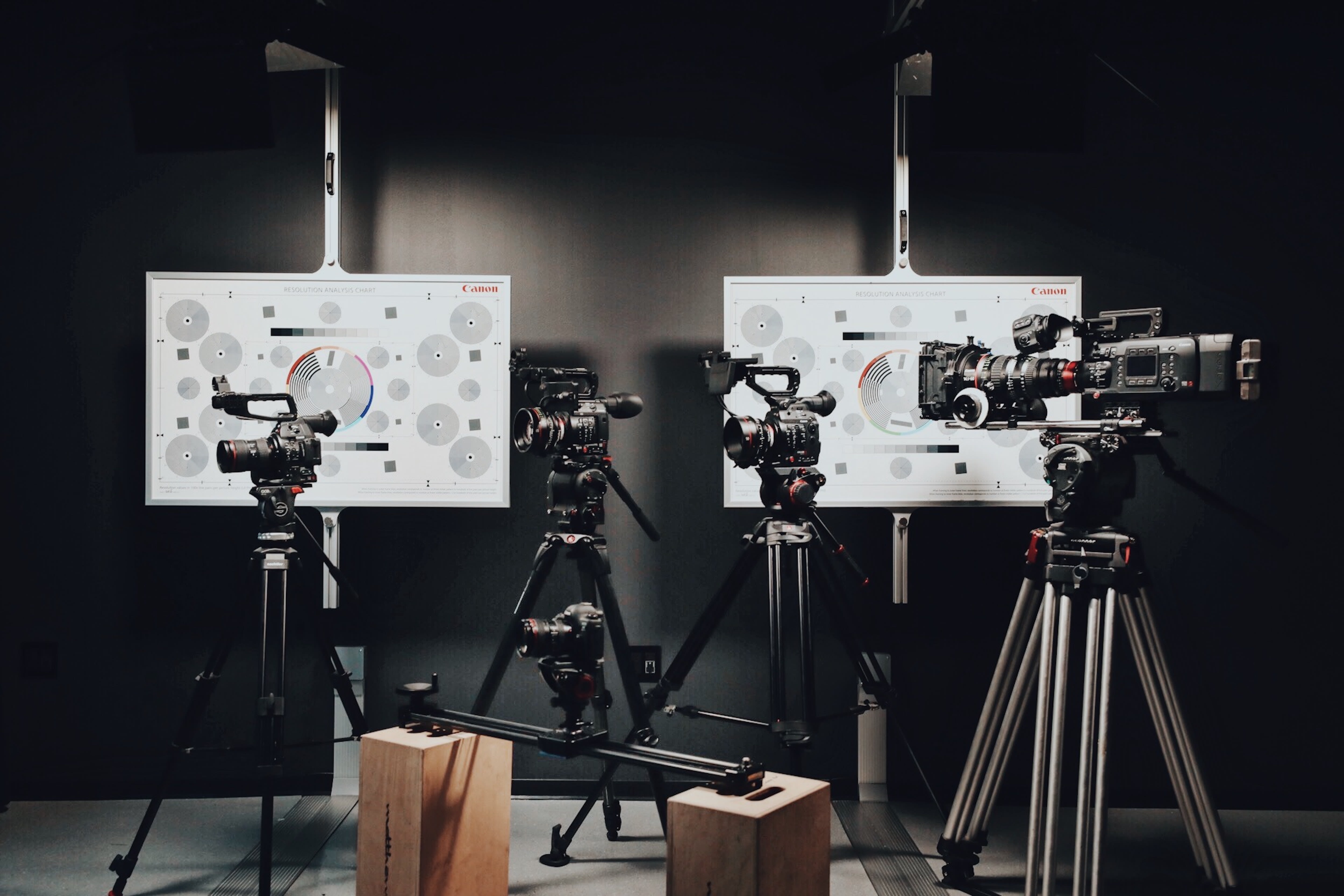 According to a survey, video drives over 80% of total internet traffic today.
Safe to say obtaining information through video is the most popular way of consuming content on the internet. When it comes to recruiting, you might still be putting up job posts on LinkedIn or your website. While this is effective in taking some applications, it only reaches a narrow audience. The possibility of job posts going viral is next to impossible.
This is why you need to consider recruitment videos as your next strategy if you want to attract and hire top talent. Trust us, after reading this post, you'll be ready to start shooting your own recruitment video in no time! So grab your camera, and let's get started!
What is a Recruitment Video?
A recruitment video is a video that is used by businesses and organizations to attract and engage potential candidates for job openings.
Whether it is the latest iPhone, a new signature shoe, or a chocolate, there are video ads that showcase every aspect of these products and why you need to purchase them.
Recruitment videos are similar in the way that it is used to entice viewers; however, in this case, viewers are potential employees instead of potential customers (in some cases, both).
Importance of Recruitment Videos
Recruitment videos are an important tool for businesses and organizations looking to attract and hire top talent. They provide a number of benefits across the board:
Showcase Company Culture and Values
A well-produced recruitment video can give potential candidates a sense of what it's like to work at your organization and what values and beliefs are important to you. This attracts candidates who align with your company's culture and mission.
Easily Shareable Content
You can easily share recruitment videos on social media, job boards, and other online platforms. This makes reaching a larger number of candidates easier, which would otherwise be difficult to accomplish through regular job posts on social media platforms such as LinkedIn.
Standout From Competition
Putting up job posts on LinkedIn is ordinary. In a crowded job market, it does not help you stand out from the rest of the crowd. However, recruitment videos can help your company stand out from other organizations and make a lasting impression on potential candidates.
Save Time and Resources
A recruitment video can provide potential candidates with a lot of information about your company and the job opportunity in a short amount of time. This can save your organization a lot of time and resources.
Top Recruitment Videos
Here are some of the top recruitment videos on the internet. Watching these videos might just spark your creative side and help you develop a new idea for creating one for your company.
Netflix
Culture always attracts the right candidates. One way to create recruitment videos is to showcase your organization's culture and the values that you stand for. These tend to attract candidates who thrive in similar cultures and environments.
Netflix portrays this aspect accurately through a video series on "Netflix Culture", which consists of employees speaking about the values and culture that drive the high success of the organization.
Discord
Another example of a fun, quirky and attractive recruitment video that showcases culture is from Discord. With over 4.5M views, this video takes you on a journey that covers all aspects of working at Discord, be it playing video games, helping each other or even the different and weird keyboards some employees use.
After watching this video, a viewer is definitely attracted by the possibility of working at Discord. Displaying your organizaiton's culture in a funny and eye-catching manner such as this will help improve both the quality and quantity of your applicants.
Amazon
A simple, straightforward idea for a recruitment video could involve your employees talking about their experience working at your organization. When you have employees talking about what they like and why they love the work at the company, it attracts similar-minded individuals who are inclined to working in such environments.
Microsoft
Microsoft nails the idea of having a simple, straightforward recruitment video. You have employees talking about how each task they accomplish has a global impact, influencing millions of consumers. Potential employees who have the affinity to work for organizations that create such an extended effect will instantly be attracted to work for the company.
Dropbox
Another idea is to create a recruitment video that targets a specific group of individuals. For example, Dropbox has created a video that involves just the engineering team leaders at the organization talking about their experience being female engineers at Dropbox.
As you can see, this video specifically aims to attract female engineers to join the team at Dropbox and show them that they can make a huge difference in the business.
Shopify
Shopify uses the same approach where interns at Shopify talk about their experience working for the Shopify Engineering team. When it comes to internships, the popular perspective is that work done by interns does not hold any value to the business.
When you watch this recruitment video, you observe that the interns' work at Shopify does not get discarded. From day one, they work on major tasks and important aspects of the business and are treated as regular employees. Such videos attract potential interns since it showcases the fact that the work being done by the interns is valued, which makes them feel like they are creating an impact on the business.
Heineken
With 1.2M views, Heineken's interview video is one of the most viral recruitment videos. They have taken a completely unique path to interviewing candidates which will definitely make you smile and laugh.
Hilarious videos such as this have the potential to reach millions of viewers and can entice a lot of potential employees to join the organization.
Barclays
One of the best recruitment videos on the internet, the Barclays recruitment video works well both as an advert for customers as well as a top-notch recruitment strategy.
In the video, they showcase the fact that Barclays is slowly picking off all the top talent and adding them to the Barclays team. It is hilarious and appealing at the same time. It not only shows that they want the best staff but also stresses on the fact that they will offer the best service possible through this staff.
Walmart
Showcasing employee stories can be a great way to attract new candidates. It works especially well when employees get the least expected opportunities.
For example, in this video, Eric starts out as an Assistant Manager at just one Walmart store but ends up getting an opportunity to present his ideas to Walmart's CEO and executive leadership. Such stories appeal to potential employees since it shows them that there is no limit to what you can achieve on the job.
Nike
Another example of employee stories for a recruitment video is from Nike. Each employee shares their stories on how they became a part of the organization.
Nike portrays this by having their employees talk about every aspect of the company, from how they got into Nike to what attracted them and the culture of the organization.
Pinterest
Yet another appealing video that showcases multiple aspects of the organization through employee stories is from Pinterest. By showing a story of a Latino software engineer, Madelyn, Pinterest emphasizes how representation in the community is a key part of the culture at Pinterest.
This inherently portrays a culture of diversity at Pinterest, which makes the underrepresented communities more comfortable applying for jobs at the organization.
J P Morgan
A "day in the life"  video can be a great way to show both customers as well potential employees how things function at your organization. JP Morgan shows this aspect of one of their employees and how the work that they do benefit their clients.
Similar to few other techniques, this can act both as an advert as well as a recruitment strategy.
U S Air Force
A video that looks like it is straight out of a Mission Impossible movie, the U.S. Air Force nails every aspect of capturing the thrilling and exciting part of being in the military.
With over 1M views, this video entices everyone to join the Air Force. If excitement, passion, and thrill are all part of who you are, it is safe to say you will be hoping to get an opportunity to work with the U.S. Air Force.
Ford
When it comes to large organizations, a simple, to-the-point video that gives directions for completing the application process might be the best way to make it easy for your candidates to apply for your organization.
Although not a widely popular video, Ford makes it simple for anyone interested in working with the company to apply. The video has employees talking about a step-by-step hiring process of applying for the company and getting their dream job.
Zendesk
The last recruitment video to make the list is from Zendesk. The video has one person narrating about Zendesk, its product, and the organization's culture. When one watches this video, one cannot help but be attracted to the calming and happy culture at Zendesk.
Content such as this, which gives viewers a feeling of already being part of the organization, is a key aspect of producing great video content.
On a Final Note
As you can see, most organizations showcase their company culture and everything about the organization through recruitment videos. It can be a powerful tool for attracting top talent and giving candidates a taste of what it's like to work at your company.
So go ahead and break out the video camera, get creative, and start making those recruitment videos! Who knows, you may just find your next star employee in the process.