Most Important Recruitment Skills To Have In 2023
In this day and age, recruiters must have an exceptional eye for spotting and honing talent. Here are 10 important recruitment skills to have: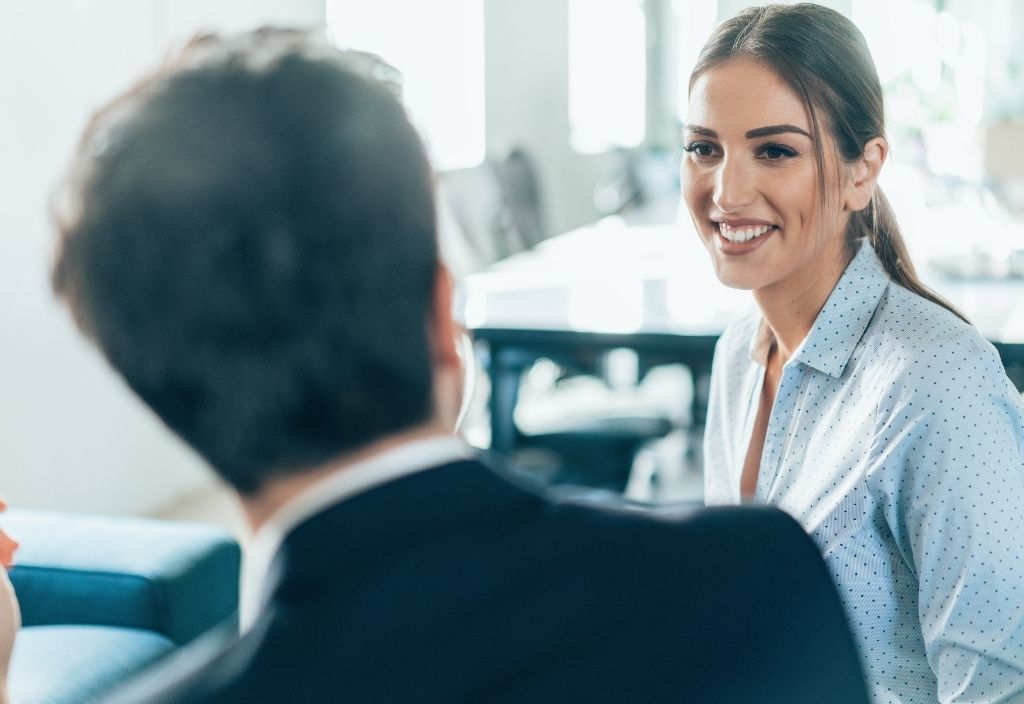 You may have heard people saying that talent is the biggest asset to any company, and it is true. Populating the workforce with the right employee for every job is crucial for the overall business engine to run well, which is why the company recruiter holds such an important position.
Recruiters need to have an exceptional eye for spotting and honing talent, as well as a relentless drive to succeed. In this article, we go into detail about the skill set every recruiter needs to thrive — besides a solid will to work. But first, let us answer a few basic questions:
What does a recruiter do?
Simply put, a recruiter is in charge of hiring people to fill open jobs in an organization. The person puts the recruiting skills to test and handles it all, from drafting job descriptions, placing ads, shortlisting candidates, and assessing them.
If you dig deep into what recruitment is, it is essentially a sales job. Recruiters sell opportunities using the company's employer brand to people and sell applicants' skills and experience to the company. They are matchmakers in talent acquisition.
How much do recruiters earn?
While this can vary greatly depending on where you work and the extent of responsibilities, Glassdoor says that the average salary for a recruiter in the US is $52,657 per year.
How do you become a recruiter?
There is no hard and fast rule for the qualification that all recruiters must have. A person typically needs a Bachelor's degree to be considered for most recruiter positions, but it does not usually matter what subject they specialize in.
LinkedIn once surveyed recruiters and found the top degrees that most recruiters have happen to be from five fields — marketing, business, human resources, psychology, and sociology.
Which recruitment skills do recruiters need in 2023?
The best recruiters all have some outstanding qualities in common that enable them to identify, attract and retain talent for their companies. In fact, a recruiter's skills and competencies will vary greatly.
And as we have mentioned above, qualifications do not matter all that much — to make it as a recruiter. One needs to have a genuine aptitude for it. Some of the recruitment skills that set the top professionals apart from the amateurs include:
1. Basic marketing knowledge
Today's job market is highly competitive, and we do not just mean for the job seeker. For popular industries such as IT or data analytics, the number of vacancies is much higher than the number of talented candidates.
To woo the best talent, recruiters need to know how to sell the job and its perks in the right fashion. They must be familiar with the same advertising and web analytics tools used by marketers. For instance, HotJar can be helpful to see what candidates are doing once they land on the Careers landing page. Which CTAs do they click? How much do they spend on the page?
The insights gained from the tool can help make changes on the page accordingly and garner better views and engagement. Similarly, social media, more specifically LinkedIn and Twitter, can be used to network and make connections and find fresh talent.
Everyone uses social media in their daily lives, but did you know that it can be a powerful tool to get the word out about new vacancies?
Recruiters should leverage the power of social media to identify candidates with niche or exceptional qualities and connect with them personally rather than through the anonymity of a job board or hiring forum.
A simple way to start is by uploading a post from the company's official handle about a new job opening and the requirements the recruiters have and inviting interested people to message or email. You can often tell a lot about an applicant from how they communicate on social media.
2. Solid relationship-building skills
The recruiter is typically the first person with whom a candidate has contact. The best recruiters use this opportunity to establish a relationship with prospective hires.
This helps the candidates feel seen and heard as individuals, not just names on a list and gives them a taste of what it is like to work at the company — which can often be a determining factor in whether or not they choose to work there.
More importantly, recruiters stand between the company and the candidate, and they are selling the job to the candidate. This requires excellent persuasion skills to demonstrate the many benefits of working at the company and the growth path the candidate can enjoy.
Particularly if the candidate is among the top talents in their field, recruiters need to be able to sell the job convincingly enough. At the same time, it is vital not to set up unrealistic expectations, or the candidate will have no reason to stay on.
Recruiters must, therefore, provide a clear and accurate picture so that the candidate can make an informed decision. At the same time, it is for no reason that the old saying goes, 'speech is silver,' but silence is golden.
Listening actively and empathetically to what candidates, coworkers, and managers are telling recruiters will give them invaluable information on job expectations, working conditions, interpersonal relations, and candidate ambitions.
This will help them build better relationships with the candidates and make much more informed choices about the hiring process and whom to pick.
3. Functional IT and data analytics prowess
It is the 21st century. IT skills are no longer a necessity for IT roles only. While recruiters do not need to be tech wizards, having a working knowledge of functional IT skills — particularly of recruitment software tools — will help them do their job better.
This involves being able to use the solution properly for handling applicants and managing the hiring process. In addition, recruiters should be able to identify patterns on the platform and accordingly take action based on those patterns.
For instance, the data might show them that a particular market has the highest number of talented applicants, but having IT skills allows them to see other aspects of that market on the platform — such as the cost of reaching out to them or the diversity of the applicant pool.
Periodically, every company will want to know how the recruitment process is going and what hiring trends have been like for the past quarter or year.
Recruiters need to be able to tabulate and demonstrate these trends and insights on what the new hires have been doing, what the job market is looking like, and any potential hiring needs that they see coming up.
This also includes reporting on their own performance and finding ways to improve it, such as by decreasing the time-to-hire or altering interview formats for better results.
4. Quick decision-making
Knowing where to begin the search for top talent, whether through strategic sourcing or by using an Applicant Tracking System is a must-have skill.
They need to know which recruitment markets are best for which role and how to filter out the unsuitable applicants with the right job descriptions and assessments. Given that 45% of applicants are unqualified for the role they are applying for, this is especially important.
Therefore, recruiters of today should be in touch with the market trends and be able to apply their knowledge to make faster strategic decisions about whom to hire and from where to hire, saving both time and money.
5. Strong attention to detail
The cost of a wrong hire can be enormous, regardless of which role it is for. Therefore, recruiters need to have the ability to sift through the masses of candidate information, select the most appropriate applicants and make a careful decision after interacting with them.
A study reported that the primary effects of poor attention to detail are decreased productivity, employee morale, and customer service quality. So if the recruitment team does not pay attention to detail, that can lead to lower quality of hire.
You see, the hiring process is becoming more tech-driven and to good effect. Recruiters deal with a lot of information related to people in the department hiring and the candidates themselves. This is what makes 'attention to detail' one of the key skills needed to be a recruiter.
Sure, analytics platforms can screen and assess large numbers of applicants much faster than human teams can while eliminating the possibility of human error. But without a keen eye for detail, even one missed detail can lead to a bad hire, wasted time, and reputational damage.
6. Ability to create a positive candidate experience
Did you know that 69% of applicants would not accept a job with an employer with whom they had poor experience? Recruiters are in charge of creating a positive first impression for the potential hire on behalf of the company.
Therefore, it is vital to ensure that the entire recruitment process flows smoothly, is as transparent as possible, and involves appropriately challenging selection rounds.
Using an ATS platform helps keep things moving fast and ensures that timely communications go out to the candidates. This enables prompt resolution of any queries and quick updates in case of acceptance or rejection.
Finally, when the candidate is onboarded, it can be nice to meet the recruiter they have been in touch with for so long. Given that a pleasant onboarding experience improves productivity by 70% and retention by 82%, every effort counts.
7. Exceptional communication skills
Candidates crave communication when applying for jobs. A CareerBuilder survey found that 84% of candidates expect a personal email response acknowledging the company has received their application. Plus, 36% of them expect to be updated throughout the hiring process.
Unfortunately, only 26% of companies inform the candidates about the status proactively. Therefore, recruiters must ensure the applicants they handle are continually updated about where they stand in the recruitment process.
Ghosting them is detrimental to the company's reputation. However, prompt communication is just one part of it. The communications themselves need to be respectful, coherent, informative, and personalized.
No candidate likes to receive emails that start with 'Dear Applicant.' That is why it is necessary for the recruiters to take the time out to personalize their responses to each recipient, even if they use templates.
And for audio/video interview calls, they must invest in a good microphone and camera. It creates a positive impression by showing the recruiter is serious about getting to know the candidate.
8. Excellent time management skills
Recruiting involves a lot of back-and-forths and juggling large amounts of data simultaneously, which can be highly stressful unless the recruiter has excellent time management skills.
They need to be able to organize their day and their task list so that things happen accurately and on time without being overwhelming.
It can help to use project management and time tracking tools such as Asana that make this easier by providing visibility on what the recruiter has been doing and what else they need to do.
9. Reliability
It is an uncertain world out there, especially after the pandemic. Businesses need to be able to count on the recruiter to get the job done no matter what, while candidates rely on the recruiter to guide them through the stressful evaluation process.
The best thing recruiters can do for both sides is to set realistic goals, keep communicating, and deliver on the promises you make. Both the company and the candidates need to feel like the recruiter is on their side.
As mentioned previously, they must always provide interview feedback to candidates and regular updates to hiring managers. Reliability is one of the most important skills recruiters need to thrive.
10. Patience
This may seem obvious, but the process of how to be a good recruiter requires them to exercise patience during the recruitment process. There are multiple candidates to follow up with and schedule interviews with, which can naturally get stressful at times.
However, the best recruiters know how to keep any impatience in check when speaking with candidates. Plus, bear in mind that the pandemic has been stressful for everyone, so a bit of patience goes a long way.
Over to you
The business world is in a constant state of flux, and new technologies and hiring preferences can emerge at any time. Recruiters need to be able to adapt to these changes quickly and take them in your stride, which is why these recruitment skills are a must-have!
It can be demotivating to keep having to learn and relearn, but cultivating a 'bounce back' attitude helps. Recruitment is an extremely gratifying field to be a part of.
Recruiters are in a position to help their company thrive and help people find their dream job. With the right skill set and the willingness to be better at the job, recruiters can indeed be a fantastic asset to the HR team.
Are you looking to filter the best candidates from the pool of resumes you have received? Take help of Adaface, a pre-employment assessment tool.

Using standardized tests, you can assess the candidates on various fronts such as analytical abilities, verbal reasoning, and numerical skills, and shortlist potential employees swiftly and cost-effectively. To learn more about Adaface, visit our website today!