The Purpose And Importance of Recruitment
Here's a blog post for those who businesses who often question the purpose and importance of recruitment. The answers will surprise you!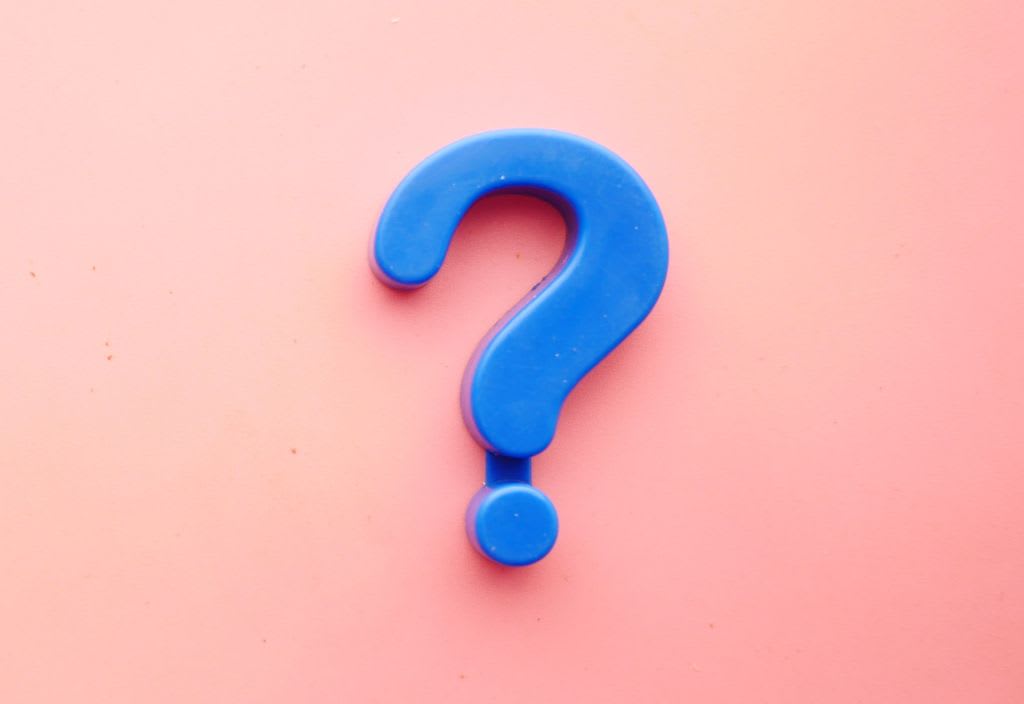 The true hallmark of a great organization is its people. Impeccable ROI, fantastic customer success stories, and all that is underpinning these are an organization's employees. In HR speak, your people are truly your greatest asset.
This profound thought is backed by many industry leaders. Here is a perfect one from Apple's bigwig. Steve Jobs once said, "Great things in business are never done by one person. They are done by a team of people."
And how right he was! It is simple: the people you ultimately choose to recruit form the core of your organization's success. However, not everyone is as lucky as you! Cash-strapped businesses, in particular, often hesitate to start hiring, even when they need a helping hand.
"What is the purpose of hiring?" they ask. Really - what is the whole point of recruitment, especially when one bad hire can cost you an average of $4,129, up to 30% of the employee's first-year earnings according to the USDOL?
Naturally, it is not easy to forget that taking on a new employee can be a massive investment, which can burn a hole in your pocket. Oh, and once you also start factoring in the cost of infrastructural overheads and targeting training expenses, the dollars add up rather quickly. That is why it is important to hire right.
And that brings us to the topic of how much of a game-changing role recruitment plays for an organization's well-being. Driving revenue, growth, and innovation in your organization, your hiring activity is expensive, so make sure it pays off in rich dividends.
Throwing caution to the wind and recruiting mindlessly will eat into your organization's revenue, especially in a post-Covid digital landscape. With the new normal making its presence felt, recruiting has only gotten more complex and nuanced. Let us explore how to make it a painless and hassle-free activity. But first, let us get the basics out of the way.
What is recruitment?
Recruiting is the positive process of identifying, analyzing, and estimating the potential of prospective hires to match fitment for an organization's work and culture.
It is a dynamic activity that does not follow a linear approach. When the applicant pool is vast, the recruitment gets a flavor of diversity because it opens up a versatile talent pool.
Resume screening, employment skill assessments, interviews, final selections, and onboarding are critical aspects of the recruitment process.
As job seekers constantly look out for organizations that might consider them suitable for hiring, recruitment is the bridge that brings together people who are employed and those who are looking for a job. A scientific approach is needed to make the recruitment process optimal for both the employer and the employee.
What is the purpose of recruitment?
Benefits such as better pay, great employee morale, and lower attrition rates are likely when recruitment is fair, follows a systematic, unbiased approach, and is positive on all terms.
It is evident - the purpose of the recruitment process is multi-dimensional. Be it acquiring new talent or enabling business continuity, you cannot undermine the importance of an effective recruitment process. Here is the role of recruitment in your organization:
1. Drives higher success rates
The recruitment process helps drive success rates with an organization's hiring schedules. Wondering how? Recruitment helps analyze scores of job applications to cut down on time wastage on profiles that do not fit the job role you are looking to fill.
It helps streamline the application process by minimizing unnecessary steps. Only employee applications that match the job criteria of a specific role are approached, thus pushing them to the next qualifying stage.
Basically, hiring involves assessing the qualifications of potential employees and matching them with appropriate jobs. By ensuring the right people are hired, an organization can reduce turnover and boost overall productivity.
2. Builds a comprehensive talent pool
The ultimate goal that recruitment seeks to serve is to create a broad applicant pool with appropriate skill sets that match your organization's dynamic needs.
Choosing from an available selection makes the work of HR personnel way simpler and provides accessibility to a wider base of employable candidates.
It indeed is a win-win for both the employer and the employee, given how it encourages everyone to apply for open opportunities and offers them a fair chance at being chosen.
3. Enables seamless business as usual
The process of recruitment ensures there are no roadblocks to business as usual. You may be going through the motions of every day, but recruitment pitches in with the appropriate human resources that steer the business through their various job roles in their own capacities.
Adding a layer of diversity and inclusion helps keep the recruitment process alive, given how versatile minds come together from distinct backgrounds adding value as well as meeting the organization's needs.
4. Helps takes stock of the present and future requirements
The recruitment process helps an organization to get perspective on where they stand concerning their present and future staffing requirements. It keeps an organization driven toward meeting business objectives by providing a ballpark estimate of the right number of recruits required.
What is the importance of recruitment?
While purpose is the objective or goal you tend to achieve in the long run, the term "importance" means the significance or value of something. In HR speak, it talks about the value hiring brings to the table - when done properly. Here are the top benefits of recruiting:
1. Cuts down on operational costs
Recruitment helps minimize operational costs by cutting down on time spent on finding suitable hires with appropriate fitment. By bringing a meticulous approach to the whole process end-to-end, recruitment streamlines complex workflows and makes hiring a well-organized and methodical activity.
A good example is how doing neat job descriptions with all the relevant details right upfront cuts down on the unnecessary back and forth and saves huge dollars on recruitment spending. It clearly describes which primary and secondary tasks are to be performed by the potential employee, along with the core competencies required from the individual.
2. Paves the way for merit-based hires
The significance of recruitment lies in ensuring it is being undertaken fairly and credibly. Hiring ensures that unconscious bias can be avoided at any stage and at all times.
A candidate should never be discriminated against based on gender, age, religion, race, or nationality. Since the mind is known to make decisions intuitively, even before you are aware of it, it is essential to have processes in place to ensure your mind does not cloud your judgment while hiring.
Pre-employment assessments help evaluate candidates fairly and thus reduce the negative impact of unconscious bias. You can critique the candidates on job-relevant parameters using Adaface and conduct job-specific, psychometric, and aptitude tests to recruit those with the best skill set.
3. Improves company trust and professionalism
A strong recruitment process helps add an additional feather to an organization's reputation. A case in point is that of the travel site, Booking.com. With a tastefully curated candidate experience, Booking.com allows prospective hires to explore career options and watch videos that introduce their prospective teammates and check out a day in their work lives.
This not just ups their social media game but also helps prospects take a keen interest in the rest of the work that the organization does. It helps ascertain the validity of job openings and inherently builds trust, thereby attracting high-quality talent.
4. Allows hiring individuals with the same principles
When you have a robust selection process, you can adequately identify candidates with the same principles and workplace culture. For example, a series of interview rounds and aptitude tests will help you determine which candidates value a competitive atmosphere and which do not. This approach can help positively impact job satisfaction and employee retention.
What is the final deal?
The purpose and importance of recruitment are clear - it is a simple concept at its core. It is about discovering suitable professionals to fill roles specific to your business' growth and innovation.
Recruitment helps prospective employers and employees share a great rapport when done correctly. To dissect the science behind recruitment as an activity, it is essentially a set of repeatable procedures that yield consistent and sustainable outcomes.
But when you add a creative touch to it, it involves going out of the way beyond set logic and procedures to identify unconventional talent and make the best use of their skills.
But hey - recruitment does not stop with just finding the ideal fit. There is more to it than meets the eye. Seamless onboarding, regular follow-ups, and consistent feedback loops help keep the whole process of recruitment dynamic, self-sufficient, and sustainable in the long run!
We will leave you with a thought to ponder. Recruitment, although on paper, looks straightforward, in reality, involves a lot of steps that cannot be carried out without adequate systems in place!
Using an Application Tracking System or ATS can be the first step toward making the process of recruitment simple, seamless, and automated. The results are sure going to speak for themselves. All the best!
Frequently Asked Questions (FAQs)
1. Why is recruitment important?
Recruitment is important because it enables organizations to pick quality talent after thoroughly vetting and assessing them. A proper hiring process reduces time per hire, enhances the flow of quality candidates, and enhances the employer's reputation as a credible recruiter.
2. What is the best way to deal with recruitment challenges?
The best ways to deal with recruitment challenges involve building and maintaining your talent pool for different job roles, training your hiring teams periodically, diversifying recruiting strategies so you can access talent on various sourcing channels, and investing in a solid ATS.