Mass Hiring: Challenges And Strategies To Attract Top Talent
Mass hiring refers to screening, shortlisting, and recruiting candidates on a large scale in a short span based on business requirements.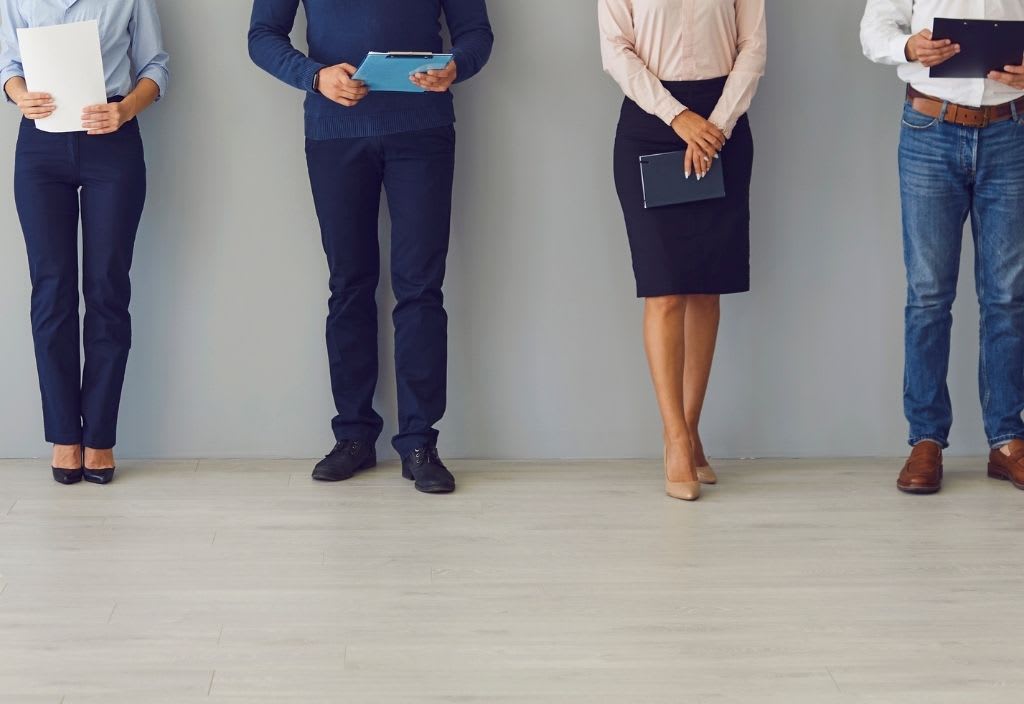 Imagine an optimistic scenario: your company is growing at a rapid pace. You are onboarding new clients and working on new projects, and massive mass hiring plans are on the cards. Your HR team is already spending hours analyzing the workforce requirements.
You want diverse talents to meet your objectives, and pronto. Your recruiters have little time on their hands to hire people at scale, so the only option they are left with is mass hiring.
What is mass hiring?
Mass hiring refers to screening, shortlisting, and recruiting candidates on a large scale in a short span based on business requirements. Hiring in bulk involves meticulous planning, extreme levels of patience, and systematic execution to achieve the desired result.
Pros of mass hiring
If you are sure that recruiting talent in large quantities is the need of the hour, you will not regret it. Here are the top pros:
Mass hiring can save you a lot of time and money traditionally spent on advertising single vacancies every time they pop up and related administration tasks.

You have access to a large talent pool from which you can pick the most suitable applicants who have the zeal to be a part of your system.

It empowers you to leverage market technology that helps automate pre-screening, taking pre-employment tests of applicants and interview scheduling at scale.

Mass hiring brands your business in a positive light. It shows you are flourishing, and there are lots of new opportunities to learn for new hires.
Challenges of mass hiring
Just because you are recruiting in large quantities, it does not mean you will sacrifice quality. But that is precisely what might happen. Mentioned below are three mistakes you could make:
In mass hiring, tasks such as job listing, application screening, and interview coordination can significantly strain resources.

Ambiguous job descriptions and the over-promotion of the vacancies can attract the wrong candidates and thus, waste your time.

Manual applicant tracking and screening processes will only slow you down. You must have the budget and expertise to use the right tech stack.
Top mass hiring strategies to follow
In general, all businesses must know the key to scaling up their workforce. Although a tough gig to coordinate, mass hiring results from a company growing quickly. And who does not want to prepare for taking on a lot of extra staff over the years? Here are the eight steps to follow:
1. Draft a plan for before, during, and after mass hiring
Hiring tens (or even hundreds) of professionals at once requires a solid hiring plan. It will save you a lot of time and prevent you from skipping the necessary steps. Here is how you can go about it:
Before
Identify the best time and channels to start marketing the job vacancies.
Do you plan to conduct both virtual and in-person interviews? If yes, assign responsibility for coordinating logistics.
Are there any other local businesses that can help spread the word? Speak to the top management to understand if you can partner with anyone.
Create a referral program to include current employees in hiring efforts.
Make a list of people who will be a part of the screening and interviewing process.
How do you plan to make the final decision? This is critical to reducing your time-to-hire.
During
Identify how you plan to communicate with the candidates during the hiring process. What platforms do you prefer?
Authorize team members to move applicants to the next phase of the process.
Make a note of the information about compensation and job requirements you plan to share with the applicants.
How many interviews can you conduct every day? Allot time accordingly.
Who will be doing background and reference checks?
Select the most suitable pre-employment assessment tool for candidates.
After
Identify the additional IT resources you need for the influx of new hires.
Set up an employee onboarding and training process. Give responsibilities to your team members to handle it.
2. Assemble a team
Now that you are well aware of everything the mass hiring process will entail, it is time to put together a great team to help you achieve your objectives. Identify the right team members based on the plan drafted in the step above.
If you do not have a huge recruitment team, take help from recruitment agencies in sourcing and screening candidates. Besides, please speak to the hiring managers and their teams to help define the key skills necessary for the job and how to conduct preliminary interviews with applicants.
Prepare a detailed description of the roles and responsibilities that each vacancy demands. The insights will help you source the right candidates.
3. Expand your sourcing channels
Sourcing refers to the process of actively searching for qualified candidates. Create a list of multiple channels on which you can attract and engage an ideal number of candidates who are truly interested in the job vacancies. Here are some of them:
Extensively promote job vacancies on social media platforms, such as LinkedIn, Facebook, and Twitter. You can go for both organic and paid gimmicks.

Attend recruitment fairs or industry meets and watch out for talented people seeking a career switch.

Take help from the current employees with an attractive employee referral program.

Post your job vacancies on generic job boards such as Monster, Indeed, and Glassdoor. Also, utilize the niche boards. For instance, opt for Dice if you work in the tech industry. If you work in IT, GitHub is perfect.

Create a separate careers page to promote the vacancies. You can even run Google Ads on the page and attract those actively searching to switch.

Consider partnering with local nonprofits, job training programs, government bodies, and other local agencies to access a wealth of potential talent.

Accept walk-in applications. Please do not allow any applicant to walk out of the office without chatting with them and noting their details.
4. Seek referrals from your employees
An employee referral program is a popular way of sourcing and hiring candidates from within the existing employees' networks costly-effectively and in a shorter span. Research shows that 74% of employers use employee referrals for infusing new blood into the company.
Your current employees have the skills and qualifications to meet their jobs' requirements. They are also familiar with your company's environment, mission, and vision. They are more likely to refer to those who would be a suitable fit for your business.
New hires referred by your employees will adapt quickly and help you accomplish their level best. Moreover, the quality of talent you hire improves through this program. So even if you are hiring at scale, you have the support of your employees to fill the vacancies.
5. Leverage technology to bring your candidates together
When hiring at scale, you must automate some parts of the process to focus only on the best candidates while ensuring no one slips through the gaps. Having an Applicant Tracking System or ATS will consolidate your applicants in one place.
You can rapidly obtain data and report on primary recruiting parameters, such as applicants' skill sets, experience, availability, location, and so on.
Avoid duplication of hiring efforts amongst your team members, and weed out any unsuitable candidates early on. Technology will increase the efficiency and speed of your resume screening process.
Once you have screened the suitable applicants, further filter them out through automated skills assessments. They are reliable indicators of future performance because they allow you to see how candidates do before they bag the job.
Adaface, for instance, is an excellent pre-employment assessment tool that helps you rank candidates based on how they perform specific tasks, allowing you to identify those who are fit to proceed for the interview round.
6. Structure your interview process
The top candidates identified post resume screening and assessments will move forward for interviews in the recruitment funnel. Conventionally, this step includes in-person or virtual interviews with the HR team and the hiring manager.
In mass hiring, the number of applicants who will make it here will be high, so you must have a structured interview process. That will reduce your chances of hiring the wrong candidates, bring more objectivity to your recruitment drive, and save time and money.
Please ensure your team members cover the same questions so that every applicant is treated fairly. This way, you can identify those who have given the same or similar suitable answers and are a right fit for your company. Here are three types of interviews you could undertake in a bulk-hiring process:
Rapid-fire interviews: You do not necessarily have to take hour-long interviews to get to know your candidate. Identify a few good rapid-fire questions you can ask to get quick answers from all applicants. This is an ideal option for preliminary interviews.

Group interviews: Having such interviews allows you to see how candidates communicate with others and who dominates the conversation. Group interviews can get chaotic, so please ensure everyone gets a chance to speak.

Virtual or telephonic interviews: Given the current circumstances, it might not be possible for you to meet all candidates, especially when hiring in bulk. Arranging a video online or on the phone can make a difference. Make sure you record all interviews to grade the responses and filter candidates accordingly.
7. Communicate proactively with candidates
Proactive candidate communication eases the stress of the recruitment process, showcasing the company's clarity and openness.
Even though it is tough to give an update to large volumes of candidates you are screening, evaluating, and interviewing, it is essential to inform them how things are going, what the next step will be, and how they can better prepare for it.
You do not always have to give them a call. A simple email would also do the deed. Of course, do share a phone number where candidates can give you a call if needed.
Write personalized, warm, and to-the-emails.
Be empathetic when drafting a rejection email.
Inform candidates immediately if there are any delays.
Promptly contact them as soon as the hiring decision is taken.
When you ghost the candidates you rejected, you stop them from re-applying at your company. Do not burn the bridge by breaking off communication. It creates a negative impression about your company amongst the candidates, which can hurt your mass hiring process.
8. Set plans in motion for onboarding
If you are hiring people at scale, chances are most of them will be joining together on or around the same date. You must ensure they learn about the company, complete the necessary admin work and even begin some of their job tasks on the first day!
Streamline the mass onboarding process by having different departments (such as IT, HR, and finance) coordinate beforehand to remove redundancies and optimize the flow of steps to save time and effort.
Review your onboarding material to see if it is up to date. Does it address the specific concerns of the roles you have hired for? At the end of the onboarding process, your new hires should know what is expected of them and how they will be evaluated.
Review your mass hiring processes
Regardless of the number of times you have carried out bulk recruiting strategies, there would be something or the other that would need fixing. You may want to reduce the number of interview rounds or switch to a more candidate-friendly pre-employment assessment tool.
Periodically reviewing the process will help you plug the leaks promptly before they go completely out of hand. Mass hiring is not easy, especially if you have never done it before or do not have the right tools and resources.
Follow the steps above and hire at scale correctly. Fill vacancies fast without compromising the quality of hire.
Frequently Asked Questions
1. What is mass hiring?
Mass hiring refers to screening, shortlisting, and recruiting candidates on a large scale in a short span based on business requirements. Hiring in bulk involves meticulous planning, extreme levels of patience, and systematic execution to achieve the desired result.
2. When do businesses hire in bulk?
Mass hiring usually comes in handy when the company plans to open a new branch or office, expand into a new market, or onboard a huge client that demands an increase in the headcount and unique expertise. Mass hiring is also preferred to accommodate seasonal sales spikes.
3. How do recruiters undertake mass hiring?
Recruiters first put a mass hiring plan in place and expand their channels for candidate sourcing. They use technology to screen, assess and shortlist candidates. They communicate closely with the hiring managers and proactively follow up with or update the candidates. Recruiters also take training and onboarding exceptionally seriously.
4. What are the challenges of mass hiring?
In mass hiring, tasks such as job listing, application screening, and interview coordination can significantly strain resources. Ambiguous job descriptions and promoting vacancies on irrelevant channels can attract the wrong candidates and thus, waste your time. Manual applicant tracking and screening processes also slow you down.