50+ Surprising Job Interview Statistics for Recruiters in 2023
Here is a compiled list of interview trends in 2022 that will take you on by surprise and make you change your hiring process. Check out these statistics to see what was trending this year.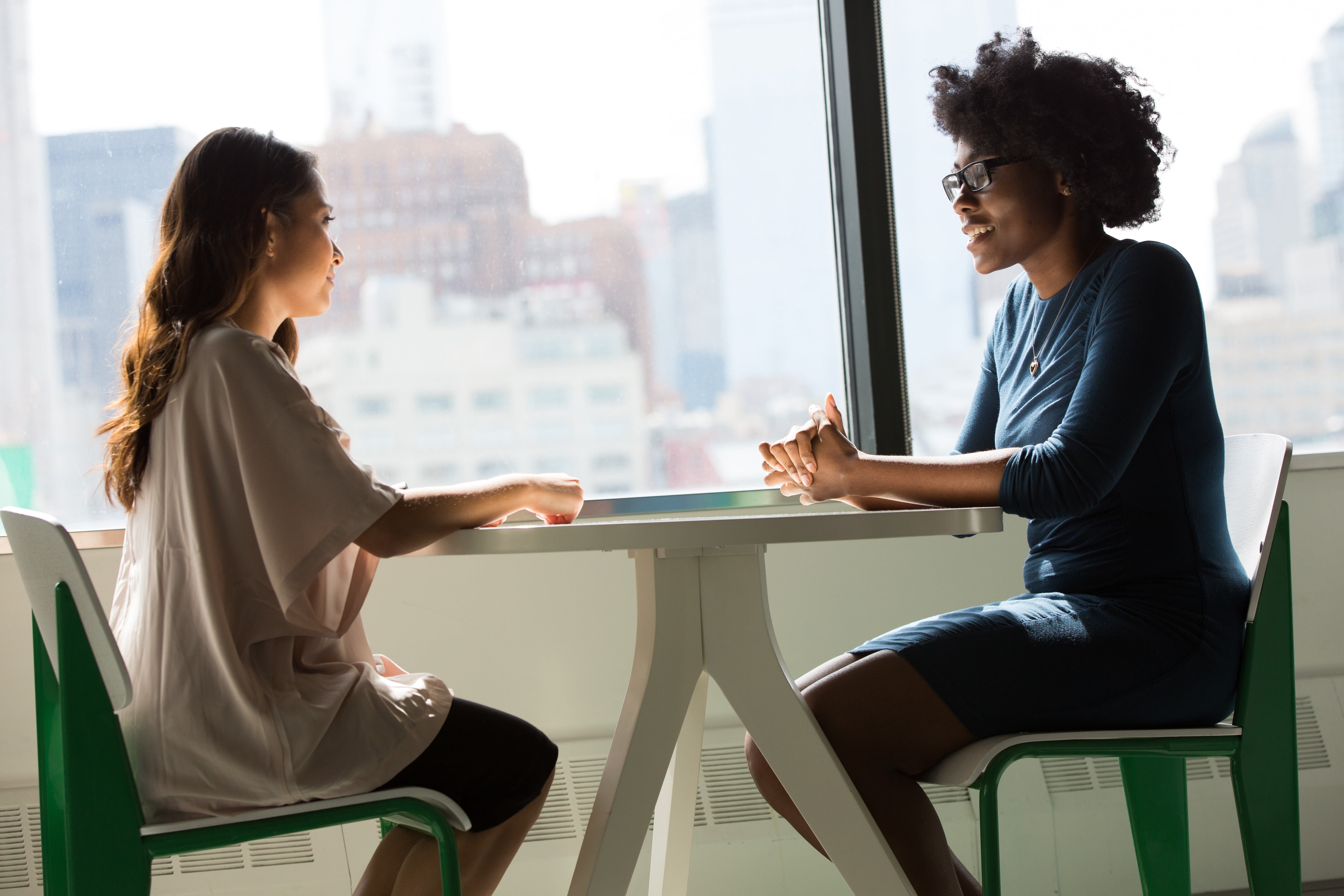 The process of conducting job interviews is stressful not just for job seekers. It can be nerve-racking for recruiters as well.
To help recruiters like yourself conduct better interviews, we have compiled some fascinating job interview statistics across video, virtual and in-person job interviews.
Job Interview Statistics
92% of companies use social media platforms to look up candidates before an interview. (The Muse)
74% of HR professionals use structured interviews for interviewing candidates. This is followed by behavioral interviews (73%), phone screening (57%), and panel interviews (48%). (LinkedIn)
It takes between one and three job interviews to get an offer. (Indeed)

High-quality candidates only have to wait ten days to find a new job. (Workonic)
Prepandemic 79% of employers conducted first-stage interviews via telephone or in-person. (ModernHire)
Interview Statistics Based on Recruiter Experience
51% of recruiters state that the best candidate is found after three interviews. (MRI Network)
60% of recruiters say they regularly lose candidates before scheduling an interview. (Gohire)
Referrals increase the chance of a successful job match from 2.6 to 6.6 percent. (Glassdoor)
As many as 85% of all applicants lie on their resumes. (Inc)
Interview Statistics Based on Applicant Count
On average, job postings will receive 250 resumes. Of those, 4-6 candidates will get an interview. (Glassdoor)
Only 2% of candidates who apply for a job opening are selected for a job interview. (Workopolis)
On average, 118 people apply for a single job. (Forbes)
Interview Statistics Based on Duration
The average length of the job interview process in the United States is 23.8 days. (Glassdoor)
Phone interviews usually last approximately 15 minutes. (Indeed)
61% of senior executives claim the best time to have interviews is between 9 am and 11 am. (Seed Scientific)
The average time from an interview to a job offer is between 20 and 40 days. (Zippia)
In-person job interviews last between 45 and 90 minutes on average. (Indeed)
The average interview duration is a little over an hour. (Simplilearn)
On average, recruiters spend two-thirds of their overall hiring time on the interview process. (Hyreo)
Interview Statistics Based on Gender
On average, women are 30% less likely to be selected for a job interview than men with similar qualifications and professional backgrounds. (Phys)
Female job applicants with children are 36% less likely to be called in for a job interview than male applicants. (PwC)
Interview Statistics Based on Candidate Experience
For 50% of candidates, changes in the interview schedule are one of the biggest causes of frustration during the interview process. (Adaface)
73% of job seekers say the process of looking for a job is one of the most stressful events in life. (CareerBuilder)
94% of job seekers want to receive interview feedback, but only 41% have received interview feedback before. (LinkedIn)
Nearly 50% of candidates failed the interview because they lacked knowledge about the company or the job they wanted. (Twinemployment)
31% of candidates felt their bad interview experience was due to a lack of information provided by the company prior to the interview. (LinkedIn)
7% of applicants have missed an interview due to commuting issues, such as train cancelations or traffic. (Onrec)
Video Interview Statistics
60% of recruiters use video technology to interview candidates, regardless of whether the job is remote. (Zippia)
Nearly 50% of job seekers prefer video interviews over face-to-face interviews. (Recruit CRM)
Phone interviews usually add up to eight days to the recruiting process as opposed to video interviews. (Zippia)
Overall there has been a 67% increase in the use of video interviews during the last year. (Onrec)
7 in 10 candidates claim to have missed out on a job opportunity due to technical problems on a video interview. (StandOut CV)

74% of recruiters have found that video interviews have made their job easier to interview and shortlist candidates. (SHRM)
A survey of 506 companies revealed that 47%  use video interviewing  to shorten the hiring timeframe, and 22% would consider it for interviewing candidates that aren't local. (Webinar Care)
45% of recruiters say that video interviews helped them to speed up their process. (StandOut CV)
For that client or candidate on the receiving end of an email, attaching a video can lead to a 200% - 300% increase in a click. (Big Cloud)
Companies that use video interviews are deemed innovative by 98% of candidates. (ModernHire)
In 2022 video interviews have decreased by 10% from 2021. However, this still represents a net increase of 57% from pre-Covid. (StandOut CV)
In a study, 21 percent of employers chose video as the most effective way to conduct interviews this year, compared with 11 percent in 2020. (SHRM)
70% of the 2017 CandE winners use video interviewing. (Hire Vue)
15% of candidates have had a video interview interrupted by someone they live with. (StandOut CV)
Virtual Interview Statistics
81% of recruiters feel virtual recruitment will continue post-Covid. (LinkedIn)

Virtual interview text invitations speed up the process, with 84% of candidates scheduling their job interviews within 24 hours. (ModernHire)
23% of recruiters plan to move solely to virtual recruitment, even post-Covid.(SHRM)
82% of employers use virtual interviews, and 93% plan to continue to use them. (Forbes)
61% of surveyed recruiters said the hiring process would be a combination of virtual and in-person going forward. (JobVite)
Only 46% of HR professionals in the U.S. are prepared to adapt to a virtual recruiting and hiring process. (Myshortlister)
Virtual recruitment has become the most used method in the hiring process. (Yello)
Since 2011, virtual online interviews have risen by nearly 50%. (Undercover Recruiter)

86% of organizations are incorporating new virtual technology to interview candidates due to the COVID-19 pandemic. (Gartner)
On a Final Note
Interviews are the most nerve-racking part of the hiring process. Once you figure out the industry's trends, whether its in video interviews, duration of interviews, or giving feedback after an interview; these factors help you understand what process works best for each organization.
You can then make changes to your process in order to produce the most optimal results through your hiring procedure.
References