The Pros and Cons of Internal and External Recruitment
An organization can recruit in two different ways: promoting employees from the current workforce or recruiting externally. Read on to know which is the best style of recruiting for your company.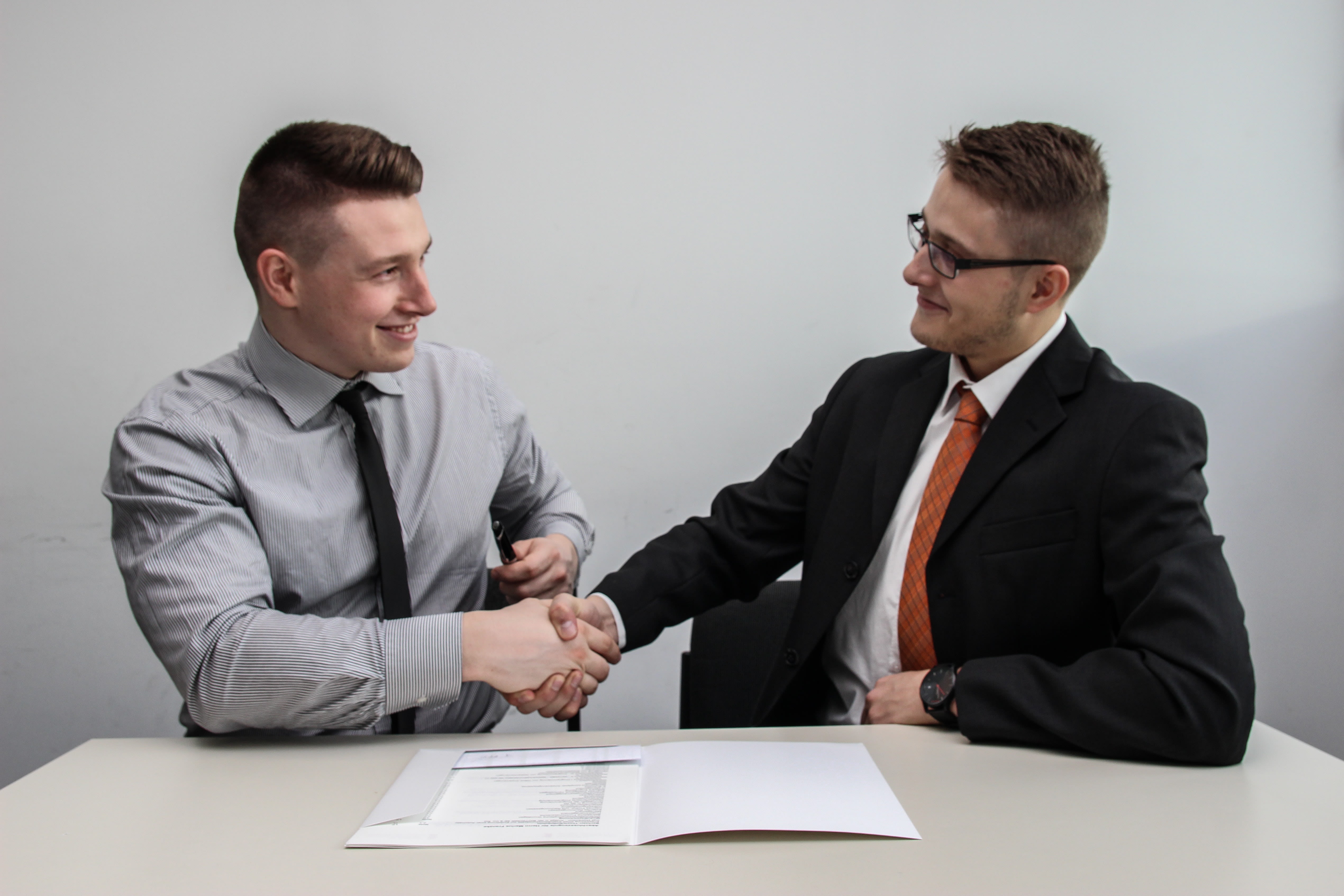 To keep your organization running smoothly, it is important to have an on-point hiring strategy. Numerous factors must be taken into account when making hiring decisions for an open position. But it is not all about recruiting new talent.
Hiring managers need to decide on either hiring externally or promoting an internal employee for the position. The option to hire an external candidate is made 18% more often than promoting an internal employee in the same open position.
On average, the starting salary of an external hire is 18-20% more than that of the internal candidates.
The Pros and Cons of Internal and External Recruitment
Despite this, there are pros and cons to both internal and external recruitment.
What's included:
Internal Recruitment
The internal recruitment process, also known as in-house recruiting, refers to filling up open positions within the company by promoting its current workforce. Instead of releasing the positions into the job market for external candidates, the hiring team chooses to advertise the vacancy internally for the current employees to apply for it.
Methods of Internal Recruitment
Promotions
Temporary to a permanent position.
Transfers
Part-time to a full-time position.
Best Situations for Internal Recruitment
When you have a small budget for hiring, onboarding, and training new talent.
When the position to be filled requires significant company and industry knowledge.
The skills required for the job are already available within your existing workforce.
When you are in a time crunch to fill an important position.
Process of Internal Recruitment
Write a good detailed unbiased job description focusing on the role and responsibilities, the skills required, and the experience required.
Announce the job opportunity in an email newsletter.
Put up the job ad on your organization's careers website.
Post the job opening under Internal Job Openings in your Employee Portal.
Make sure that the ad clearly states the point-of-contact (POC) should the employees contact if they want to apply for the role.
Pros of Internal Recruitment
Recruiting internally from the organization is often overlooked but is a highly beneficial recruitment practice. Below listed are some of the advantages of hiring internally.
Better culture-fit for the organization: One of the advantages is that employees are already familiar with the culture and work environment. This makes them better equipped for a faster and smoother transition to their new positions.
Save money and time: The biggest advantage of promoting internally the lower costs. By recruiting internally, organizations can save the money and time that is spent on sourcing, interviewing, and selecting potential external candidates.
Employee motivation: Adopting a policy of promoting employees based on their performance, can greatly increase employee loyalty. Internal recruitment motivates and incentivizes current employees to constantly improve their performance and achieve that extra mile for a promotion.
Less uncertainty: When you hire internally, only skilled employees are promoted, who showed considerable success in their old positions. This will substantially eliminate the possibility of a bad hiring decision, thus reducing the uncertainty attached to the whole process.
Cons of Internal Recruitment
Despite all the merits of internal recruitment, there are some things to keep in mind. Hiring internally can come with the following disadvantages.
Resentment among employees: Employees who see themselves worthy of promotions could feel resentful if another colleague or an external candidate is eventually hired. This could lead to a decrease in motivation and an unhealthy work environment that encourages jealousy. Also, team leads and managers are often uncomfortable with losing good team members.
Limited candidate pool: Promoting internally only considers candidates from your existing workforce. This will result in a limited pool of applicants from which you can select a suitable employee, hindering your hiring options. As a result, you could face difficulty in finding the right applicant for the needed position because of the skill gap.
Need more training to fit their new positions: An in-house recruit is not likely to be experienced to take on all the responsibilities of the new position. Hence they need to be upskilled to perform their roles efficiently.
External Recruitment
External recruitment is the process of filling vacancies in the company by hiring new employees that are present outside the current employee pool. Instead of hiring internally, the job ads are posted on online job boards for external candidates to apply.
Methods of External Recruitment
Advertising
Recruiters
Employment agencies
Top executive search firms
Best professional associations
Event recruiting
Special career events
Online recruiting
Open houses for on the spot job offers.
Walk-ins
Job fairs
Campus Recruitment
Internships
Best situations for External Recruitment
When there is a need to grow the business.
To bring in new perspectives and to improve the diversity of the employee pool.
When a change in direction or mentality is required.
When there is a significant skills gap in the organization.
Process of External Recruitment
Posting job positions on online job boards.
Closing the job ad.
Analyzing and then shortlisting the candidates based on their resumes and CVs.
Scheduling a pre-employment test for all shortlisted candidates.
Setting up interviews with the candidates who have passed the test.
Conducting interviews.
Selecting candidates based on the result of the interviews and carrying out reference checks.
Offering employment to the selected candidates.
Pros of External Recruitment
Recruiting externally to fill up positions for an organization is the most frequent style of recruiting. Below listed are some of the advantages of hiring externally.
Introduction of new skills and inputs: Recruiting candidates externally increases the possibility of identifying and attracting new talent into the organization. This is helpful in freshening up your organization in today's competitive environment.
A wider candidate pool: One of the biggest disadvantages of recruiting internally is the limited candidate pool that is available for new positions. On the other hand, external recruitment introduces a wider pool of applicants with a variety of skills for job openings.
Outsider's perspective: Due to their outside experience, employees who were hired externally may see situations from a different perspective and offer fresh solutions to problems. The right external candidate may approach business challenges from a new perspective and have fresh ideas.
Cons of External Recruitment
Hiring externally can come with the following disadvantages.
Higher costs: The process of recruiting candidates externally involves a series of steps to ensure the right selection of candidates. This includes sourcing, screening, interviewing, and onboarding potential candidates. All of these steps require a significant portion of the company's resources, money, and time.
Risk of bad hiring decision: The true cost of a bad hire can range from $240,000 to $850,000 per employee. As a recruiter, it is important that you come up with the right recruitment process that is unbiased and objectively evaluates every candidate. Since it is impossible to create a 100% fool-proof recruitment strategy, recruiters will always be in danger of making bad hiring decisions.
Thinking Ahead
At the end of the end, when it comes to filling an open position, it is important to decide on a winning recruiting strategy that makes sense for your organization. All pros and cons of internal recruitment as well as external recruitment should be taken into account before making a decision.
Use screening tests to assess candidates more objectively. These practices will help you make good hiring decisions and will also build trust in your hiring process.