Importance of Human Resource Management
Human resources (HR) is a broad phrase that refers to the administration and development of people inside a company. It's all about improving employee performance in the end.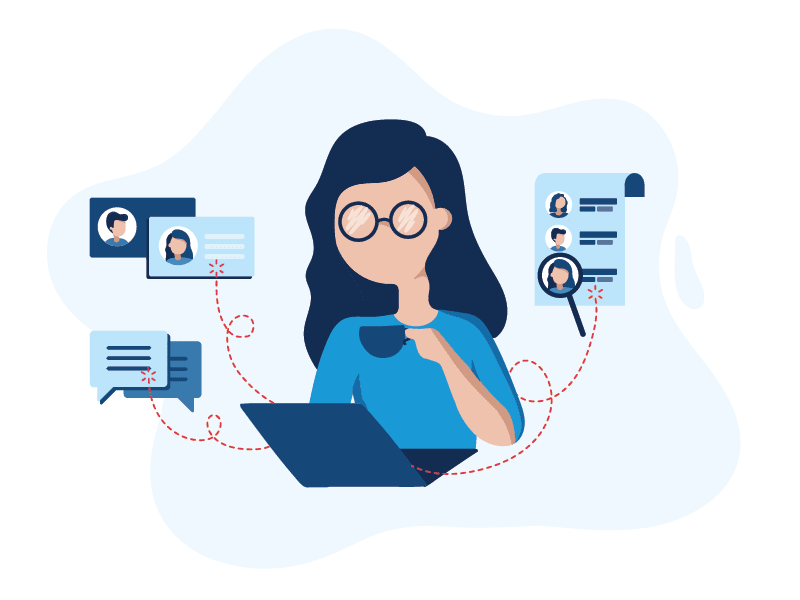 Human resource management enables businesses to meet their current and future talent demands by allowing human resource managers to anticipate and develop the skills that are most valuable to an organisation, as well as providing the company with the best staffing mix in terms of available skill sets and personnel numbers. Proper planning also paves the way for future growth by building a talent pool capable of filling leadership positions. Human resource planning also helps integrate human capital management with business strategy in the long run.
According to HR data in the United States, companies lose $550 billion each year owing to unsatisfied or disengaged employees. Businesses would be prudent to place a greater emphasis on creating a healthy organisational structure that inspires people, as well as supporting healthy management-employee communication. This can be aided by effective human resource management and planning.
"Human resource planning and organisational strategy are inextricably linked," says Darrin Murriner, author of Corporate Bravery, a field guide for avoiding fear-based decisions and co-founder of Cloverleaf.me, an HR digital platform. You can't execute business strategy without ensuring that you have the proper people resources in the right places for the job."
What does human resources mean?
Human resources (HR) is a broad phrase that refers to the administration and development of people inside a company. It's all about improving employee performance in the end.
Traditionally, HR was concerned with hiring, firing, and the yearly salary review. However, HR has recently been reframed in a positive light, and it now encompasses a far broader scope.
HR's basic functions include:
Recruitment
Onboarding
Payroll administration
Employee advantages
Management of vacations
Development and training
Observance of labour laws
Observance of safety regulations
HR also plays a key role in fostering a positive corporate culture and increasing employee engagement and productivity. Employee wellbeing and personal development are also handled by the HR department.
Why is human resources so important?
In a small business, it's easy to overlook human resources. Many entrepreneurs get their firms off to a great start, but as they grow, they run into problems with personnel management. Managing employees takes time and demands a certain set of abilities. HR is a skill set that many business owners lack. HR's worth in business isn't often immediately apparent, regardless of skills. When it comes to the people they hire and manage, business executives feel like they have their finger on the pulse with just a few employees.
However, as a company grows, leaders frequently discover that they don't have enough time to deal with day-to-day people management and recruitment, and the focus on people can quickly slip away. This is a costly error that can have a negative impact on employee satisfaction, culture, and long-term success. Consider the ramifications of inadequate human resource management. Employees' motivation to perform is impacted when they don't feel supported, aren't offered opportunities, work excessive hours, and so on. If you fail to provide effective HR, it will have a negative impact on your bottom line. People, culture, and company success are inextricably linked. In order to attract talent, a company's reputation as an employer is important. It has an effect on customers as well.
In the event of a pandemic, human resources are critical
The coronavirus outbreak has caused us to reconsider our business practises. The HR function is gaining centre stage as part of this. Companies are increasingly being judged on the decisions they make and how they treat their employees.
Furthermore, the effects of prolonged economic instability, remote working, and the all-too-real impact on employees' mental health are prompting businesses across the UK to prioritise human resources.
HR is critical to the effective management of a firm throughout its life cycle, from assisting managers with remote management skills to compassionately explaining the consequences of a business downturn.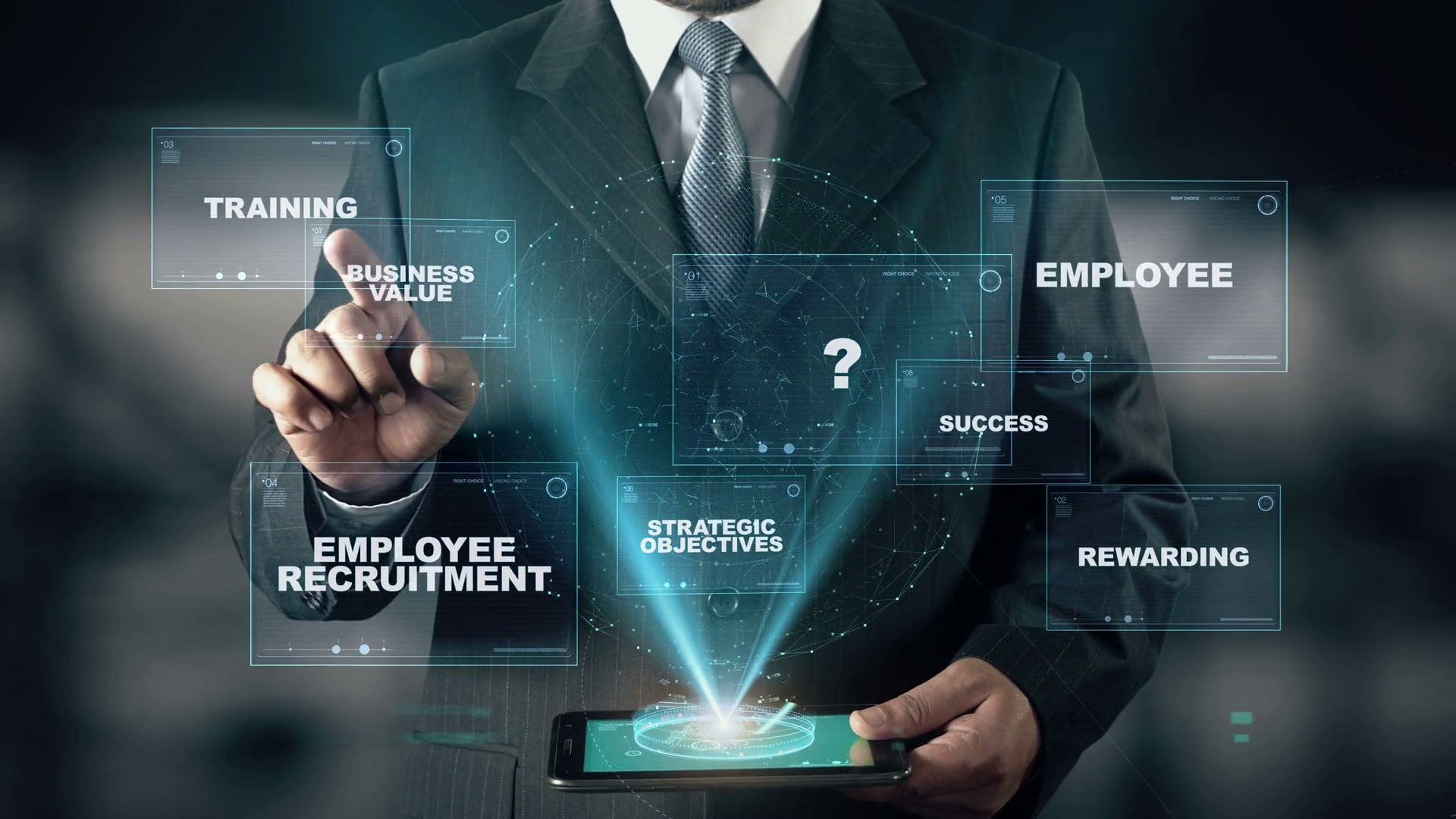 What are the primary responsibilities of HR?
Onboarding and recruitment
It can be challenging to find the ideal people to work in your company. It might take months to complete a recruitment process, and getting it wrong can be costly. One of the most critical components of HR is finding a good fit when it comes to hiring talent. Your business will suffer if you hire too many workers, too few, or the wrong candidate.
Onboarding is likely the most under - appreciated aspect of the recruitment process.
Onboarding, not to be confused with orientation, refers to the entire process of hiring, welcoming, orienting, and engaging a new hire, as well as assisting them in adapting to your company's culture.
Employee engagement and retention are boosted by good onboarding. Poor onboarding, on the other hand, can have a significant negative impact and leave talented new workers disengaged from the start.
Training and performance management
HR includes a lot of things like performance management, training, and development. Almost every employee has a gap in their skills. Performance management aids in the resolution of these challenges.
Managers may provide support to employees who need it and recognise future superstars with the help of a good performance management system.
Employee development is widely acknowledged as a factor in improved employee engagement, enhanced productivity, lower employee turnover, and a more pleasant culture.
Comprehensive training and personal development assist in the strengthening of any weak points in the organisation (including managers). Investing in your personnel helps to strengthen your company and provide it a competitive advantage.
Creating and maintaining a positive corporate culture
Positive corporate culture is no longer optional. It determines employee engagement, work happiness, and staff retention, as well as the success of the company. HR has a critical role in shaping, strengthening, and changing an organization's culture.
HR is responsible for several aspects of business culture, including pay, performance management, training and development, recruitment and onboarding, and reinforcing the company's values.
It's not simple to get culture right. It necessitates a multi-pronged strategy as well as ongoing nurture. HR, in essence, plays a critical role in establishing the correct tone for the company's culture.
Communication in the workplace
To function properly, businesses require effective communication. And, in many cases, HR dictates how communication takes place in a company.
Good communication reduces misconceptions, improves staff engagement, establishes a foundation for improved customer connections, fosters innovation and creativity, and contributes to the development of a healthy culture.
Compliance with the law and regulations
HR experts are well-versed in employment legislation as well as the regulatory needs of a company that employs people. This vast region should not be overlooked; filing an unfair dismissal lawsuit can be a costly mistake.
Summary
For SMEs, hiring a dedicated HR expert isn't a luxury; it's a need. It's usual for entrepreneurs to start their firm by wearing the HR hat, but managing HR and the nuances of employment legislation is inefficient time management, and it's expensive for the company when something goes wrong.
Business leaders can focus on developing their company by outsourcing their HR needs or hiring a part-time HR manager. Having someone to handle employee-related issues, such as absence management and parental leave policy, will keep your company compliant and your employees more engaged.