Effective Ways To Identify Hiring Needs
Hiring is an exciting time for every company. But how do you know when and how you have to hire? Is there a strategy to identify a hiring need?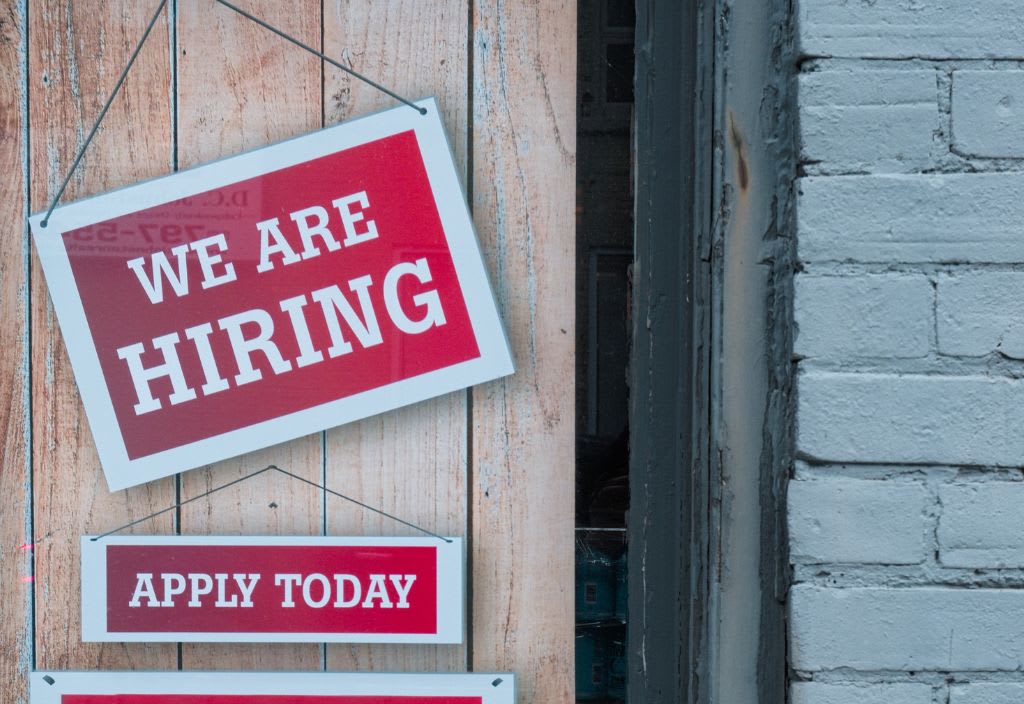 Hiring is a strategic business decision that has a bearing on your company's success and, of course, ROI. So, what is your hiring approach like? What are you doing about knowing your hiring requirements down to their finest detail?
As much as it is considered stressful, hiring as an activity has a positive connotation to it given that it means you are expanding, taking small steps towards growth. You are working toward building a culture, tapping the fullest potential of your human resources, and contributing to the bottom line of your company. It is exciting indeed!
But before you go all out with your hiring sprees, it is prudent to take a step back and evaluate your hiring needs precisely. On this blog, we deep dive into the steps involved in identifying your hiring needs.
Is hiring becoming a Catch-22 situation?
Hmm…now that is a question! Several surveys point to how hiring has been an albatross around employers' necks for a long time. For one, hiring processes have not drastically seen much evolution since the post–World War II era, and organizations worldwide have taken to outsourcing the task to tap the potential of passive talent.
Even with several dynamic tools mushrooming by the day claiming to make the complex process a tad more accessible, the positive ROI of hiring still remains to be seen. Here is the big rhetoric: Why are employers allocating a sizable portion of their budget for hiring without refining the process's ins and outs?
What are the possible reasons that hiring has become such a paradox? It could be that employee retention is a serious concern with the changing dynamics of the modern workplace. The Census and Bureau of Labor Statistics data indicates that 95% of hiring is primarily done as an extension to filling positions that arise from voluntary resignations.
While career advancement seems to be the number one reason for employees leaving an organization, it is a clear indication that employers could do much to go the extra mile to check employee attrition. The moot point here is that hiring is primarily a knee-jerk reaction to poor employee retention, and is seldom done to drive strategic value. That mindset needs to change.
So, what are the steps to precisely identify hiring needs?
Hiring is an exciting time for every company. Just imagine - You are scaling to the extent that you need a larger workforce. That is a fantastic feat! Hiring can also be somewhat overwhelming and stressful for companies, especially if you have a smaller team…and a smaller budget.
After all - the people you hire might make or break your company. It is, therefore, vital to ensure you are choosing the right talent that is also a cultural fit. Identifying your hiring needs typically involves 6 precise steps. Let us delve into each one by one:
1. Carry out a thorough requirements analysis
A systematic approach to hiring begins with doing the groundwork right. A thorough, analytical, and unbiased outlook regarding your expectations, needs, and demands forms the cornerstone of a successful hiring process.
For instance, if you are looking to fill the position of a senior programmer in your Java team, make sure you create a comprehensive analysis of the industry needs and the skills you aim to hire. This includes both technical skills and soft skills that are necessary to fit into the role.
Define educational qualifications, candidate experience, roles and responsibilities and ensure a certain degree of alignment between you and your prospective hire on all the defined terms. It is also crucial that desirable skills are separated from the mandatory ones so the expectations are clear and upfront, making the whole process seamless on both sides.
It is like creating a job description - but a more in-depth summary of what you are looking for in your candidate. This particular requirements analysis will also help you in the next point.
2. Fine tune your JD for nuance
Once the hiring objective and the candidate persona are agreed upon with key stakeholders of the hiring process, it is essential to define the job role with all the finer details. The best place to start is with a clearly defined job title that naturally flows out to an expansive job/role description.
Make sure your job description clearly provides your must-haves, should-haves, and nice-to-have attributes without mincing words or leaving room for assumptions. Pivot to the candidate's side as well and keep the details upfront including information on benefit packages, stock options, compensation range and so on.
3. Keep the money matters transparent
Regardless of your business size, your budget is always going to be a point of concern. Providing a ballpark figure on the salary range is essential to becoming a transparent and trustworthy employer.
Even before the process of recruiting begins, it is crucial to gather insights from the market and industry trends and be in the know of candidates' expectations regarding pay packages. The compensation you offer to a new hire should be justified for their experience and skill sets while also being competitive for industry standards.
At the same time, it should make financial sense to your business without incurring any losses. This is where prudent financial planning on the employer's part comes into play.
4. Evaluate your current workforce for skills
Know your current workforce for their skills and competitive advantage they bring to the table to minimize risk of redundant and haphazard hiring. Take stock of what your team is skilled at, the expertise they have, and the areas that would probably need a new set of skills.
A gaping hole in the form of a lack of a specific skillset is an excellent place to begin your hiring strategy so you do not resort to carpet bombing with hiring. Prioritize which role is more important than the other and scout for talent that can bridge the most significant parts of gaps.
5. Categorize long-term and short-term hiring goals
Right at the outset, categorize roles based on how your business is panning out. If you are looking for talent to fill in positions arising on account of current projects that are time-bound, categorize them as short-term hires and use an appropriate strategy to build that team. Contractual hires or freelancers could probably be a good idea in this case. They are also budget-friendly in the long run.
6. Invest on training your in-house talent
Upskilling is an important aspect of today's modern corporate workforce. The benefits of targeted training and upskilling to remain industry relevant cannot be stressed enough.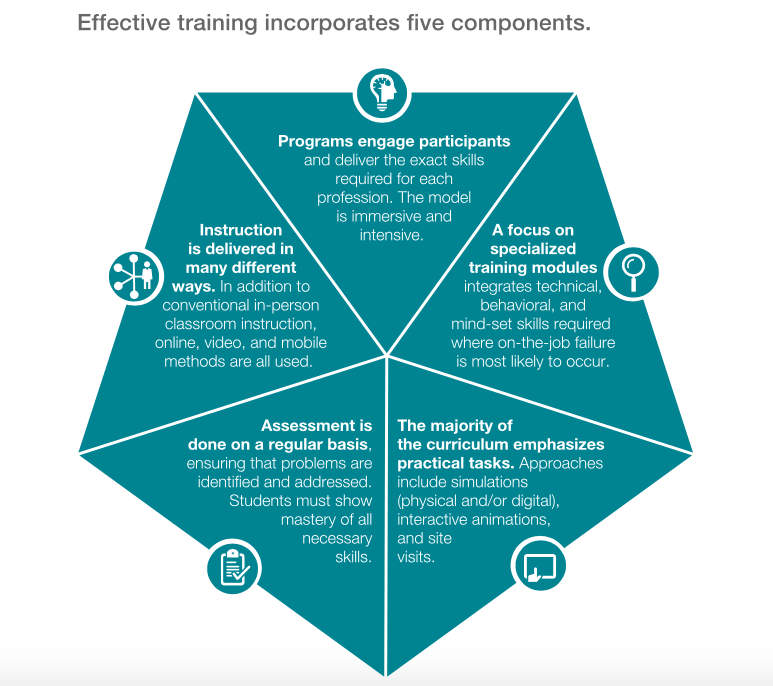 Not just that, an employer that considers investing in training their employees wins a couple of brownie points inherently in how they inspire, value, and trust their employees. From the employer's standpoint, today's trained in-house talent is tomorrow's business leadership team.
7. Leverage recruitment outsourcing
Recruitment process outsourcing or RPO is the process whereby a company transfers part or all of its hiring initiatives to a knowledgeable third-party service provider.
Even though large corporations initially used it to fill critical job roles at various levels, outsourcing has gained popularity amongst SMBs and SMEs today.
Your outsourced agency can be a massive source of support and help you build an enormous talent pipeline, screen resumes, and hold initial telephonic interviews with relative ease.
The outsourced agency basically serves as an extension of your recruitment team, further expanding your company's capabilities. RPO is considered to be time-saving and cost-efficient, and delivers the asset promptly when the demand is urgent.
Importance of a robust recruitment process
Any fail-proof hiring process typically involves attracting and engaging qualified applicants by leveraging apt talent sourcing strategies and pre-employment assessments. A well-planned process helps you filter the suitable candidates quickly - while saving the time and money spent on such a labor-intensive activity. Here are the top benefits of a robust recruitment process:
1. Improved employee performance
Any applicant proactively seeking a job change is certainly not at a risk of losing their current role because of poor performance. A thorough recruitment strategy sheds light on candidates' skill sets and overall competence determining their future performance.
2. Proactive hiring
You can hire quality hires if you proactively review and refine your hiring plan in real time. The point is you must identify the factors that interest and influence new hires. This will reveal what hurts your hiring process and which perks and benefits make you more enticing as an employer.
3. Engaged employees
A hiring process committed to hiring applicants with a work history reflecting consistency, dedication, and career growth will definitely result in building a workforce that is enthusiastic, motivated and happy in the organization. Here, in-depth and structured interviews come in handy to evaluate efficiency and enthusiasm levels of potential candidates.
4. Time-saving
With the use of an Applicant Tracking System, you can achieve daily recruitment tasks and remove bottlenecks that allow bad hires from getting through the process. You can issues that arise at the source faster and more efficiently, such as being unable to locate resumes for a specific job role or struggling to determine which candidates have already given the test and which have not. An ATS helps you save a lot of time.
Over to you
Hiring demands high levels of dedication and enthusiasm in equal measure. As a recruitment team, do you find yourself well prepared to take on the challenges of hiring head on? First things first, get the basics of identifying your hiring needs right and then take it from there. And when it comes to conducting pre-employment assessments, you can always count on our candidate-friendly Adaface. Visit our website for more information.