5 Key HR and Recruitment Trends To Watch Out for in 2023
Latest HR and recruitment trends that companies must consider in their talent acquisition strategies, all of which are driven by HRTech.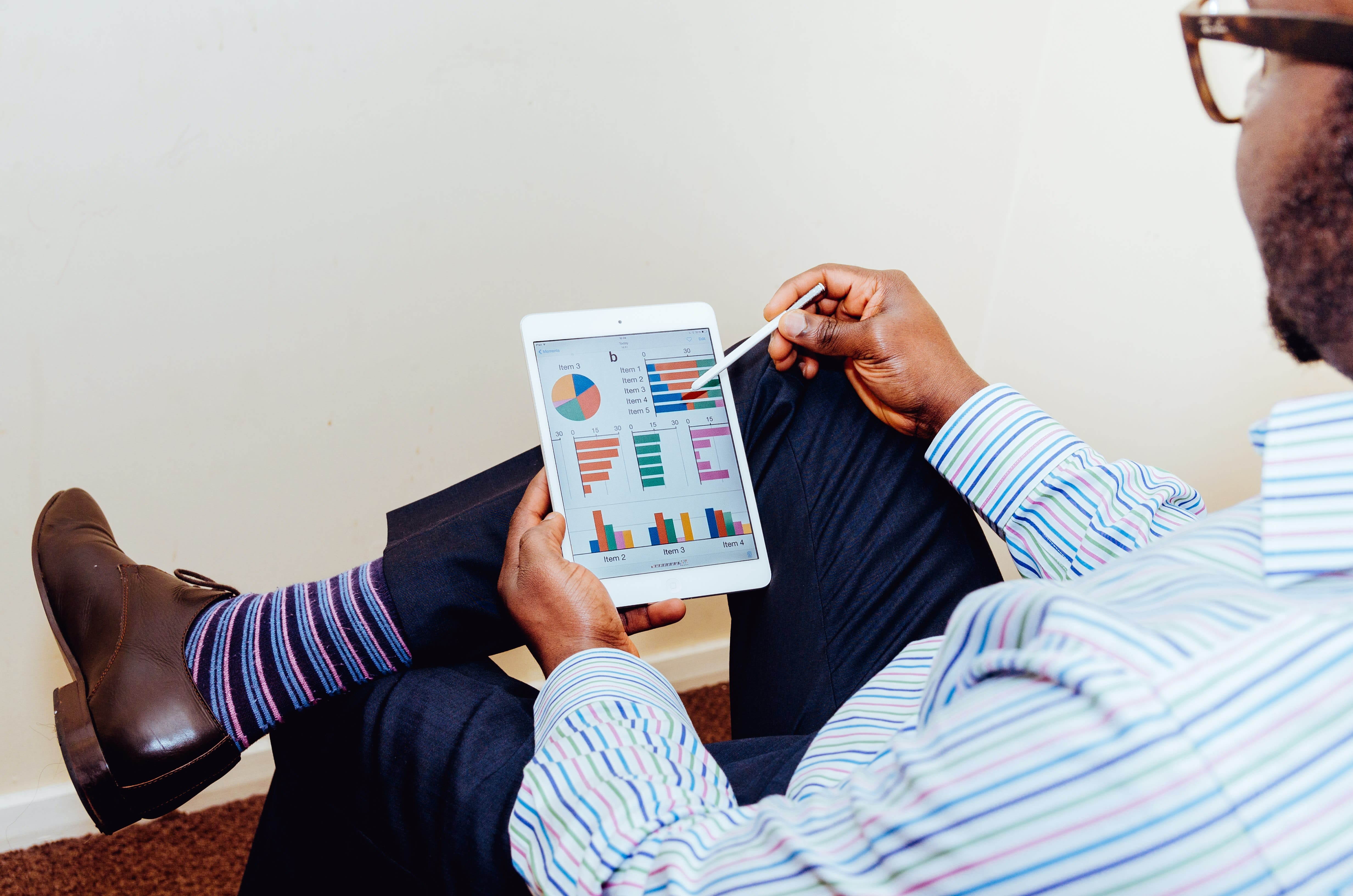 The year 2020 ended but the covid 19 pandemic has forced the modern workplace to evolve. Modern recruitment solutions have entered the industry and disruptive recruitment trends are emerging.
This brings us to address the elephant in the room, will your recruitment strategy be able to withstand the test of time, and will you be able to compete for tomorrow's best talent?
5 Key HR and Recruitment Trends To Watch Out
In this post, we will take a look at the top 5 HR and recruitment trends that will heavily influence 2023 and the decade.
Recruiting trends:
Remote work is here to stay
According to the Buffer's The State of Remote Work report, 99% of employees would like to partly work remotely and 95% of employees would encourage to adopt the remote work lifestyle.
As the digital nomad life becomes more prominent, the criteria of the job location has become less important. Organizations have started addressing their work culture as remote-friendly or as remote-first in a bid to attract uniquely-skilled talents from across the globe. With remote work, many companies have reported an increase in output, efficiency, and employee satisfaction as they can enjoy the flexibility of time and location.

But because of the COVID 19 pandemic remote work has become a necessity for many organizations and teams to continue their work. This has lead to an increase in global hiring and a chance for employers to appeal to a bigger talent pool. Recruiters and HR specialists who are working for businesses that will adopt the remote work setup need to adopt advanced HR-Tech solutions and  transform their recruitment pipeline to accommodate hiring strategies specifically-geared towards remote recruitment.
AI and predictive analytics in HR
Nearly 88% of businesses globally already use Artificial Intelligence (AI) in HR. With the use of AI, the traditional recruitment process has been upgraded to a data-driven recruitment process, where recruiters make staffing plans and decisions based on data and insights. Recruiters believe that AI can fully automate candidate sourcing, matching, and screening using tools like ATS, recruitment marketing platforms, and pre-employment testing platforms.
17% of HR managers agree that not automating tasks has led to a poor candidate experience.
Apart from using an ATS, AI-powered chatbots are also currently being utilized for screening candidates before scheduling them for face-to-face interviews.

Predictive Analytics
Utilizing people analytics is a newer trend in the field of HR. Predictive analytics makes use of data to make future predictions, influence hiring decisions and is also able to predict which employee is likely to leave.
Predictive people analytics help recruiters with:
Identifying top talents for open positions.
Providing a positive candidate experience.
Nearly 70% of businesses believe that people analytics plays an important role in the way they understand their workplace talent.
The proper use of HR analytics and insights helps recruiters track and improve key hiring metrics such as quality-of-hire, cost-to-hire, and time-to-hire.
The need for Soft skills
According to a recent study, 75% of hiring professionals believe that there is a shortage of skills in candidates. Nearly 83% of recruiters struggle with recruiting suitable candidates for job positions. This visible skills gap is expected to grow around 29 million by 2030, and according to a LinkedIn study, most of such jobs heavily rely on soft skills. Companies have been recruiting for soft skills before, but now recruiters are hiring candidates with essential soft skills to minimize the skill gap. The most in-demand soft-skills that will be highly regarded in 2023 and beyond are:
Creativity
Persuasion
Adaptability
Collaboration
Emotional intelligence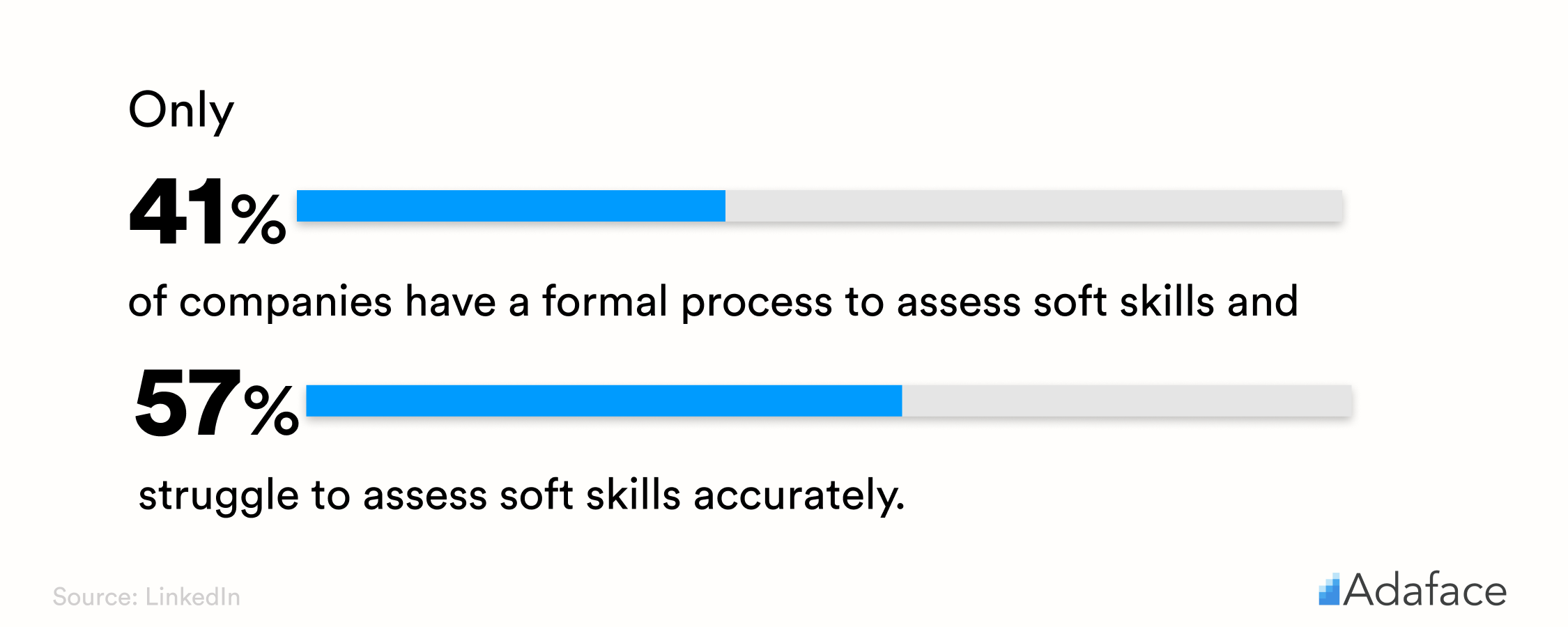 While hard skills are very specific to the position, soft skills like customer service skills are essential for every role across the organization. Recruiters can screen candidates for soft skills such as their EQ by asking focused interview questions or by having the candidates take a psychometric test.
Virtual interviews and assessments
Digital recruitment solutions have been on the rise in the last decade. AI-based tools such as video interviewing platforms and programmatic job ad platforms are currently being used by businesses to narrow candidate pools and source candidates with the help of social media and online search sites respectively.
Another interesting way of screening candidates is by using skills assessments. Online skill assessment platforms help organizations with screening candidates by automating tests when the first round of in-person interviews seem impractical.
Skill assessments don't have to be boring!
More than 78% of candidates believe that some sort of gamification in a recruitment process makes a company more desirable.
Gamification in recruitment has taken the recruitment industry by a storm. Gamification is a technique used to engage and compel candidates to reach a certain goal, specifically through elements of game mechanics, theory, and design. This allows recruiters to collect valuable information on candidates' personality and skills assessments while maintaining a positive candidate experience.
Multigenerational workforce
89% of HR professionals believe that a multigenerational workforce makes an organization more successful in the long term. Late retirements and with the arrival of the new kid on the block, Generation Z, organizations are seeing more diversity when it comes to the age of employees. This trend will continue beyond 2023.
Gen Z candidates are entering the workforce and demand a digitized process with a short time-to-hire and a more face-to-face communication.
74% of talent professionals agree that a multi-generational workforce is very important to the future of recruiting and HR.
With a Gen Z-friendly candidate experience, you inevitably increase your chances of attracting top talent.
Gearing Up for 2023
There is no denying that 2020 was a challenging year. It is likely possible that the effect of this year's hurdles will carry into the coming years. But there is a silver lining. Challenges bring about changes that positively disrupt the industry.
If you would like some advice on embracing a remote hiring process, we would love to help you. Get in touch with Deepti Chopra or Siddhartha Gunti.