How To Choose The Right Pre-Employment Assessment Tool
Thinking about investing in online employment screening tests? This short guide will help you get started: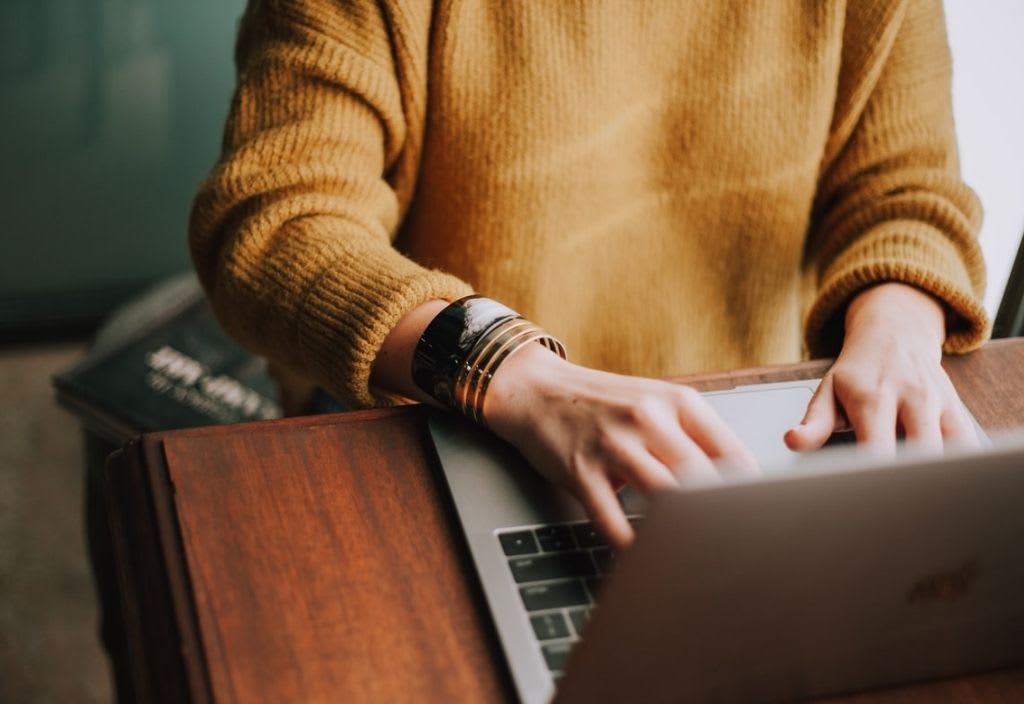 Recruiting the right person for a job can be challenging, particularly given the scarcity of top talent and their expectations about compensation and job duties. Plus, it takes 2-3 months to hire a new employee, with each hiring costing $4425 on average.
However, the problem is that the traditional methods of getting to know candidates — i.e., resumes and interviews — often do not give the best insight. Resumes are unreliable. Research shows that up to 78% of resumes comprise misleading statements, while 46% have actual lies.
Similarly, interviews — especially the unstructured ones — are subjective and serve as poor predictors of job performance even though they are beneficial in many ways. Given how tedious, time-consuming, and expensive hiring is, companies should tread very carefully.
In this context, a pre-employment assessment tool can streamline the recruitment process and help choose candidates based on concrete data about their skills, experience, personality traits, motivation, and overall fit with the company culture.
It also makes the process more pleasant for candidates by speeding things up and making for a more transparent decision. If you are thinking about investing in online employment screening tests, this short guide will help you get started:
Defining a pre-employment assessment tool
Simply put, it is an online test designed to help recruiters evaluate a candidate's suitability for a particular role. The test can be customized to assess various criteria, such as technical ability, communication skills, analytical reasoning, behavioral aptitudes, personality traits, and so on.
Research shows that 82% of companies today use some form of assessment tool during hiring. Traditionally, recruiters had the task of personally following up with each candidate to invite them to the next stage of the interview process.
However, by conducting a pre-employment test, they can simply email a test link that the candidates can access at their own time and regardless of location or time zone. This saves everyone time and also ensures that more candidates show up for the test.
Moreover, these tests are an easy way to weed out unsuitable candidates at an early stage and then focus only on those who demonstrate the best fit.
Types of pre-employment assessments
Different jobs have different requirements, which is why each company assesses candidates in different ways. Some of the commonly used pre-employment assessments include the following.
Job knowledge tests evaluate the candidates on their knowledge of a particular subject essential to the role in question.
Pre-employment cognitive assessment focuses on the candidate's mental aptitude in areas like numerical, verbal, or logical reasoning.
Personality questionnaires help get a comprehensive view of what the candidate is like as a person, based on criteria such as extraversion, leadership traits, or assertiveness.
Culture fit tests specifically test whether or not the candidate will fit in with the work culture by assessing the alignment of the candidate's values with the organization's values.
Hard skills assessment tests specific hard skills that are a prerequisite for the job, such as proficiency with Microsoft Office, typing speed, or foreign language skills.
Soft skills assessment tests non-technical skills such as problem-solving, integrity, teamwork, leadership, and good communication.
Situational judgment tests assess a candidate's responses to various workplace scenarios, including how they prioritize tasks, handle pressure, follow instructions, and so on.
Medical tests screen the candidate for health conditions (including drug use) and their physical abilities, particularly if the job demands some physical labor.
Remote work assessments include tests on how well they work without in-person supervision, how open they are to flexible hours and whether they are psychologically ready for the shift. Particularly over the last year, companies are keen on assessing how effective a candidate is when working from home.
Why pre-employment tests are essential today
The post-pandemic business world is highly uncertain, with the abrupt shift to remote work and recognizing that dynamism is essential to surviving.
Companies recognize that hiring is no longer just about who fits a role now but who has the attributes necessary to evolve and grow should the role change in the future.
Evidence indicates, in fact, that one of the things recruiters would most like to know about a candidate is whether they have the motivation and the personality to handle tougher challenges and positions of responsibility as they grow with the company.
As mentioned earlier, traditional recruitment methods like face-to-face interviews often fail to capture these non-technical elements to a candidate's fit — unlike pre-employment screening assessments.
They also suffer from biases that come from the recruiter's personal 'gut feeling' as well as assumptions about people based on how they look, which college they went to, and other irrelevant factors.
Moreover, in a post-COVID world, in-person interviews are hard to do on account of social distancing norms. There is thus a clear need for effective remote-based hiring tools that enable smarter and faster decisions.
With online pre-employment assessment tests, recruiters can hire strictly based on suitability rather than anything else and helps candidates feel like they have been given a fair chance for the same reason.
It also helps attract a broader pool of talented candidates who may otherwise have been missed out. The person ultimately chosen for the role through this process will be the most suitable in terms of aptitude and the one who will feel most fulfilled and motivated in the company.
This way, the candidate enjoys job satisfaction, and the company benefits from a talented new resource that sticks with them in the long run.
11 steps to choosing the right pre-employment assessment tool for your company
Recruiting the right candidate for the right job can be a real challenge no matter what industry you are in. Top candidates are hard to find anyway, and matching their expectations is yet another ballgame. All companies want is to have a strong correlation between pre-employment assessment tools and job performance.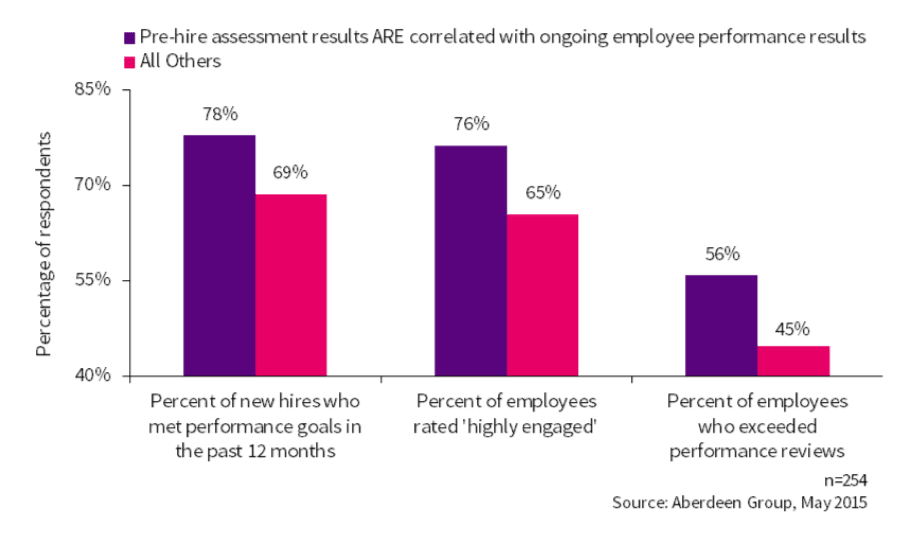 While it might not be possible to predict every aspect of a prospect, recruitment technology such as a pre-employment testing software offers a stark improvement compared to resume screening, reference checks, gut-based hiring, and so on.
It helps to speed up the process and make fairer, more accurate decisions. Here is how you can choose the perfect tool for your hiring needs:
1. Define your objectives
There are many pre-interview assessment tools available today, which means you need to have very specific goals in mind when choosing. Do you want to speed up the hiring process? Do you want to improve employee satisfaction? Or do you want to focus on hiring skilled executive-level people? Accordingly, see how each tool's features match up.
2. Do your research on each tool
Once you have shortlisted your options, read up on each of them. And by that, we do not just mean their company blog or features page.
Look up case studies of how they have helped customers and read testimonials online to get an idea of the vendor's reputation, the kind of customization they offer, and the kind of customer support they provide.
If you know someone who has used the tool, reach out to them for an honest opinion. Plus, request the tool vendor for a demo so that you can see if it is the right fit for your needs.
3. Check how flexible the tool is
You will naturally want to tweak the assessment tool to reflect your brand's aesthetic and ethos, so examine how much flexibility you get. Can you easily cut and paste elements as you need, from the assessment question layout to your company logos and colors?
Also, how many applicants is the tool capable of handling, and how many different types of assessments does it support at one go?
Particularly as more applicants answer the tests and gather more data insights on how it went, you need to modify pre-employment skills tests as required.
4. Check for integration with your current technology
Your brand will already have some recruitment-related software in place, and the assessment tool should integrate easily with the software for maximum convenience.
For instance, if you are using an applicant tracking system, it makes sense to have the pre-employment evaluation tool synced up. Ideally, you should be able to do the syncing yourself, or the tool vendor should do it easily and promptly.
5. Check the validity of the test data
It should be a simple matter to assess the validity of the data you get from the pre-employment assessment tool based on various parameters. For instance, how well does the test criteria align with your job description?
How accurately can the results be used to predict employee performance on the job? And how do the test results measure up against similar tests measuring similar criteria?
With your ideal tool, the answer to all three should be 'a lot,' Ask the tool provider about the scientific validity behind the test and request proofs as and where relevant.
6. Implement the testing responsibly
Make sure you choose a pre-employment test that most suitably captures the skills, characteristics, and personality traits necessary for the job. A big part of this is selecting the appropriate test length.
Data shows that tests between 41 minutes and an hour in length have a 66% completion rate compared to 75% for under 40 minutes or fewer tests. Therefore, keep your test completion time well below 40 minutes as far as possible.
7. Align the pre-employee test with your brand
When potential candidates log in to take the assessment test, they should get the feel of your brand straight away. This requires you to customize the look and feel of the test to reflect your brand colors, logos, fonts, taglines, and other aesthetic elements.
You should also have the option to upload media items such as videos or photos that reflect your corporate culture for further impact.
8. Schedule tests at an appropriate time during the recruitment process
Conducting your pre-employment assessment test early on in the recruiting process is generally regarded as ideal. It helps filter out the applicants that best meet the basic requirements and thus ensures that the interview process is more meaningful.
You may even want to incorporate the test into the application process if you have many candidates. As a general rule of thumb, about four-fifths of the people who apply for the job you post would not be a good fit. Focus, therefore, on picking out the top one-fifth as soon as possible.
9. Track the test completion rates
Research shows that 70% of hiring managers are convinced that the hiring process needs to be more data-driven to deliver genuine business impact.
Therefore, the tool you use for running employment screening tests should be able to give you quick statistics on how test completion is going.
Keep an eye on metrics such as the average time spent on the whole test, average time spent per question, average completion rate, where the most drop-offs occurred, and so on.
This will help you tweak the test to be more candidate-friendly by reducing the length or changing the question format, thus optimizing your hiring process over time.
10. Keep the ROI in mind
Any good employee pre-employment skills assessment tool will cost a fair sum of money. You need to be reasonably confident that the tool you pick will be worthwhile in terms of the reduced time to hire, increased hiring efficiency, and higher returns overall.
Also, if the tool seems to have an unusually low price tag, steer clear of it. You will probably get what you pay for.
11. Use the test results only as a guide
At the end of the day, remember that even the most advanced pre-employment screening software solutions are no substitute for human judgment.
You should, therefore, use the test data as a guide and supplement it with other hiring processes like interviews, case study assignments, or trial workdays. This will help you make the most informed and objective decision about whom to hire for the job.
Over to you
Talent is more demanding than ever in this day and age, and businesses are fast equipping themselves with top-notch recruitment tech.
Thankfully, using Adaface, you can also set up a 45 min-long candidate-friendly assessment and filter out unqualified candidates.
A pre-employment assessment tool can help improve the hiring selection process significantly. And an organization that makes good hiring decisions tends to have higher productivity and lower attrition rates, which positively influence the bottom line.