Global Recruitment Strategies For International Hiring
Looking to hire talent from a different country? Here is how you can deploy an effective international recruitment and selection process: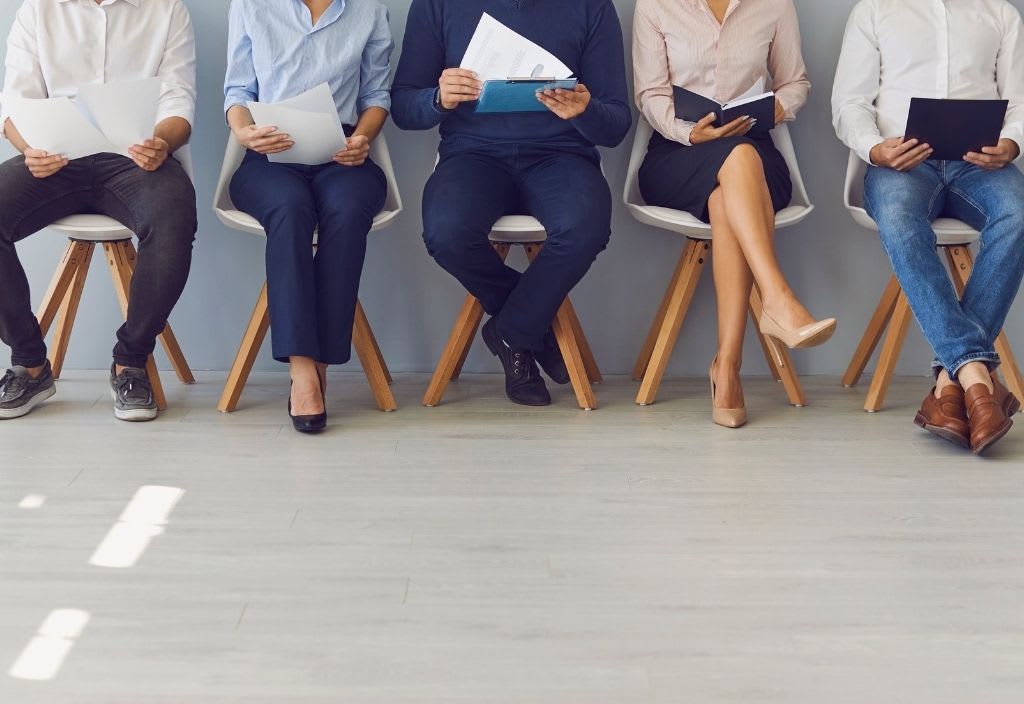 Hiring is challenging, and finding the right person for the job from an outside country is even tougher given the geographical limitations, cultural difference, and compliance constraints.
Moreover, once selected, you have to ensure the individual moves to the location comfortably, fits into the way of working at the company, and adjusts to the country's culture. That is a lot to ask from a candidate!
Therefore, your global recruitment strategies need to be efficient so that you can fill the crucial position adequately and on time. However, due to the increasing skills gap, it can be difficult for employers and HR professionals to find the right talent within their town.
Hiring far-flung applicants may be difficult, but it has become a necessity in today's world. Though international recruiting can help you avoid browsing through the shallow pools of candidates, you need to know how to approach it.
Global Recruitment Strategies For International Hiring
Here is how you can deploy an effective international recruitment and selection process:
1. Conduct thorough market research
There is no doubt that hiring from abroad is challenging. You have to take appropriate measures to mitigate any risks before taking a call that costs time and monetary resources. When doing global recruiting, thoroughly research the market from where you plan to source candidates.
a. Gauge the competitor pulse and educational system
For starters, identify your competition in the region and determine the hiring benefits and salary ranges they offer. Is the current state of hiring even favorable in the location you want to recruit in? You should also find out about the average level of education in the target country.
Even professional courses may have a different value in each nation. Make sure the candidate clears the minimum qualification mark based on the education system of the country.
b. Compare your culture to the candidates'
Consider the cultural differences before hiring international employees. Gather insights from verified sources about the communication channels the applicants would expect in the region. It will also come in handy when interviewing candidates.
Good research can help you avoid making costly hiring mistakes, like hiring someone less qualified or not paying them appropriately.
2. Diversify your recruitment sourcing methods
Different countries have different success ratios for the same sourcing channel. For instance, you may receive a good response through newspaper advertisements in one country but receive little traction for the same in another.
a. Be active on various job boards and Slack channels
Online job portals tend to do well in most countries, but different job portals have different reach worldwide — so, take that into account. Please make sure your recruitment sourcing methods have good visibility and access in the country you want to recruit.
One of the successful recruiting strategies is to check if the city you are hiring from has job boards tailored towards specific groups of professionals. You can also join Slack channels where professionals discuss industry-related topics and search for jobs in their city.
b. Be smart about how you use social media
Social media is a great way to hire talent from across the globe. It eases the process of hiring international employees from an industry sector with specific expertise or a definite skill set. Research suggests 87% of recruiters vet candidates on LinkedIn.
Along with that, Facebook and Twitter effectively engage talent within the developed economies of the US, Australia, and Europe.
However, some countries might not prefer these three social media networks for sourcing. Other social media channels dominate in a specific region, like Xing in Germany or Daum/KakaoTalk in South Korea.
Surfing through these channels will help you understand candidate mindset and use a customized approach for applicants from each location. Getting insight into the local job market will give you an idea about the local candidate pool as well.
c. Recruit on mobile
Lastly, thanks to the growing penetration of mobile devices, job seekers can now search and apply for jobs from anywhere. Industry leaders say that 70% of job seekers use their phones or tablets to search for job opportunities and submit resumes.
You must optimize your website and applications for mobile devices. It would help you capture the attention of these tech-savvy applicants.
3. Understand the cultural differences
Effective employer branding forms an important element in recruitment practices. As a global employer, you must maintain international attractiveness and competitiveness for prospects.
a. Account for the differences in country cultures
For example, be careful about using colloquialisms or slang common only regionally and not elsewhere across the globe. This comes in handy while preparing job advertisements and conducting interviews.
b. Factor in language and tone
Language must be a consideration when hiring from a country where English is not the first language. All communications are written or verbal and must be formal to keep them universally acceptable.
Your tone is also essential in the interview process. If you are adopting a casual approach, make sure it is based on the culture of the candidate you are interviewing.
For instance, if the candidates are expected to share their accomplishments in their home country, do not feel puzzled. Research the norms and customs you are likely to encounter.
c. Focus on the material and not on the verbal nuances
In addition, when having a verbal conversation with the candidates, accommodate variations in accents, fluency, and grammar of the candidates.In addition, master your differences in pronunciation to avoid misunderstandings.
Try to speak clearly with candidates and be patient throughout the interview process to put them at ease. Your focus should be on the conversation rather than on how it is being said.
Collaborating with language constraints can be challenging for teams later on. You must ensure that the candidate you are about to hire can speak the required language fluently. It would be helpful in their new role and also open up chances of them moving up within the industry.
4. Comprehend local compensation expectations
To decide upon the salary offer, you must research local compensation. It is crucial to understand candidate expectations before you begin the interview process.
For all you know, there could be a massive difference in the compensation ranges of the same job in different regions. In some countries, asking candidates for their current or past salaries for roles they are interviewing with is legal, while in others, it might be an uncomfortable question.
In fact, several states in the US have made it unlawful to ask about a candidate's salary history. Consider the conversion in local currency and discuss details of their pay expectations as well.
There is also a difference in statutory requirements related to employment categories such as income tax, leave policy, working hours, medical benefits, notice periods, and so on.
You should be ready to deal with questions related to the country's labor laws while hiring international employees, which brings us to the next point.
5. Keep compliance and GDPR on top of mind
Data privacy regulations are not the same across countries. For example, one country's minimum wage might differ from others because of their specific inflation rates and exchange rates.
Similarly, when planning other components such as medical benefits or vacation policy, you must consider the local law. All other legal aspects must be considered when it comes to compliance with local law to remain compliant.
If you are looking to hire more people from a particular location, it might make sense for your company to consider establishing outside counsel.
You can seek legal assistance in different fields of law depending on what type of company or business venture needs are being addressed. The same entity can take care of hiring regulations for all the employees.
A candidate's right to work in a certain country can be determined by the laws and regulations of that specific nation. Make sure you verify their eligibility before hiring them, as well as what kind of sponsorship is required from your company.
For instance, when hiring for positions in the European Union (EU), it is vital to be aware of the General Data Protection Regulation (GDPR). Following are the key considerations to keep a note of when hiring international employees:
You must obtain candidate consent to process sensitive data and store it.
Your candidates can rightfully request to access or delete their information from your system.
You must have a legitimate interest in processing candidate data and maintaining transparency while processing it.
There are many legal considerations to be taken into account when doing global recruiting. Do not afford to miss out on top recruits because you were ignorant of the immigration laws.
6. Utilize the benefits of structured global hiring
Structured global hiring is the best way to ensure that you hire a candidate for their skills. It helps you and your team to avoid making biased decisions. Simply define attributes your international hires will need to succeed and create interview scorecards based on those criteria.
A structured hiring approach ensures each applicant has an equal opportunity to be considered because it reflects only relevant skill sets while eliminating "gut feelings" while global recruiting. The focus should be on hiring a "value fit" instead of a "culture fit."
It reduces ambiguity when recruiting internationally. Candidates should be assessed on how qualified they are and how well they align with your company's values rather than matching their personality to your current team.
In such a scenario, it might be worth conducting pre-employment assessments like Adaface to identify the most skilled candidates for the job role.
With a series of technical rounds and aptitude tests, you will be able to shortlist those with better scores and move forward with the interview process. This will shorten your hiring cycle and save you money.
7. Leverage tech solutions freely
Technology has allowed for the global communication of interview teams. ATS tools such as Greenhouse and Jobvite help you schedule interviews with your candidates while respecting their time zones.
Using advanced technology makes getting out of geographical comfort zones more straightforward than ever before. Innovative tech solutions help in filling hiring gaps and ease the international recruitment process for employers.
a. Do video interviews
Popular tools like Zoom and MS Teams make it easier to conduct interviews nearly as good as in-person ones. These tools also ease communication among members of the interview teams and make the global recruitment strategy transparent.
Connecting with international candidates in person is an expensive and time-consuming method. But hiring someone without understanding them personally can be risky as well.
You can do video interviews to interact with candidates in real-time. An interview recording can be reviewed by the other members of the recruiting team as well.
b. Implement a company-wide recruitment software
Technology also plays an essential role in laying down your company's global recruitment strategy. Centralized technology for keeping track of data across different time zones improves strategic decision-making.
You would also need to deploy a global system while complying with the latest immigration policies and data privacy rules in different countries.
With increased visibility into local trends, you can brace yourself for potential issues, hire internationally appropriately, and avoid disruption of business operations.
8. Check the visa requirements
As an employer, you need to be aware of the visa laws of different countries. It is a crucial component of the international recruitment process. It allows the employee to have greater control over their job.
There are varying rules in countries across the globe to terminate employees. Some countries may require you to pay severance if laid off due to the restructuring efforts by the management at your company.
On the other hand, some countries may have stringent employment-related regulations, while others offer fewer protections for employees. These may vary for full-time employees and ones hired on a contractor basis.
You must check all these details and decide upon the type of employment that would work best before committing anything to the candidate.
Over to you
Recruiting the right talent is becoming more challenging than ever. To stay competitive, you need all the edge that you can get. International candidate pools provide you with the opportunity to find skilled talent.
A blend of technology and effective recruiting strategies, including solid pre-employment assessment platforms, has made it easier to hire candidates from distant places without wasting time and money.
So, are you ready to hire those who will contribute to your company culture and provide a new perspective to your business?