How to Evaluate an Application Tracking System
In today's job market, small and medium-sized businesses are finding it increasingly difficult to compete. If you're looking for an online application tracking system, a little planning ahead of time will help you find the best fit for your company.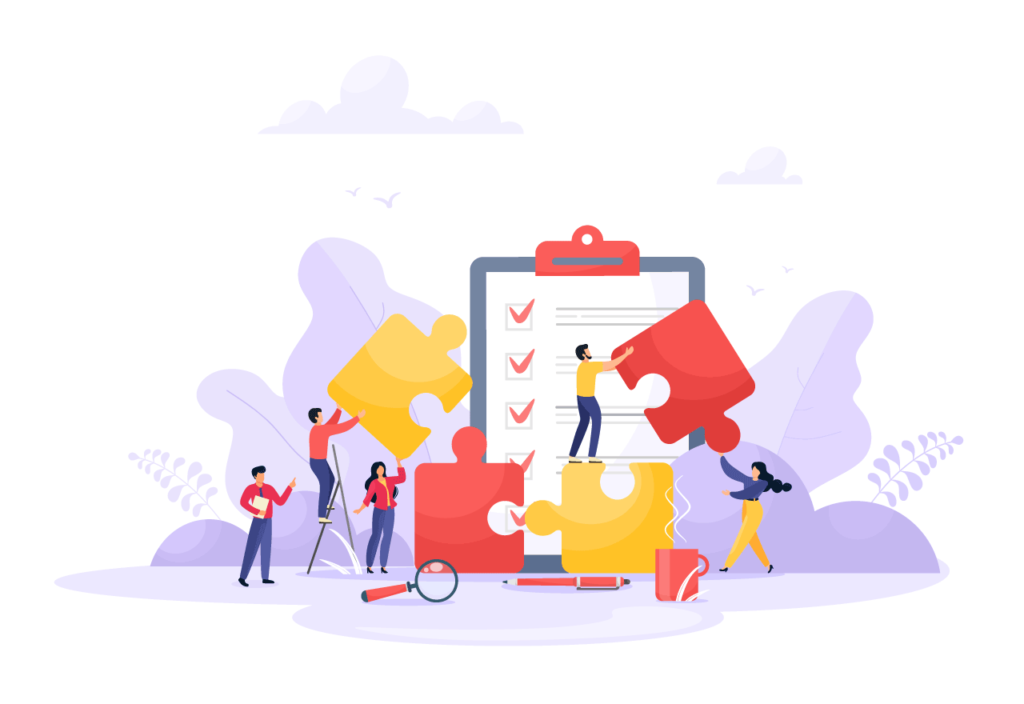 Applicant tracking system evaluation is similar to candidate evaluation. You should go into the process knowing exactly what you're looking for so that each applicant tracking system can be judged on the same set of criteria. Your applicant tracking system should complement and enhance the recruitment process, which varies from one firm to another.
During the applicant tracking system review process, you'll find crucial areas to study, questions to ask, and responses to analyse. This data will aid your firm in its quest for the best applicant tracking system for your requirements.
Identify decision makers in the applicant tracking system
Before evaluating candidate tracking tools, a corporation must first arrange itself inside. When preparing to review an application tracking system, it's critical to bring together a group of stakeholders and allow them enough time to make an informed judgment. Your selection committee should be prepared to evaluate each applicant tracking system vendor's strengths and weaknesses. These people should be on the selection committee.
Selection Executive: A selection executive is usually a Senior Vice President (SVP) or Vice President (VP) of Human Resources who can provide a clear command and vision to the other committee members. The worker should also be able to justify the vendor's decision to his or her colleagues in terms of Return on Investment (ROI).
Selection Manager: In order to design suitable search and selection techniques, this person must have a thorough know-how of the hiring process as well as the company's pain problems.
Member of the Committee: To ensure that the users' voice is heard and that the chosen solution is adopted successfully.
Committee Contributors: These are individuals from various departments who contribute to the selection of the applicant tracking system. Those with a financial background can comment on the suppliers' financial soundness or compare the overall cost of each applicant tracking system to the project budget. IT contributors can inform committee members on the technical capabilities of the vendors' applicant tracking systems and assist in the comparison of each solution to your current system.
Members of the committee should be people who understand the significance of technology tools, process optimization, and customer service in relation to your company's talent management strategy.
Document your current hiring methodology
Your first task after assembling your application tracking system selection committee is to produce a document that details the personnel requisition process, your hiring procedure, and the roles of the hiring manager, recruiter, and candidate in the recruiting process. Then your committee should talk about why each step is important and what would happen if it were to be skipped.
Simplify your hiring process by ensuring that each phase adds value and assists you in making quality hires. Your committee will be able to compare the requirements of your hiring process to the capabilities of each applicant tracking system. This assessment is a wonderful way to learn about recruiting best practices as well as examine and improve your current hiring process.
Determine your applicant tracking system's requirements
Your committee is now completely equipped to identify your company's criteria for an applicant tracking system, now that you've clearly identified your company's recruiting process. Keep in mind that you'll need a definitive answer to the following questions:
Why are you investing in this applicant management software?
Is your existing hiring process in line with your organization's objectives?
Considering these issues will assist your committee in making a compelling argument for purchasing an applicant tracking system. Your committee must set clear expectations for what you want in an applicant tracking system in order for the applicant tracking system you chose to have a strong link to the ROI.
Your applicant tracking system should increase the quality of hires by improving the relationship between recruiters and hiring managers and streamlining the requisition creation and approval process. Your applicant tracking system should automate Human Resource professionals' recruitment efforts, resulting in a more efficient and cost-effective hiring process. This is an excellent way to handle common HR issues, such as:
There is no practical way to receive, review, or manage a large number of resumes.
A large number of job openings with clumsy internal communication.
Inability to rapidly obtain data and report on all recruiting parameters.
Due to haphazard resume storage, qualified applications are being lost.
Duplication of recruiting efforts between local and international branch offices and divisions.
With homegrown technology, there are a lot of IT maintenance and support costs.
Data on EEO-OFCCP compliance is not being tracked effectively.
Having trouble getting IT to pay attention to technological upgrades and enhancements.
Take advantage of this chance to think about the value of new processes and technology, such as:
reducing the use of many modules
enhancing communication
and dealing with global challenges
To keep things under control, you'll need to identify critical "must haves" and eliminate unqualified vendors. For example, as a fundamental criteria, your committee may decide to only evaluate suppliers who offer a Web-based solution rather than an installed system, because the hosted solution relieves your IT team of any duty.
Consider the qualities of your ideal application tracking system
First and foremost, consider what features you would like to see in an applicant tracking system. What are your objectives? You might want to scale your hiring process, increase hiring cooperation, or become more data-driven, for example. Consider what features and functionality you'd like to see to help you achieve your objectives. Utilize these details to create a clear picture of what your company need in an applicant tracking system.
3 factors to consider when considering an applicant tracking systems
It's time to get serious about your evaluation. Here are some pointers you might find helpful at this point:
1. Prioritize the features that thrill you the most: Consider the important features and functions that will assist you in achieving your objectives. It's now time to put them in order. Make a list of your "must-haves" and assign them a high priority, just like you would when evaluating prospects. Then decide if you want your "nice-to-haves" to be high, medium, or low on your priority list. Bring this list to each demo to keep note of how well each applicant tracking system meets — or falls short of — your expectations.
Ask the salesperson to retrieve specific reports you're interested in if you want to be more data-driven, and pay attention to the level of detail supplied by each report. Many businesses are interested in candidate conversion rates in order to see where they can improve their hiring procedures. A low percentage of onsite interview to offer conversion can indicate that too many unqualified candidates are progressing through the process, and that better screening techniques are needed early in the process. You could also want to go further into your data to see how referred candidates' conversion rates compare to those of applicants.
When assessing applicant tracking systems, keep your goals and the features you'll need to achieve them at the forefront of your mind.
2. Inform key stakeholders about the demos: Other stakeholders may have a different perspective on the system and be able to provide better insight into what will work best for your company. Your goal should be to find a solution that is acceptable to all stakeholders so that they will use it (and sign off on it!).
A hiring manager can assist in determining the characteristics that will encourage collaboration between talent acquisition and the interview team. Lever considers hiring to be a team sport and has built in a number of tools to aid in this process. For example, the talent acquisition team can build interview kits and send them to each interviewer so they know what questions to ask and how to evaluate each candidate.
Alternatively, a member of your IT department can raise concerns about the application tracking system's deployment. They may wish to discuss things like predicted downtime and data migrations after being involved with product implementations in other companies and divisions. Some vendors make this procedure simpler than others, so keep that in mind during the vendor selection process. Because your applicant tracking system saves a lot of personal and sensitive information, IT will be concerned about system security.
3. Include critical features in your demo: Include a walk-through of your most popular workflows and processes in your demo. Make a list of things you want to see. Even if they share the same name or appear to be identical on the surface, platforms might have vastly different features. Consider the quality and convenience of use of each feature, as well as whether it will suit your requirements.
Start by sourcing a candidate through one of your favourite channels, and observe how simple it is to enter candidate information into the applicant tracking system. This process can be made more efficient with features like sourcing integrations and a browser extension. You can send the candidate to the hiring manager via the platform or Slack, whichever you choose. Consider how modern platforms like Lever might help you streamline and automate many of these repetitious procedures, such as interacting with candidates, arranging interviews, and collecting interview feedback. It's critical to select a system that works with the tools you already have or plan to have, as well as your workflow.
Concluding thoughts
After you've completed the review procedure, you should have a winner. Congratulations! But hold off on signing that deal. Before making a final commitment, you may wish to request to speak with a reference, just like you did during the hiring process. The reference should ideally come from a company that is similar to yours in terms of size and hiring goals. Inquire about if the system is what they hoped for, and where it may have gone short. You can also ask more precise questions about your objectives. For example, consider whether the system has aided the organization's data-driven transformation and how each of your high-priority features contributes to this. If everything appears to be in order, you can go ahead with the implementation.