Everything You Need To Know About Employee Profiling
Employee profiling empowers you to hire those who will truly thrive within your company. So, how do you get started? Let's discuss the process: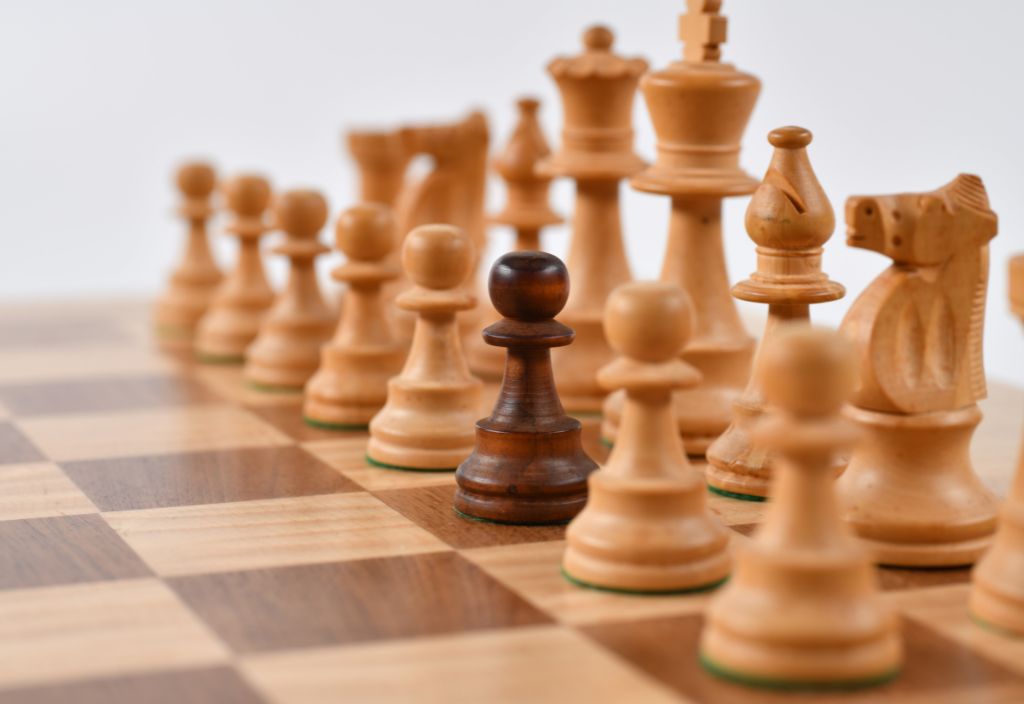 When searching for talent for your company, you could find candidates who have outstanding qualifications and skills on paper but do not necessarily translate into brilliant employees. Alternatively, you may find a natural and unique talent hidden in the paperwork that can be very useful for the team or department they are being hired for. Hiring can go both ways!
Though you can gauge a candidate's expertise in a domain through technical pre-employment assessments and take umpteen interviews, the tests will not show how a person will work with the hiring team. Of course, job simulations can come in handy in this scenario. However, that is not always a viable solution. But employee profiling? That is never going to let you down.
What is employee profiling?
Employee profiling is the process of gathering valuable information about candidates, such as how they solve problems, work with others, and manage their emotions in a typical workday. Employee profiling supports the selection process by enhancing the probability of finding the best-fit candidates for your company.
Basically, it allows you to look at each candidate as a whole person instead of just focusing on their education and work experience and figure out if they have the potential to succeed in a new role or at a different level of responsibility. This process is essential because it allows you to capitalize on your candidates' value and helps reduce turnover in the long run.
Why is employee profiling necessary?
Unless you have been living under a rock, you will agree every employee is important, regardless of their role within the company. Therefore, it is essential to identify the right people for the job and retain them.
Employee profiling is the best way to accomplish these goals because it allows you to select and hire candidates based on more than just experience and education. It empowers you to hire those who will truly thrive within your company.
Besides, you need people who bring unique skills to your team and complement its existing members. Suppose you have the right employee profiling system in place. In that case, it will be easy to spot these things about prospective employees instead of relying on gut instinct or word-of-mouth recommendations.
Plus, through employee profiling, you can gain a better understanding of your existing employees. This knowledge will help you to place them in positions where they can be challenged and have the chance to excel.
You can use this information to discover areas where you might want to provide targeted training or coaching to help employees succeed.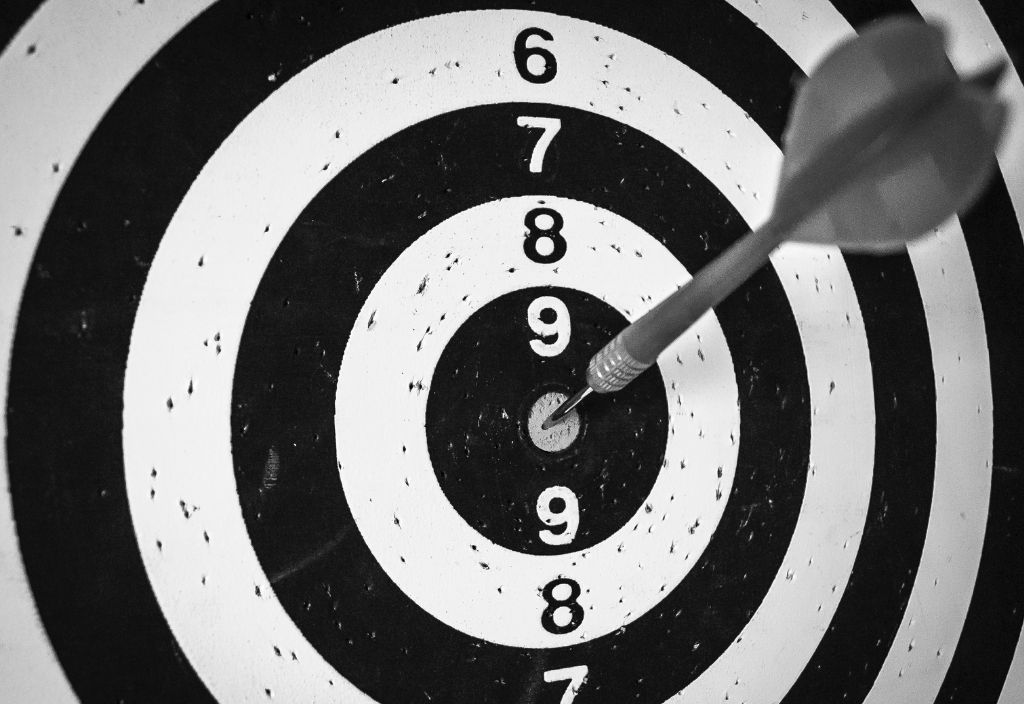 When to do employee profiling
There are specific scenarios where making employee profiles can be extremely useful. That includes when you are:
Considering transferring an employee internally
Hiring candidates for a new job position
Looking to promote an employee
How to start with the employee profiling process
In recruiting, the more information you have about the applicant, the more accurate your decisions will be. However, creating a comprehensive candidate profile is not always easy. Here is what you need to do to get started:
Step 1: Review your company's core mission and values.
Before you begin the employee profiling process, it is crucial to understand your company's core mission and values. By doing so, you will be able to identify the types of people you want working for you. For example, if your company aims to treat customers like family, then you probably want to hire friendly people who enjoy helping others.
If your company values being innovative and leading the way in your industry, then you would want to hire people who are open to new ideas and are creative and technically strong.
Step 2: Assess your current staffing requirements.
Next, break down your company's departments and determine which ones are understaffed. If you have open positions that are difficult to fill, consider why. This will help you to highlight possible challenges you could experience when hiring for certain positions.
Finding qualified candidates for specific positions may be tedious because your company is in a highly competitive industry or it is a seasonal business that closes for part of the year.
Assessing current staffing requirements will also help you check whether some jobs are better outsourced or contracted. If you have difficulty finding qualified candidates, consider outsourcing the work to a third-party agency. This allows you to hire skilled employees who might not be available full-time.
Step 3: Draft a job description.
A job description is an important document that outlines the essential duties and requirements for each position within your company. It can help you filter the suitable candidates for open positions and ensure that current employees are promoted to the appropriate level.
When writing a job description, include the skills and traits you are looking for in a new employee. For example, if you are hiring a customer service representative, you would want someone who is outgoing and enjoys helping others. Including this type of information in your job description will make it much easier for you to attract suitable applicants.
Step 4: Determine the proper skill set.
Another vital aspect of employee profiling is ascertaining the right skill set for each position. You want to hire employees with specific prowess and knowledge, or you may be open to hiring people with different levels of experience.
However, it is essential first to list the skills you are looking for to help you make the right hiring decision. For example, if you are recruiting a sales representative, you would want to hire someone with proven sales experience and strong negotiation skills.
You can also consider hiring someone with the potential to succeed in the role. For example, even if you hire a sales rep who is a recent college graduate, they should have a strong work ethic, be eager to learn, and have a natural sales ability.
Step 5: Conduct online pre-employment tests.
After you post the job advertisement and the applications start rolling in, it is time to ask the selected candidates to sit for a pre-employment assessment test. Remember: these are people whose profiles meet your basic requirements.
Besides gauging their technical knowledge, personality and psychometric tests will go beyond what you can see in the resume and give you a fair idea about the candidate.
Step 6: Interview prospective employees.
Screening prospective employees will allow you to weed out unqualified candidates and invite specific people to interview for a position at your company that do well in the online assessments.
Post that, you can conduct phone interviews or invite them to an in-person interview. During this process, follow the advice outlined in our article on how to make a hiring decision. This will help you to select suitable candidates for your company and avoid making a hiring mistake.
3 types of employee profiling
The following tools help evaluate whether a candidate matches the requirements for an open vacancy:
1. Psychometric tests
Want to profile a candidate's mental capabilities and behavioral style? Opt for psychometric tests. In addition, they give you an idea of the candidates who will be good team players and collaborate well with the department they are being hired for.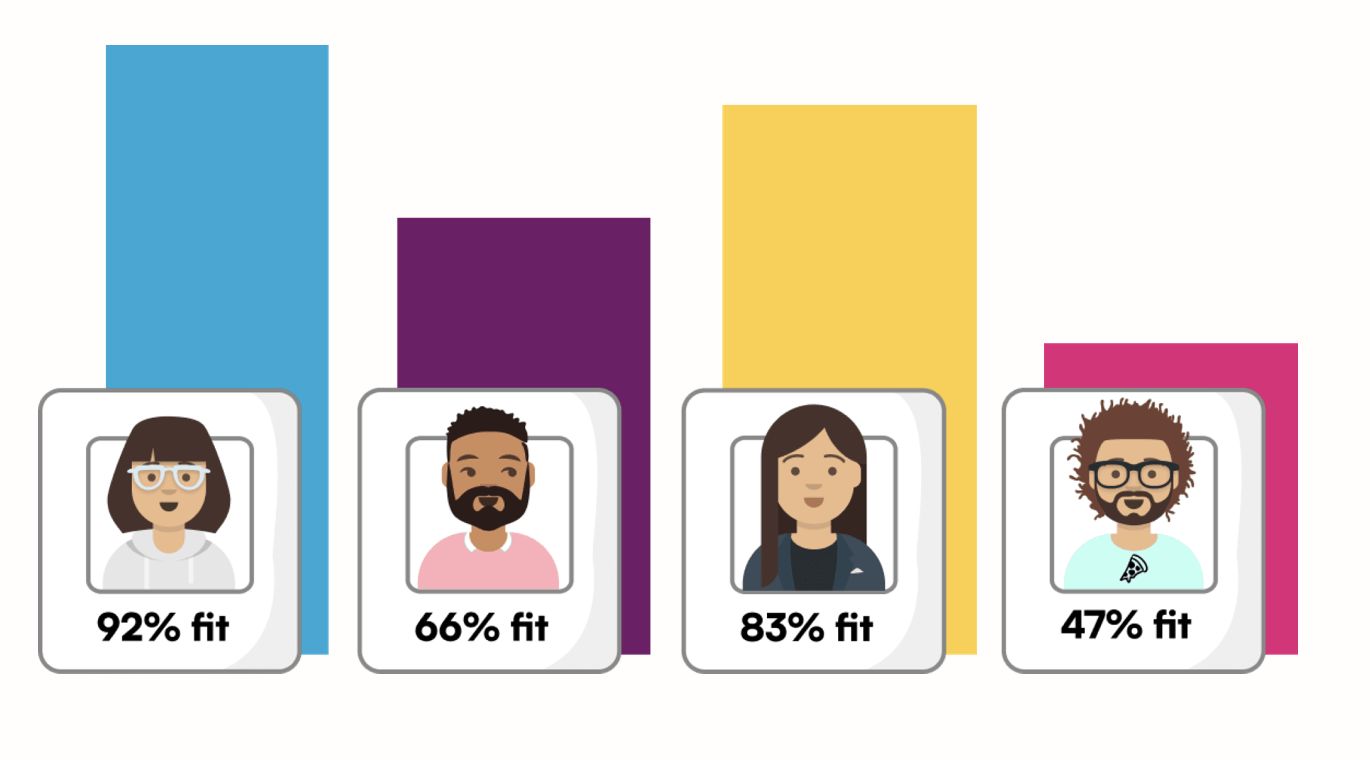 2. Personality assessments
One type of personality assessment is where the candidates rate themselves based on the question. Another kind involves presenting a situation and asking the candidate to reply. Adaface personality tests help determine which candidates have ideal personality traits for a job.
3. Social media profiling
The easiest way for a recruiter to know more about the candidate is by visiting their social media profiles. LinkedIn, for one, can be a good source. If you have not already, you can connect with them on the platform and keep an eye on the type of content they interact with. Facebook and Instagram can also give you insights, provided those profiles are open for everyone to see.
4 benefits of clear employee profiles
Your business will operate more efficiently when you have the right employees in place. You will also have a better chance of success because the people you have hired are highly motivated to do well and go above and beyond for the company. But you can only avail these advantages when you make clear employee profiles. Here is why you must:
1. Drafting job descriptions becomes easier
Outlining a job role, especially when you have no template to refer to, can seem daunting. What kind of copywriter do you want for the marketing team? What type of certifications should your coder have? It all becomes clear when you sit down with an already-approved employee profile.
And the end result too is so much better! When you convey a sense of personality traits and soft skills you are looking for in your hire, you will not end up with a pile of irrelevant resumes. Instead, you will find those applicants positively and genuinely interested in working for your business. Check out our library of job description templates.
2. Sourcing candidates becomes a breeze
Once you have drafted the job description, it is time to post it. But what talent sourcing strategies should you execute for maximum applicant engagement? Which job portals should you choose? How about social media?
If you have curated a job description for a B2B copywriter and you are looking for someone with strong technical knowledge, it might be worth searching for them on LinkedIn.
3. Interviews get the right direction
With solid employee profiles, you can conduct interviews in the right direction. You know you are looking for someone with relevant skills, personality traits, and experience, someone who gets the job done. As an interviewer, there will be some candidates you will instantly warm up to. An employee profile keeps your unconscious bias at bay.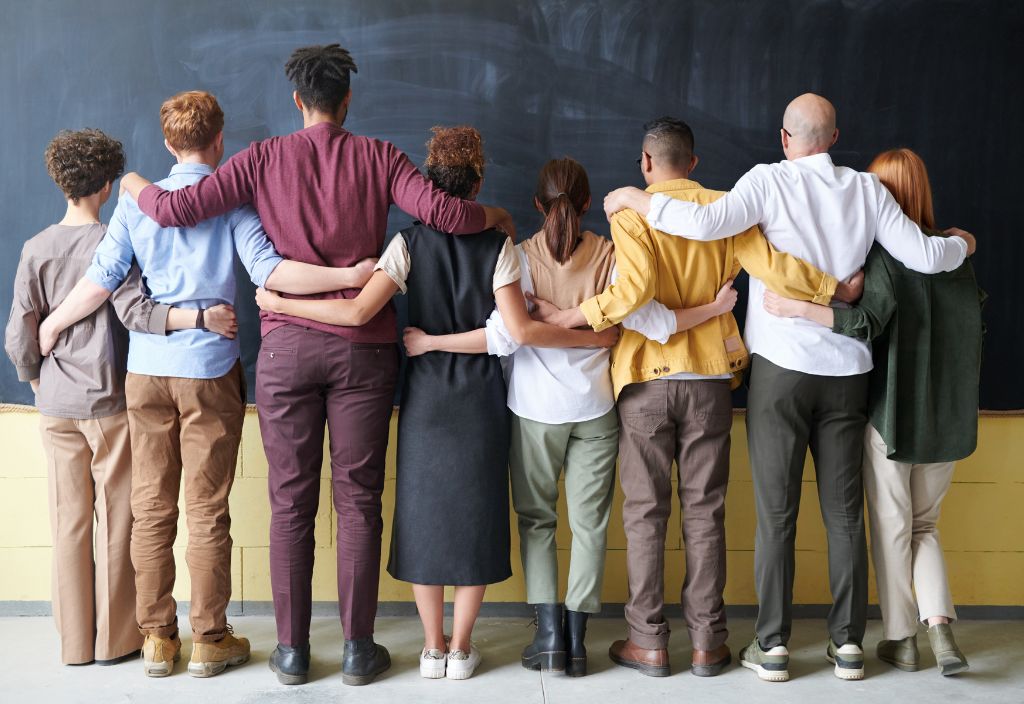 4. End up with an ideal hire
If you do not write down the criteria for hiring someone and get all the stakeholders to agree, you will end up with a vague, constantly-shifting idea of the sort of candidate you want to recruit. Why make your hiring process chaotic? Because of this, you can end up hiring the wrong candidate entirely. So make employee profiling the backbone of your hiring process.
Drawbacks of employee profiling
Every coin has two sides. Even though employee profiling helps you hire better and manage your existing workforce objectively, there is still a downside to it, including:
It could be an invasion of the individual's privacy.
Answers by the person being hired could be faked, resulting in wrong decisions.
Opting for only one profiling technique may not give you the desired results.
Over to you
Without a doubt - employee profiling is the best way to hire the right employees for your company. It helps you look beyond an applicant's current skill set to check whether they have the potential to succeed in a new role or take on a different level of responsibility. So, what are you waiting for? Capitalize on employee profiling and build an efficient workforce.